Now that the port of Al-Muajjiz (SA-MUA) is finally open for business for the first time since 1991, we have seen quite a bit of activity since the first departure on October 14th, just eight days ago.
Oh, before we move on, here's the press release which ARAMCO issued days after the departure we wrote about. They didn't mention the terminal by name, but there's a nice photo of it in their release.
We have two confirmed departures by the WATBAN, which took the initial load on the 14th. She transported 2 million barrels to the SUMED pipeline, beginning in Ain Sokhna, Egypt. From there, the oil is sent over to Sidi Kerir, on the Mediterranean Sea. After that, either to Europe or North America.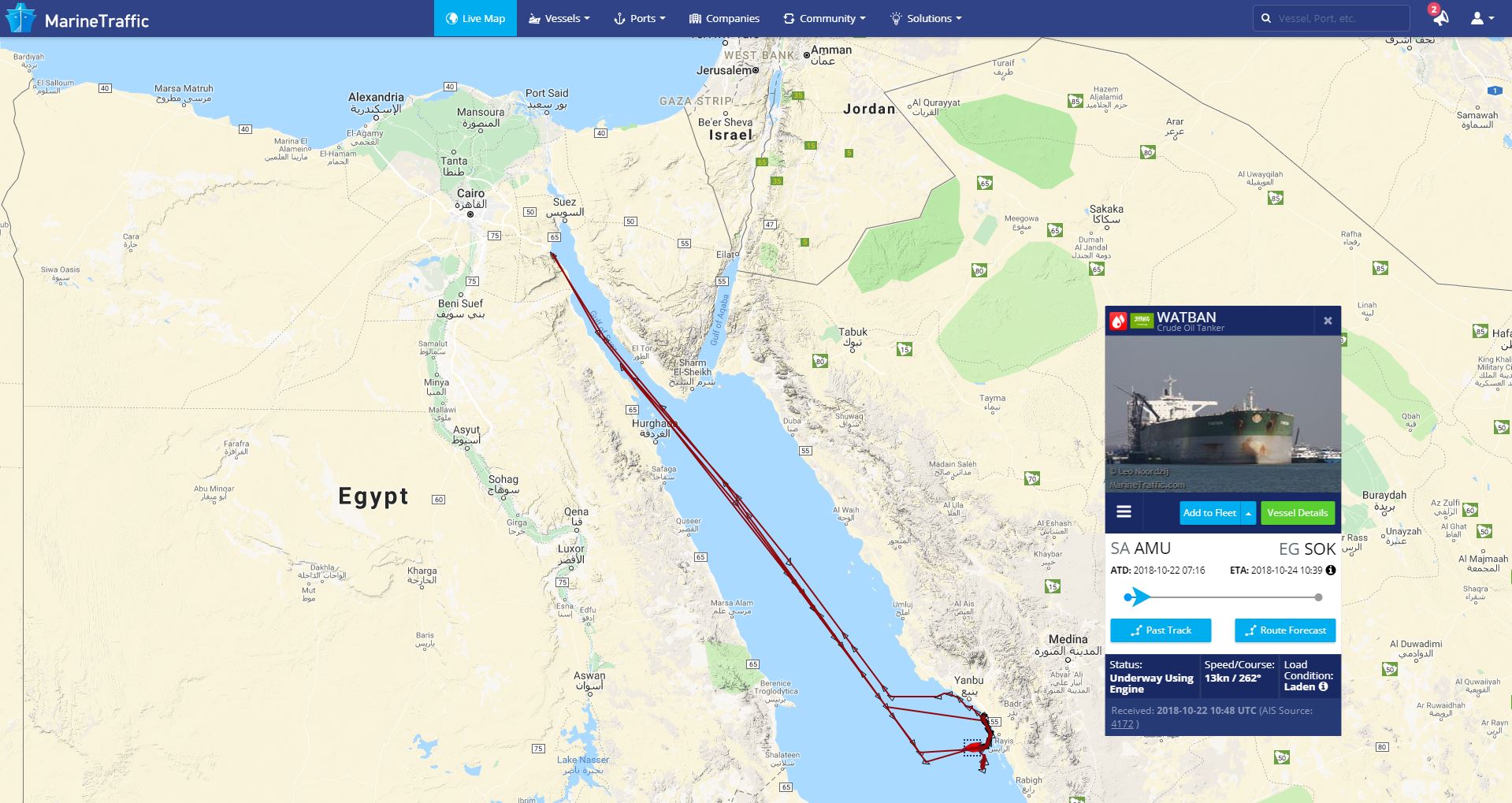 There's also a second VLCC, which is currently in port today. It's called the SAFANIYAH, which is also one of the tankers belonging to the publicly-traded Bahri fleet.
So, now that we have what will likely be three departures in the span of twelve days (takes 2 days to load, from current data), then a total amount of 6 million barrels translates to 500,000 barrels per day. That would be quite a boost from where exports were last month.
What are the benefits of this new terminal? For starters, they wanted to cut down on the number of tankers that are being sent around the Arabian Peninsula from the Gulf to the Red Sea. They had to do this because there wasn't enough pipeline capacity from coast to coast. Second, to cut down the risk of attacks by Houthi rebels in Yemen, as we have seen several times over the past year.