A dormant little Saudi port along the Red Sea is set to see its first real exports since the beginning of the first Gulf War some 28 years ago. This port is called Al-Muajjiz, and is located just south of the massive Yanbu port, home to much of Saudi Arabia's westbound exports. Al-Muajjiz sits at the end of the Iraqi Pipeline in Saudi Arabia (IPSA), which begins in the Basrah region of Iraq, then diverts to Saudi Arabia's east coast oil terminals before proceeding west to the Red Sea. The pipeline capacity is 1.65 million barrels per day, but the Al-Muajjiz oil terminal itself handles 3.5 million barrels per day; implying more pipeline capacity may be added in the future. Saudi Arabia's current export capacity stands at 11.5 million barrels per day, meaning that the new maximum would be 15 Mbpd by the end of this year, when they plan on re-opening the terminal after nearly three decades.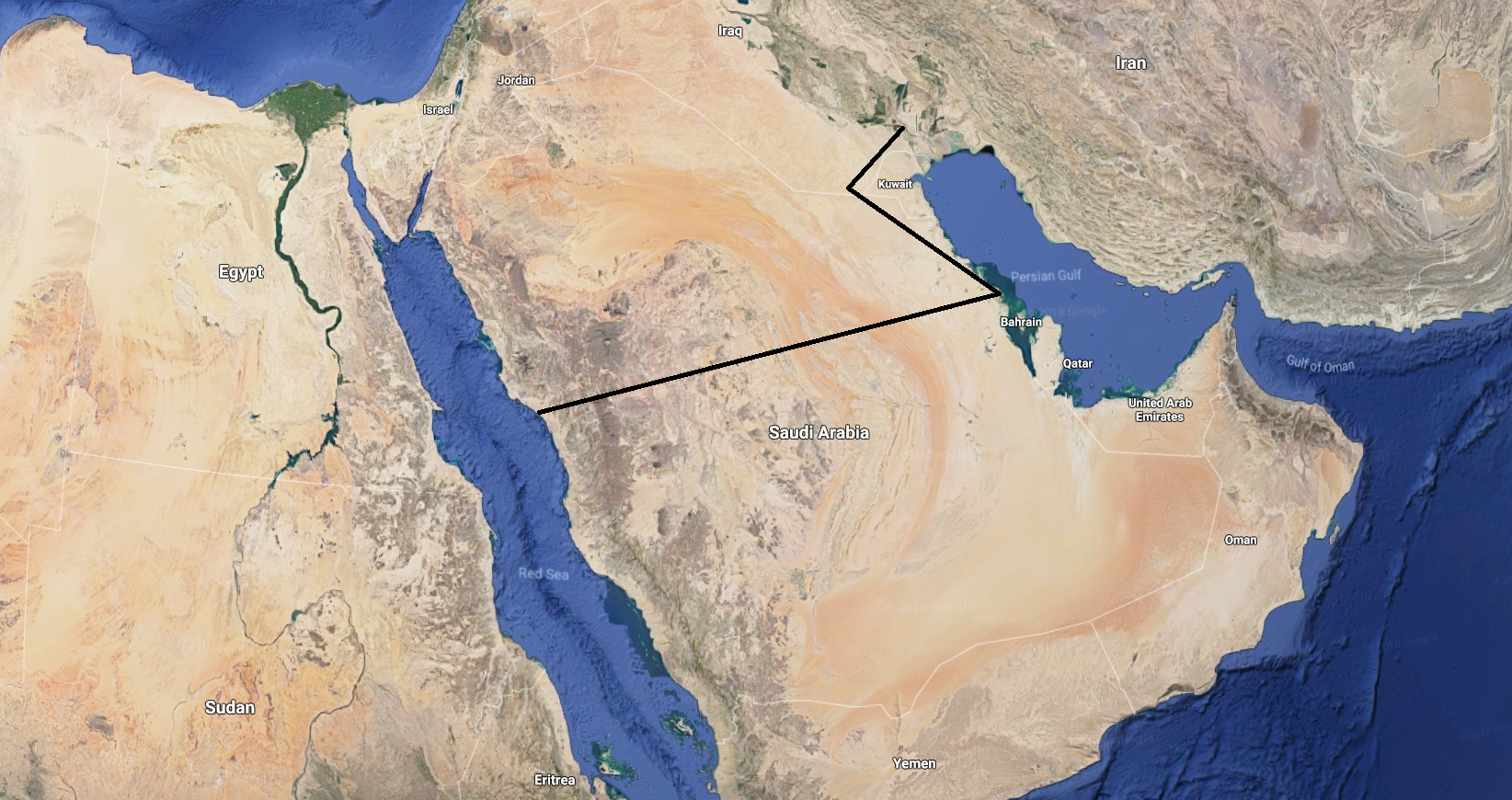 IPSA (Iraqi Pipeline in Saudi Arabia) begins in Iraq and reaches both west & east Saudi oil terminals. (image by NASA/Zoom Earth). Today we had ourselves a look at the latest monthly composite imagery in order to follow up on the progress. Lo and behold, we have things happening on the ground!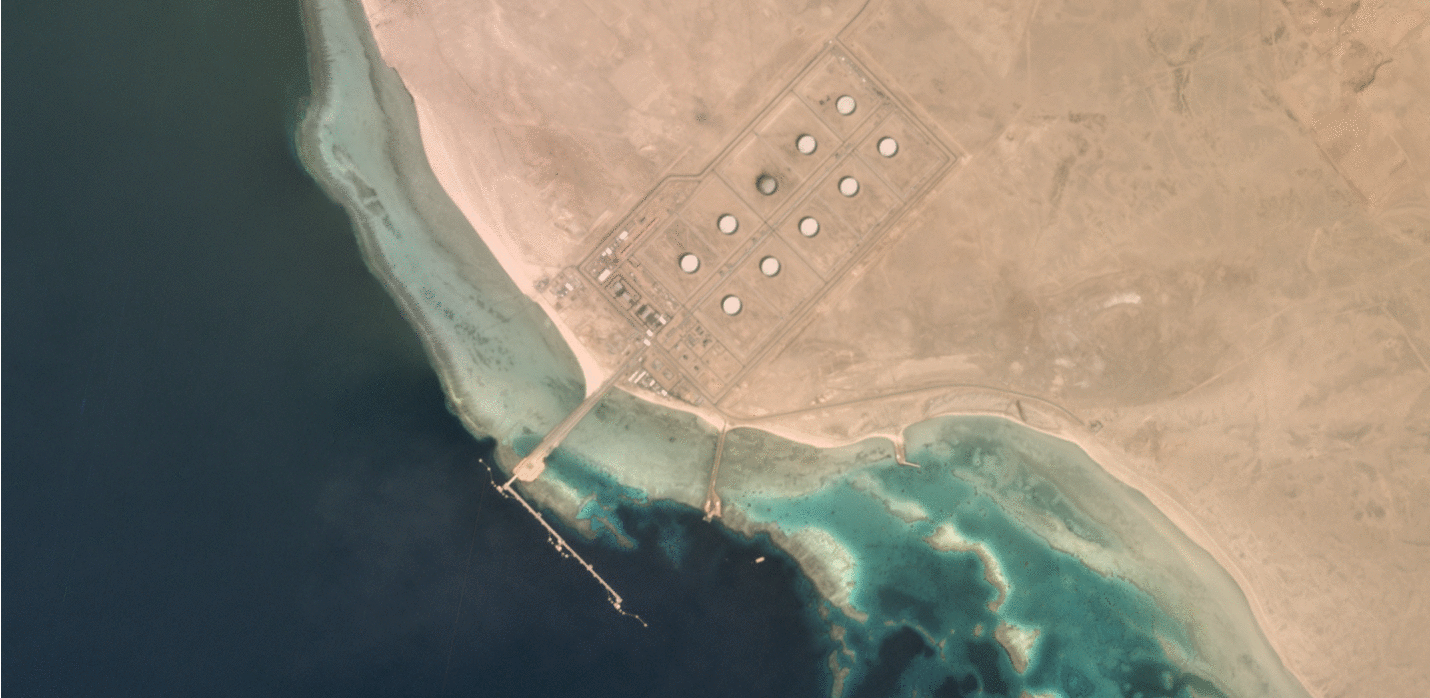 This animation (based on satellite images by Planet Labs switches between March and July 2018. The white buildings on the left side were removed back in March and rebuilt outside the perimeter to the right as of April. A storage tank was tested as well; as they are floating rooftops. Based on our own measurements, these 10 storage tanks have a storage capacity of over 11 million barrels; and represent around 7.1% of everything we have measured across the kingdom.
One of the most important reasons why this oil terminal and pipeline will need to get up and running ASAP is that it will help cut down the number of coast-to-coast tanker shipments by vessels carrying the Saudi flag. We have seen lately that they are susceptible to attacks on the south end of the Red Sea, in the Bab Al-Mandeb strait.
UPDATE 2018-10-12
And there we have it! The first empty VLCC supertanker has arrived at the loading berth in Muajjiz just now! First time in 27 years. Let's see if the WATBAN departs with any oil, and where she'll take it.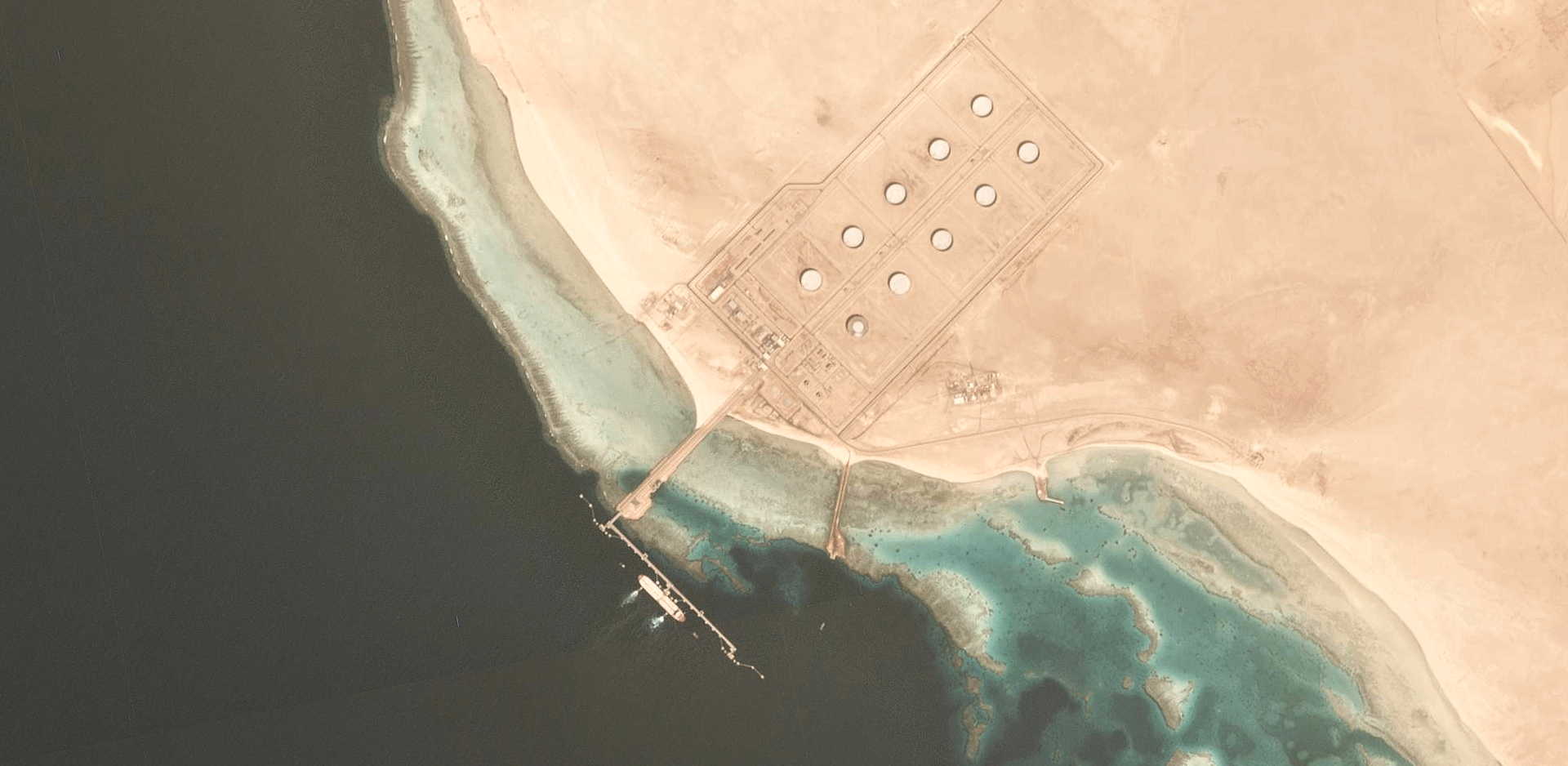 UPDATE 2018-10-14
A historic moment as two million barrels are now departing for the SUMED pipeline, beginning in Ain Sokhna, Egypt. From there, they'll be transferred to Sidi Kerir, on Egypt's Mediterranean coastline. After that, either North America or Europe.