Last night, the Saudi Press Agency tweeted out that 2.7 million cubic meters of desalinized water was being pumped into storage tanks in Mecca during the annual Hajj pilgrimage. This year, Saudi Arabia's General Authority for Statistics is reporting that 2.371 million pilgrims will be participating. This means there is on average 1.138 cubic meters of water per person over a 5 day (let's say a week) long period. This amounts to a pretty generous 163 liters of water per person (43 gallons; almost like an oil barrel!), considering this is a desert kingdom. This total astounding amount of water is equivalent to the entire Lake Victoria in eastern Africa. Just imagine how much power is consumed for the Hajj in terms of cooling the crowd, supplying water, lighting, cooking, charging devices, etc.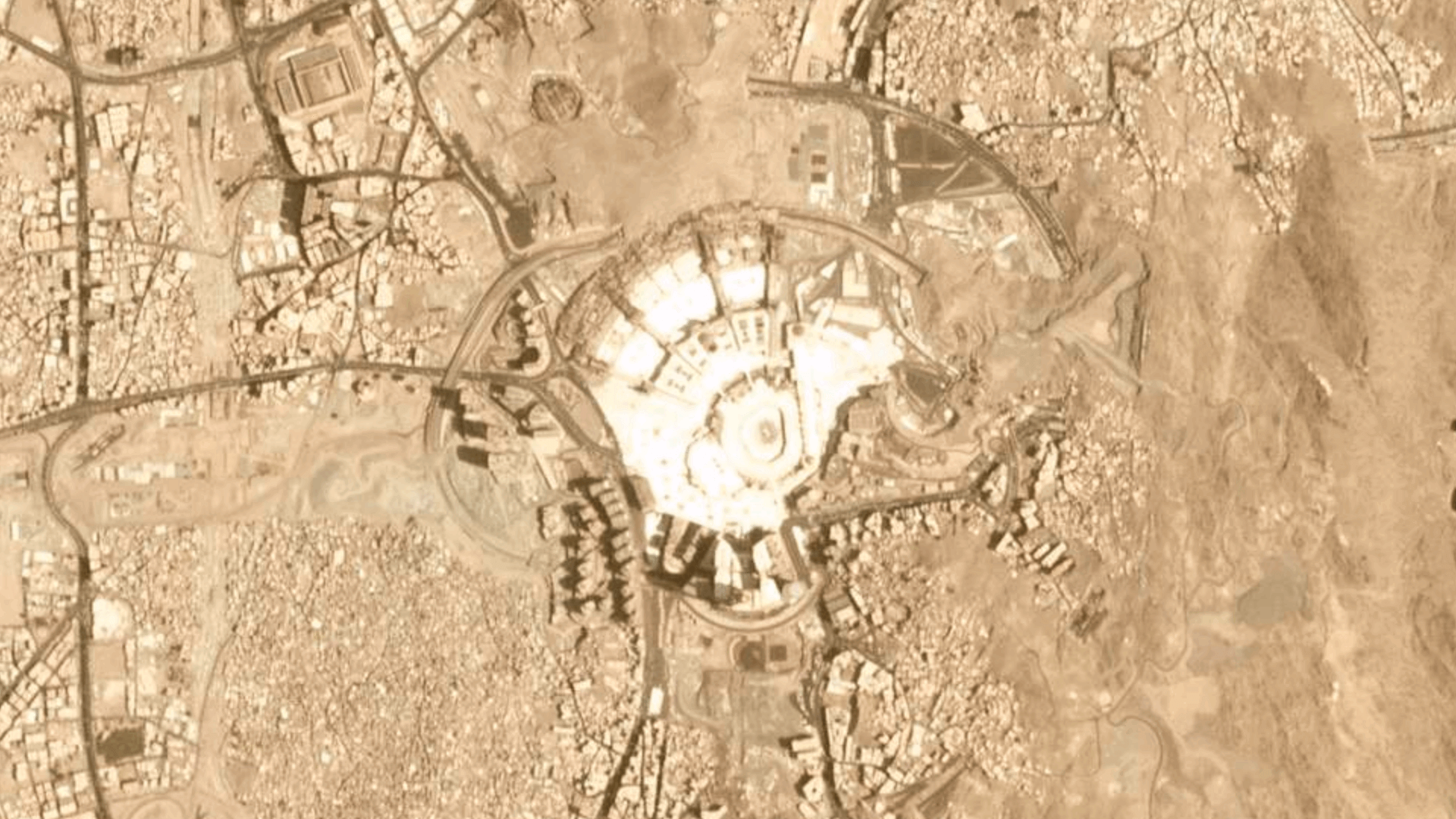 *Satellite image of the Grand Mosque (Al-Haram) in Mecca, Saudi Arabia; captured August 21st, 2018 by Planet Labs.
First, let us look at the lay of the land. In Saudi Arabia, the Red Sea ports vary in purpose. Some handle container cargo, others handle oil, but a few are actual power plants which receive oil and oil products. This oil is burned to generate electricity, which is then also used to remove salt from the Red Sea seawater. It is a very expensive process, nonetheless common in the region. This water is used for general purpose and is potable, however many drink bottled water nonetheless.
According to Saudi Arabia's KAPSARC database will be the center of our attention as it accounts for more than half that at 5.5GW. Not only that, but it desalinates 450,000 cubic meters of seawater a day, which will cover the Hajj if distributed evenly with the 1.5 million population it was designed to serve.
As said earlier, these plants run on hydrocarbon sources of fuel. Shoaiba runs on Heavy Fuel Oil (HFO), which is the same heavy byproduct of crude oil that is used aboard tanker vessels. As the Hajj began on August 19th, 2018 and ends on the 24th, we have counted six deliveries of HFO (mostly from Yanbu) over an 8 day period in the lead-up to the event; amounting to roughly 350,000 barrels per day. That is about as much as oil Australia produces.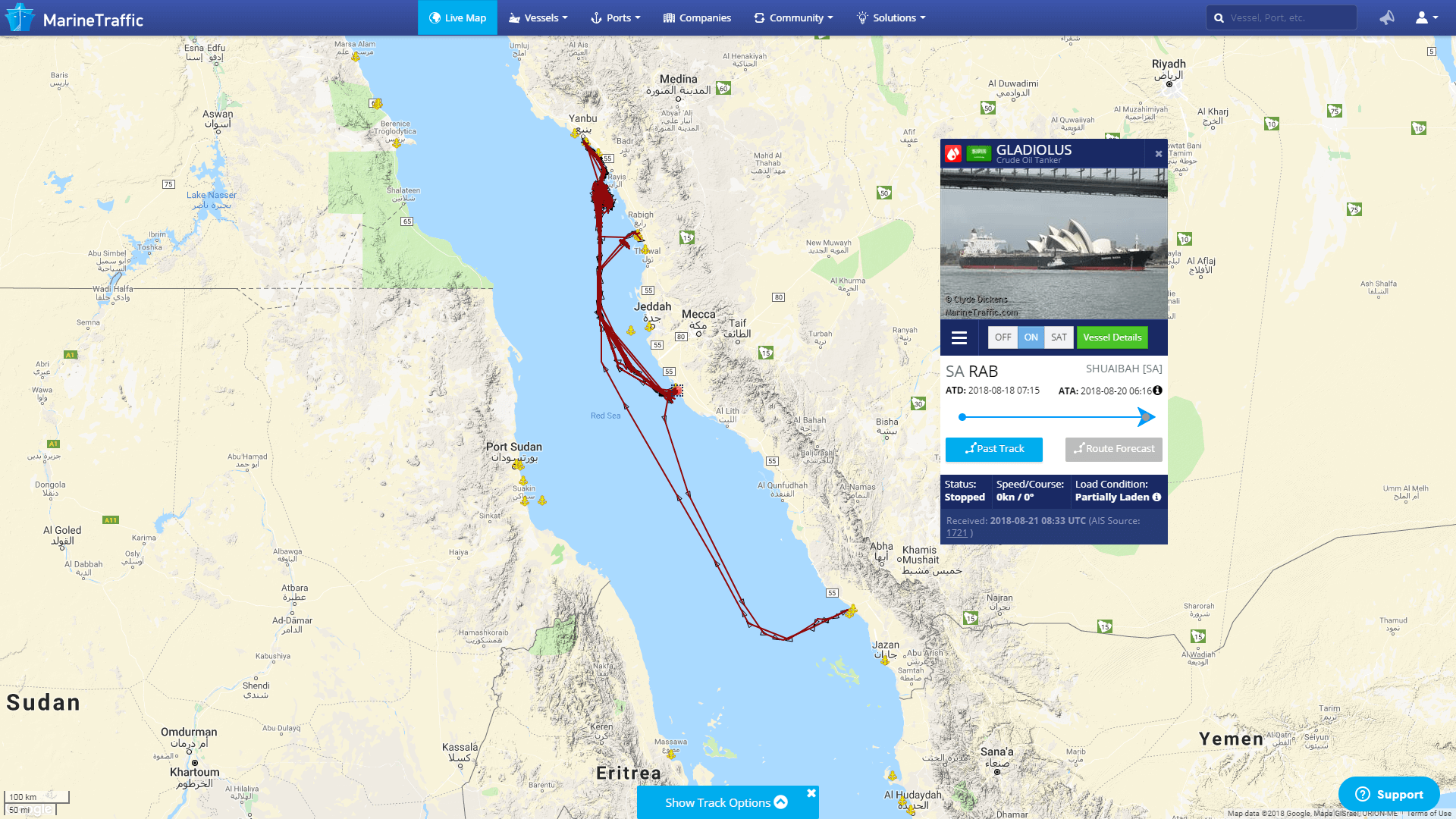 This map shows the Saudi crude oil tanker GLADIOLUS frequently shuttling Heavy Fuel Oil from the large oil export terminal of Yanbu to power plants in Shoaiba and Shuqaiq numerous times over a 3 month period.So, given that the Hajj dates shift earlier each year due to the lunar Hijri calendar, this will play an impact on the coming JODI Data report in October, when August data is published. We expect to see a combination of boosted refinery runs and Direct Use of crude oil.