UPDATE 2019-06-28: THIS STORY HAS NOW BEEN CORRECTED WITH RIGHT VESSEL. See below.
Yesterday, we received a tip that the submarine pipelines between the floating SBM's and the refinery in Baniyas, Syria, had been "sabotaged". Initial images presented by Syrian TV news channels showed gaping holes in the pipelines. The SBM's accept the crude oil and refined products from tankers in deeper waters because the port is too shallow for them to dock/moor.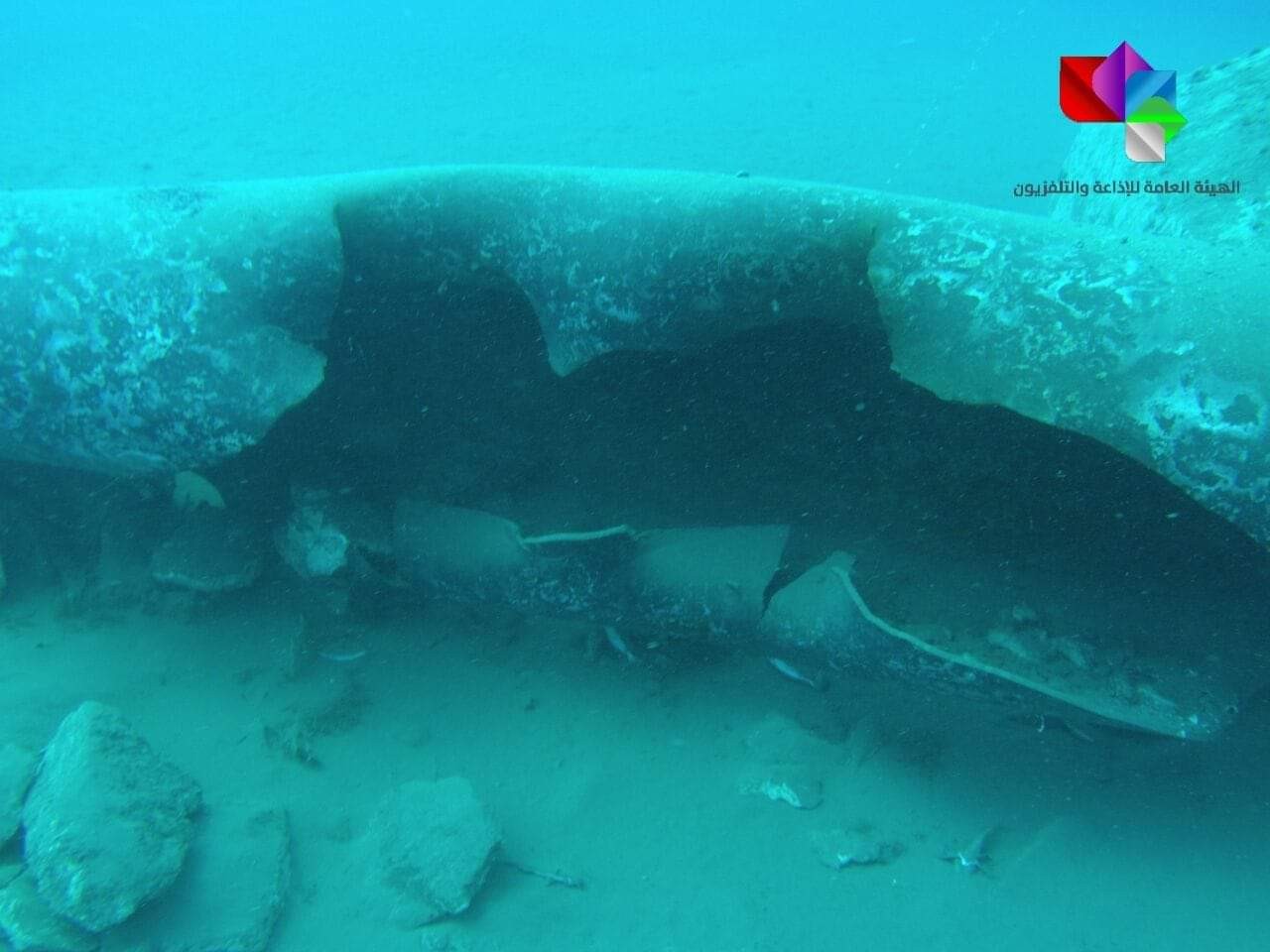 Today, the General Organization of Radio and TV showed a video of divers addressing the "sabotaged" pipelines by welding them shut in order to restore their operation at soonest. One can even see small amounts of oil leaking into the sea. In our observations, most pipelines that get blown up on land take around 5 days to replace. We have seen this in Libya, Iraq and Iran. Based on the video footage, we believe it may take only a few more days for Syria to get these back on track and likely a few more to test before accepting the next load of Iranian oil.
UPDATE 2019-06-28:
We see that the STARK I (previously mistaken as SABITI as they have the same exact visual characteristics; a perfect match, but AIS data was lacking on both vessels), based on the satellite imagery. What's really surprising is that this vessel has been offline since May 12th, 2019. She was last sighted empty off the island of Larak, located by the Strait of Hormuz. The vessel then re-appeared south of the Suez Canal on June 19th and sailed through the canal. Once the STARK I came out of the Suez Canal the following day, the crew switched off her AIS transponder again.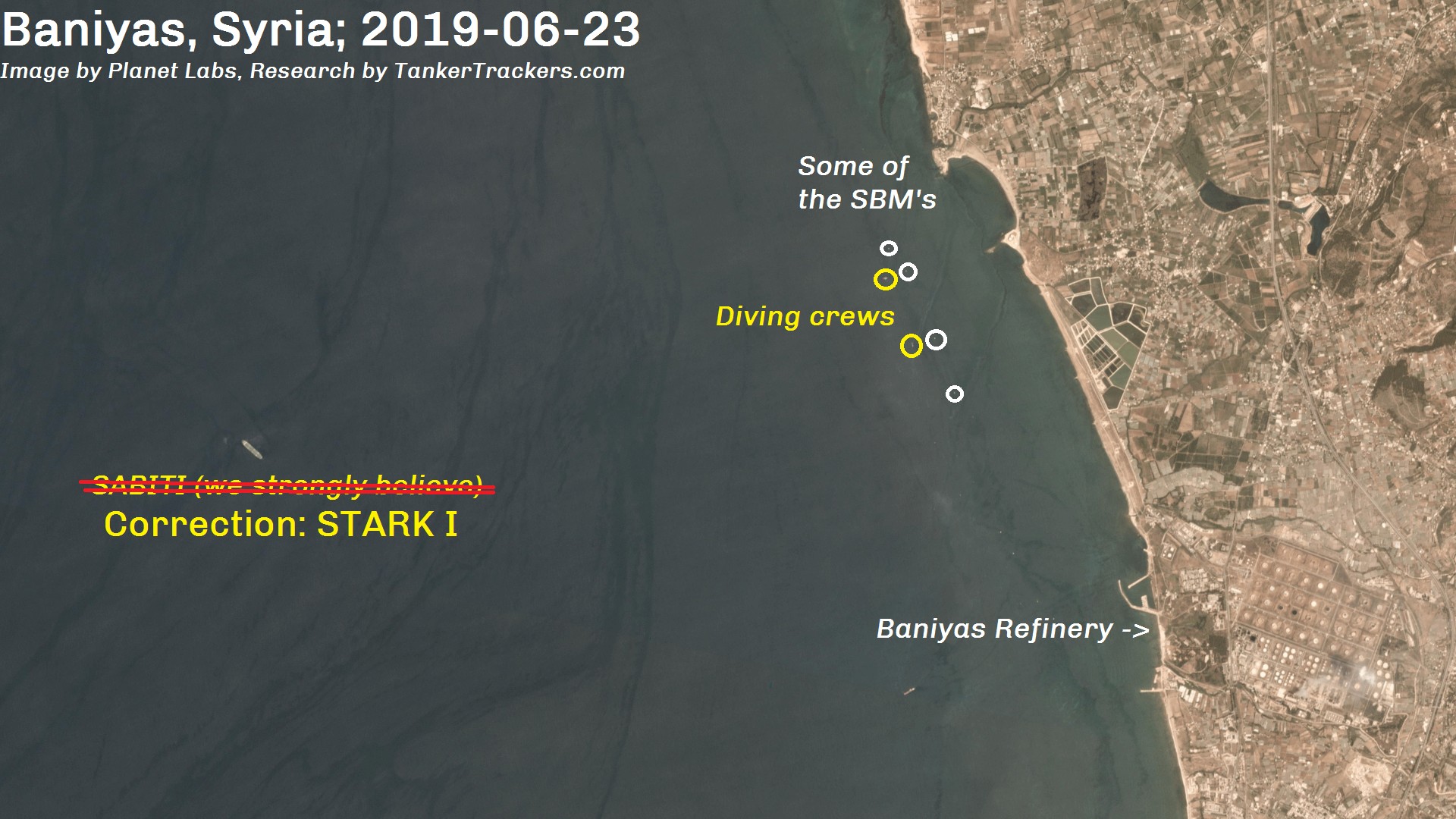 The question now is: Was this a retaliatory attack for what happened recently in the Gulf of Oman? The significance of these pipelines is that Iran won't be able to deliver crude oil to Syria. If they can't do that, then there'll either be a growing floating storage off Syria's coastline (much doubt about that) or Iran will have to pause deliveries. It also sends a signal to Iran that their vessels might be a target, so we expect to see heightened security in the form of more navy/coast guard presence; be it Syrian or Russian for that matter.
PS: Remember the TOUR 2 tanker which was beached in Latakia in mid-January? She has finally been able to leave Syria and is heading north to Tuzla, Turkey. Tuzla has a dockyard there where they will probably work on getting her back in ship-shape. Her AIS transponder came back on this morning. We can also see that she just underwent a flag change, from Panama to Iran.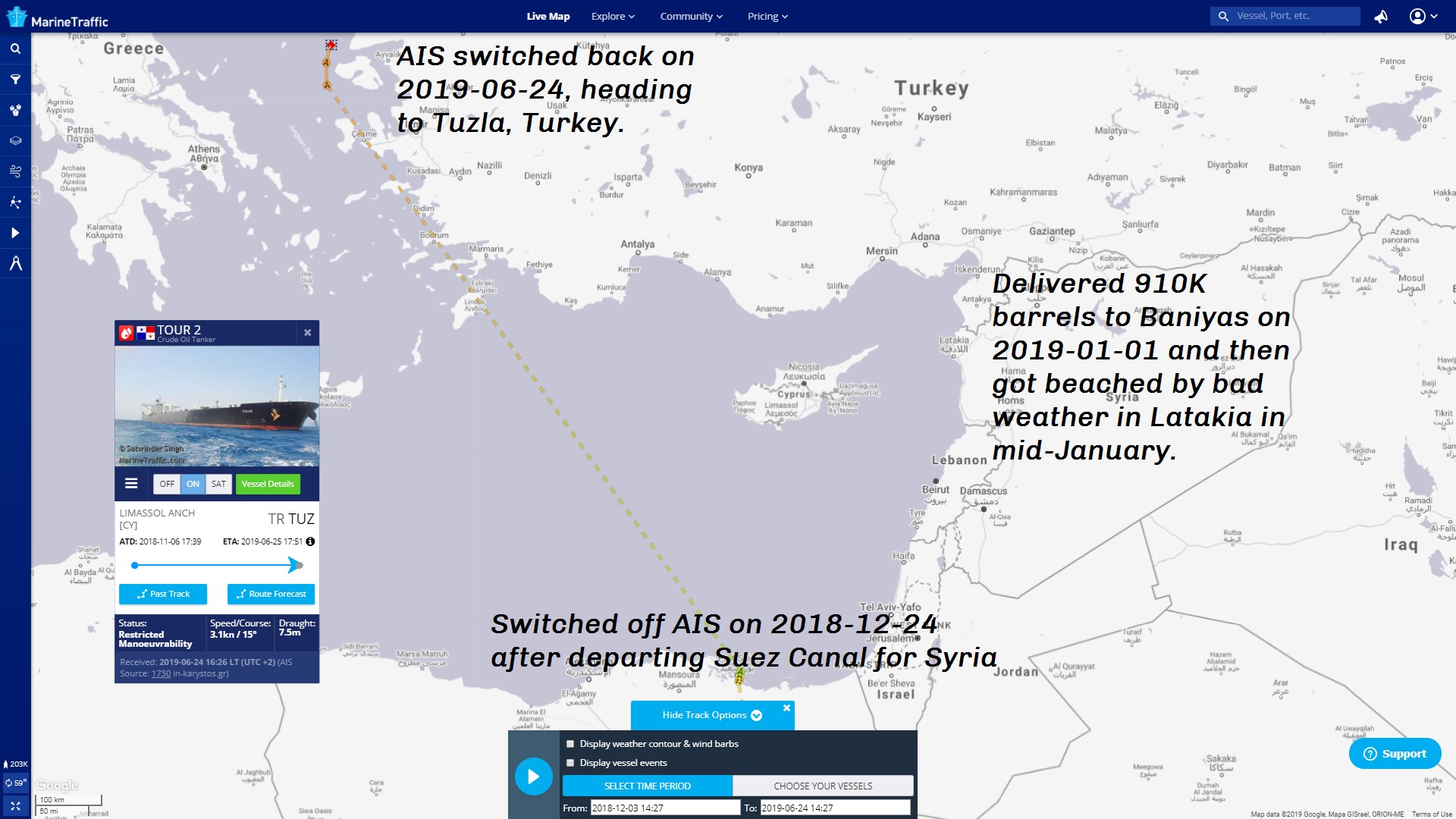 UPDATE 2019-06-27: We can see on today's Planet Labs satellite imagery that the STARK I has sailed straight up to one of the delivery SBM's to discharge her million barrels of crude oil. However, it seems that the pipeline beneath her still isn't welded shut, and reparations might almost be complete. Over the past few days, they went from at least 3 visible leaking pipelines to 2 today. This delivery may take a few more days to complete. Here is also our preliminary barrels-per-day chart. It is based on delivery being initiated at end of the month, by latest.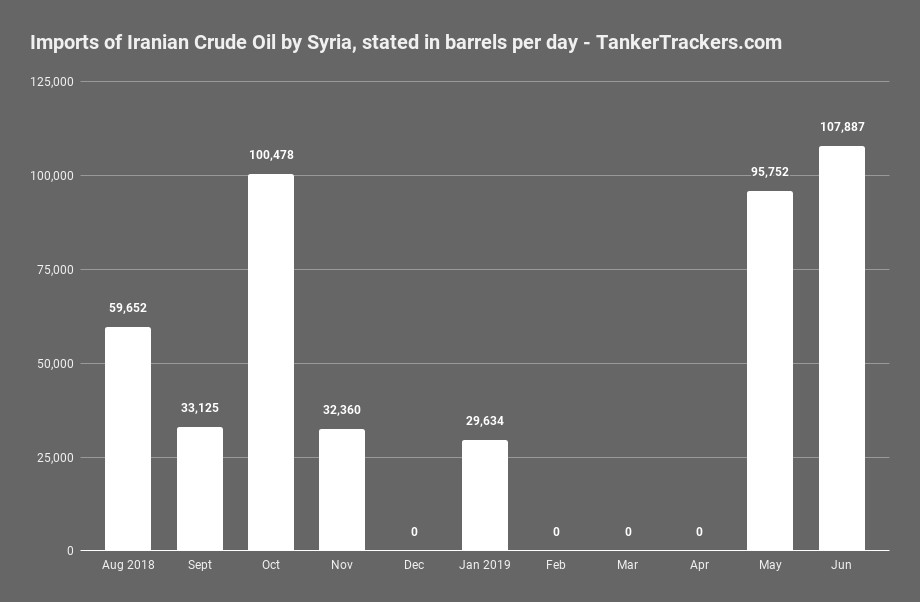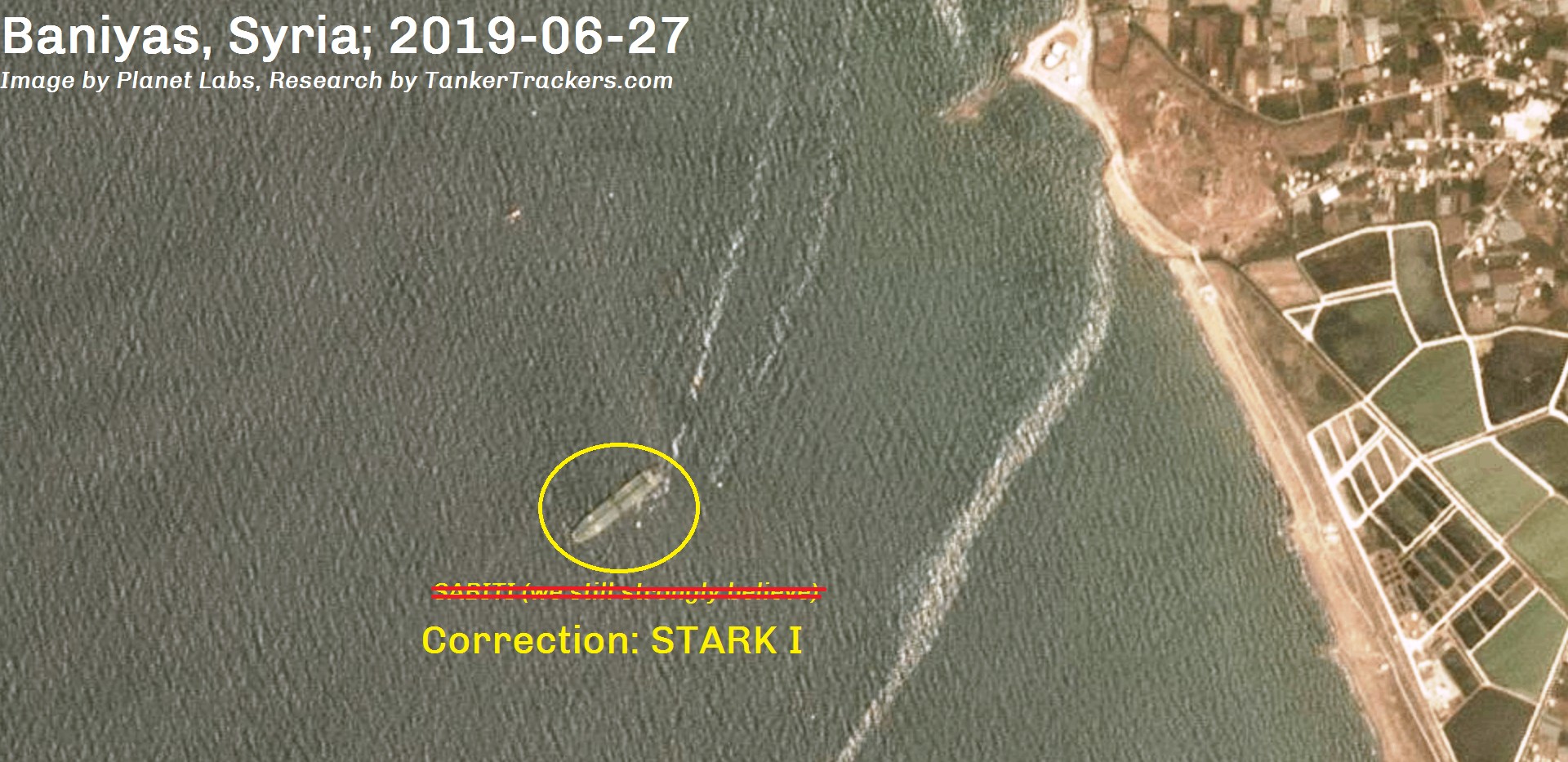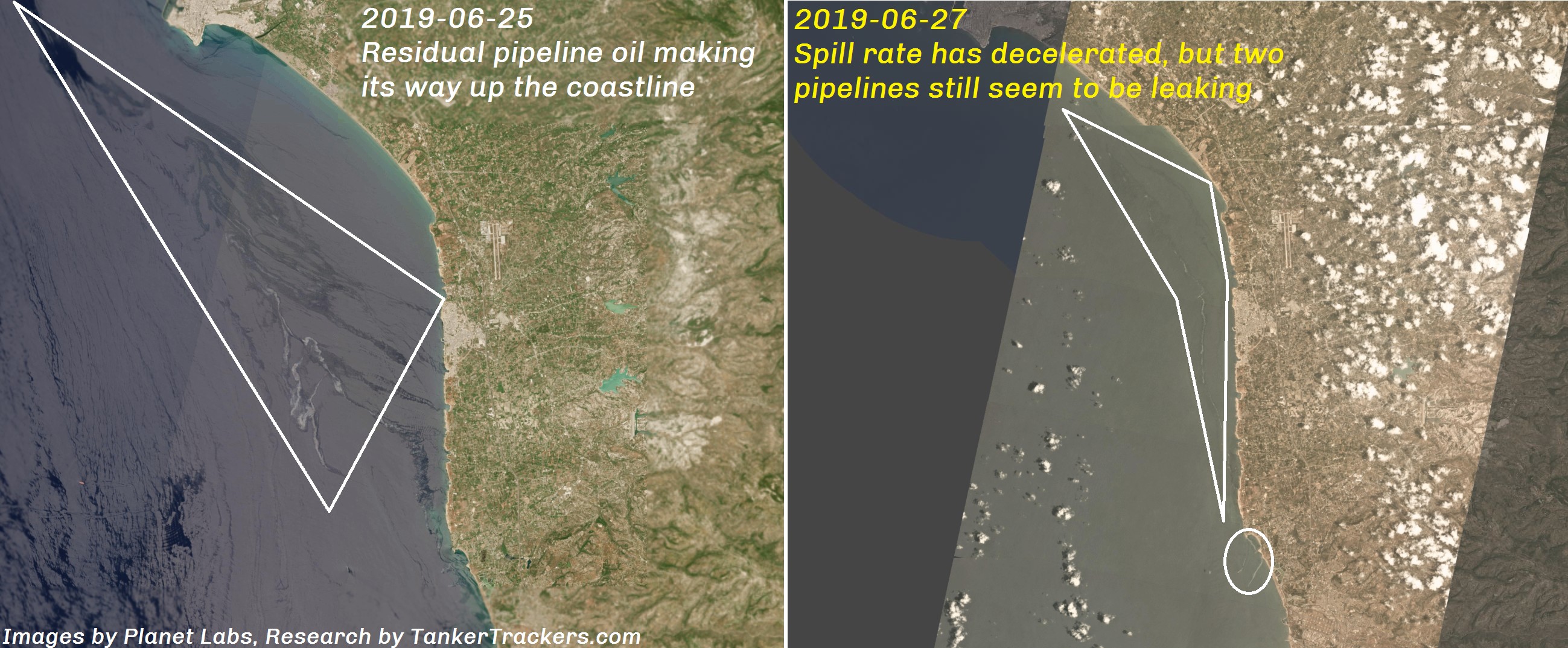 UPDATE 2019-07-02: It seems that the submarine pipelines may have now been restored as we can see that the STARK I has departed and some of the storage tank lids at the refinery have risen. This implies that more tankers may likely arrive. We have a couple of candidates that may be currently sailing with AIS switched off around the Arabian Peninsula. We'll hopefully find out over the coming week.