During mid-December 2018, we spotted an India-registered Suezmax tanker called JAG LAKSHYA depart from the GOLA (Galveston Offshore Lightering Area) off the coast of Houston with 1.1 million barrels of crude oil aboard. This tanker had Cape Town, South Africa as its destination.
Two months later (February 15th, 2019), the tanker has arrived in Qingdao, China. Cape Town was a mere pit-stop and no oil was delivered according to the AIS data and re-play on MarineTraffic's website.
The significance of this voyage, you ask? It is the first direct transfer of oil between the United States and China since the trade wars halted exports last summer. The true destination was never announced even after departing South Africa.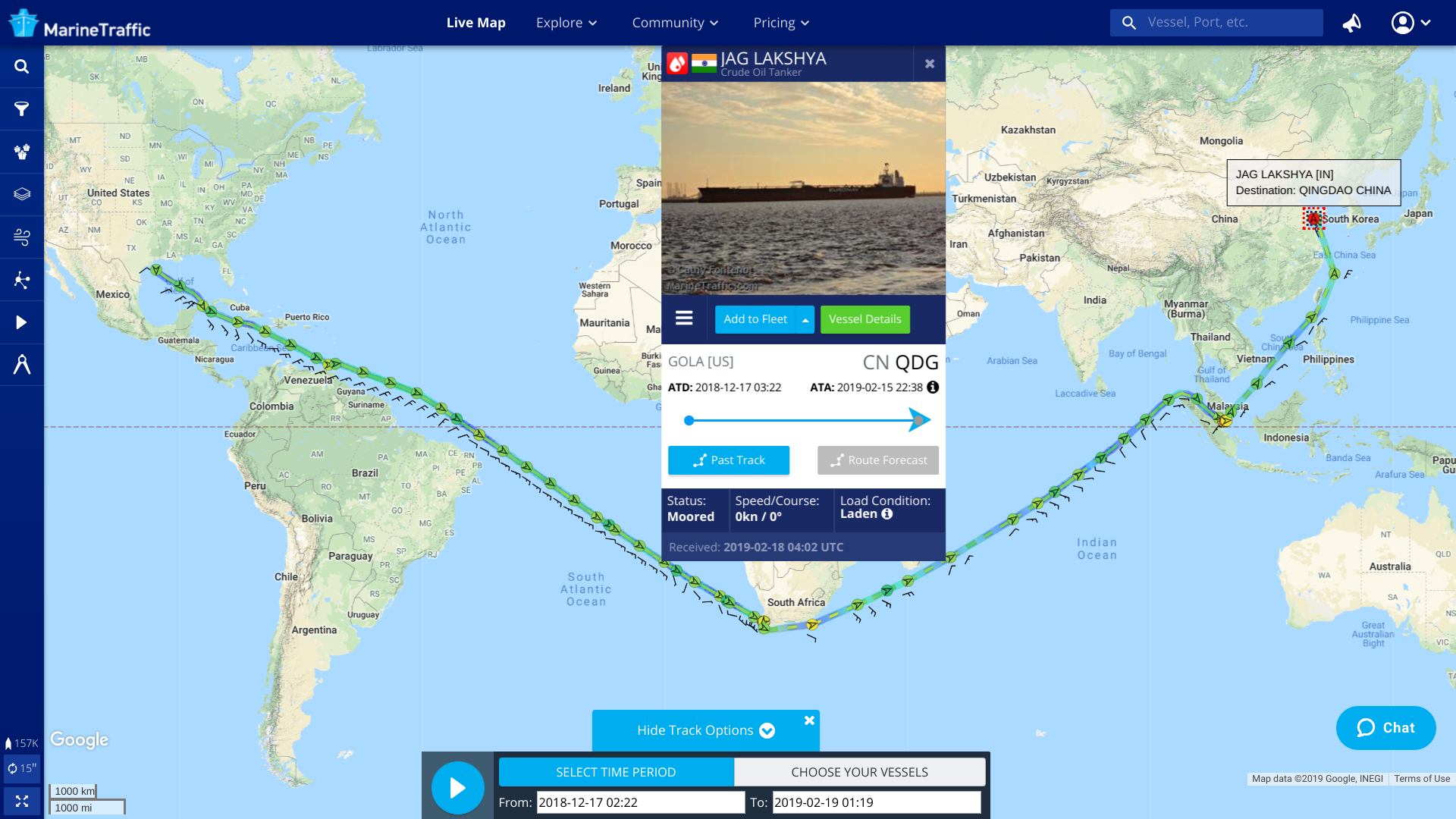 UPDATE 2019-02-27 The JAG LAKSHYA spent 4 days in port at Qingdao and then set sail fully laden according to the AIS data. This would suggest that no oil was delivered at all. The vessel then switched off its AIS transponder between February 19th and 23rd and resurfaced off the coast of Okinawa, Japan. However, on February 26th, the vessel updated its draft level off upon approach to Okinawa to show that it is in fact empty. This means that the delivery back in Qingdao was successful. On Henza Island (Okinawa) there is a large oil storage which is Japan's Strategic Petroleum Reserves (SPR) but also where Saudi ARAMCO keeps part of its international oil storage.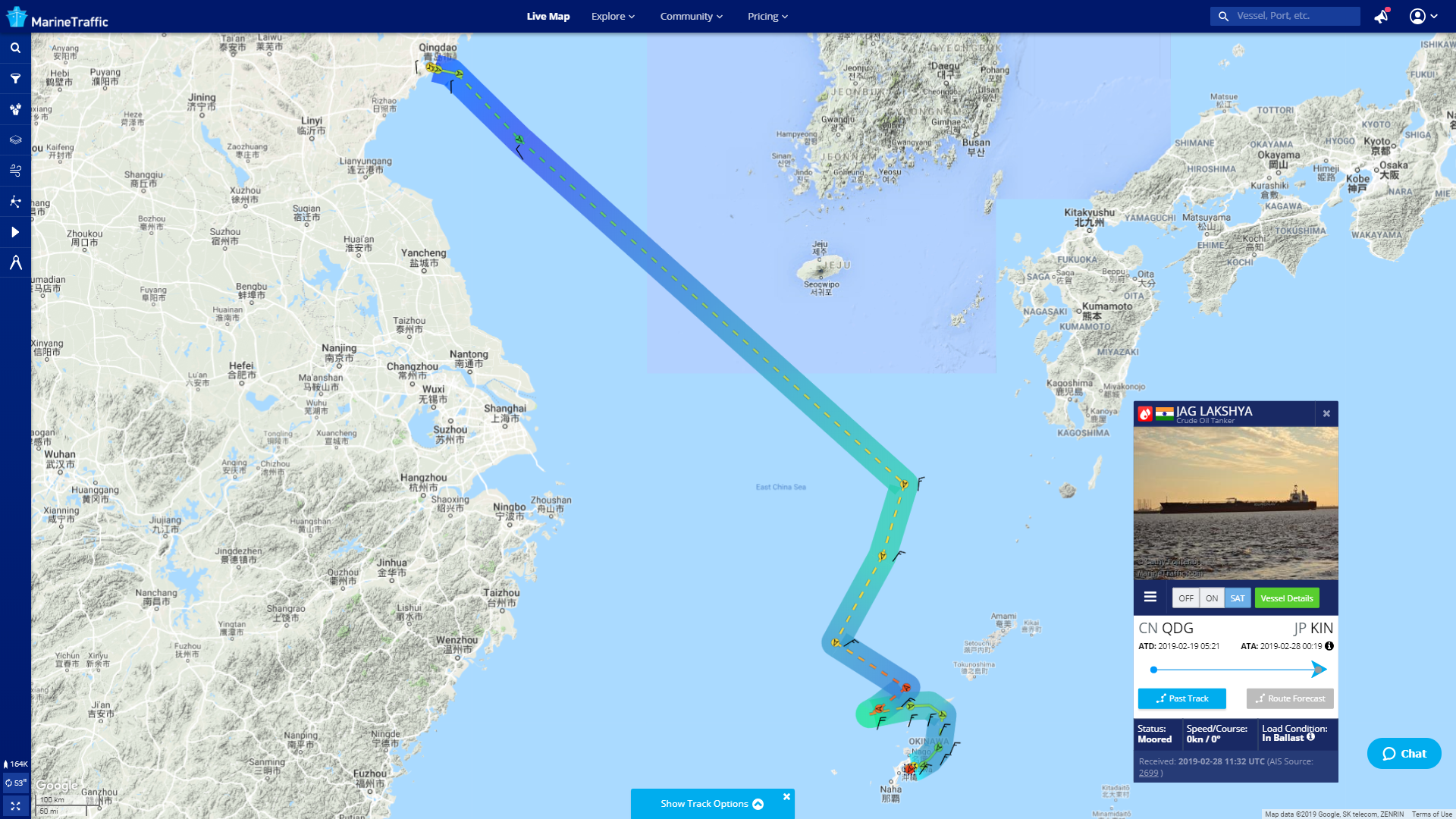 //END UPDATE
Now however, a new situation has unfolded, and that is Saudi VLCC supertanker called ABQAIQ which arrived empty from Yanbu, Saudi Arabia to the José Terminal in Venezuela. According to the vessel owner, a publicly-traded company in Saudi Arabia called Bahri, the tanker is there to pick up oil for India.
This morning however, we saw that the AIS broadcast showed Durban, South Africa as its next destination. According to our history, Venezuela hasn't transferred oil to South Africa.
So the next time you see South Africa as a destination, consider the possibility that it just might not be; but a point of transit.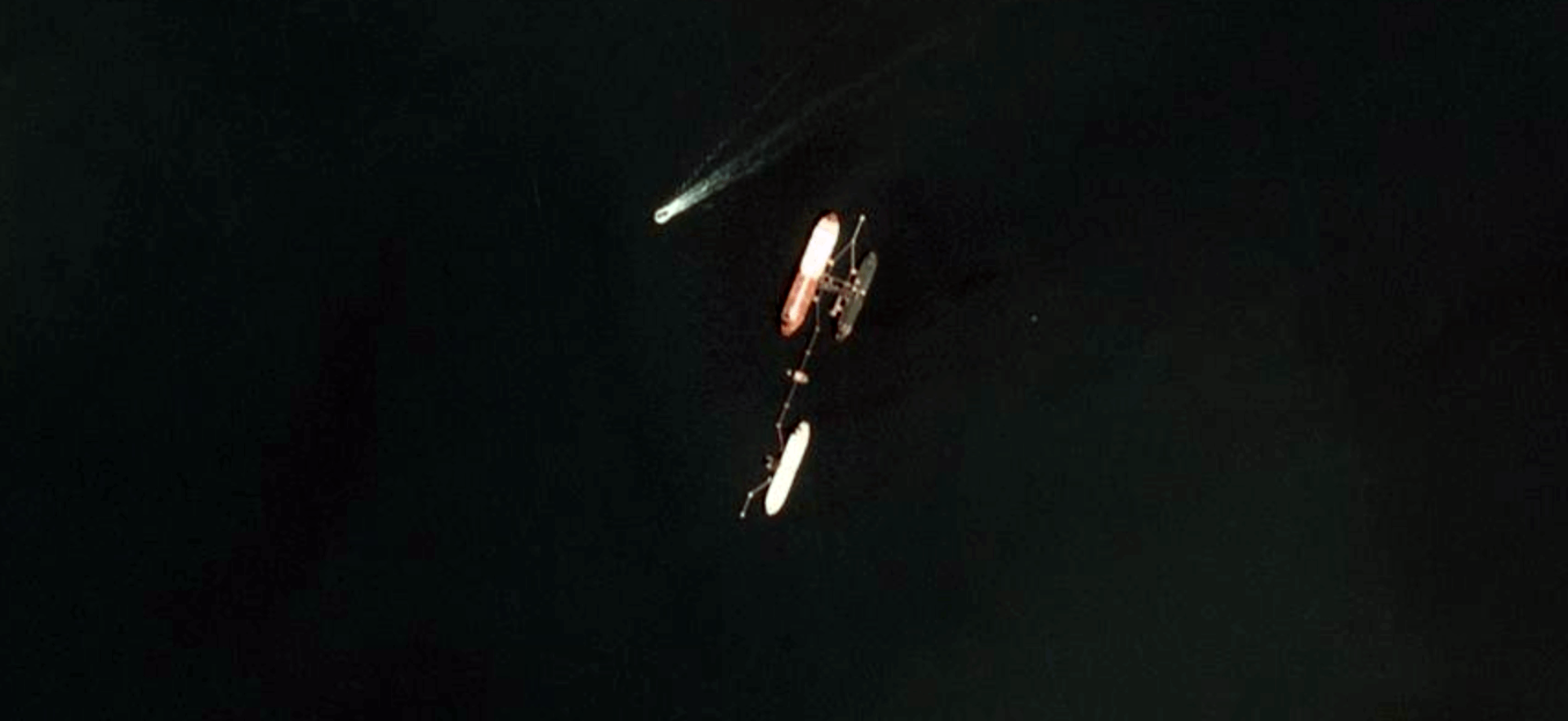 Satellite image by Planet Labs. The ABQAIQ is the large red supertanker, picking up oil from Venezuela.