A few days ago, an article posted by Maritime Bulletin said that they feared that a small Greek-registered oil/chemical tanker (refined products) by the name of PANTELENA was presumably hijacked off the coast of Libreville, Gabon on 2018-08-13 22:42 UTC. That's when she was last available online via the satellite-based AIS (Automatic Identification System) before it was switched off.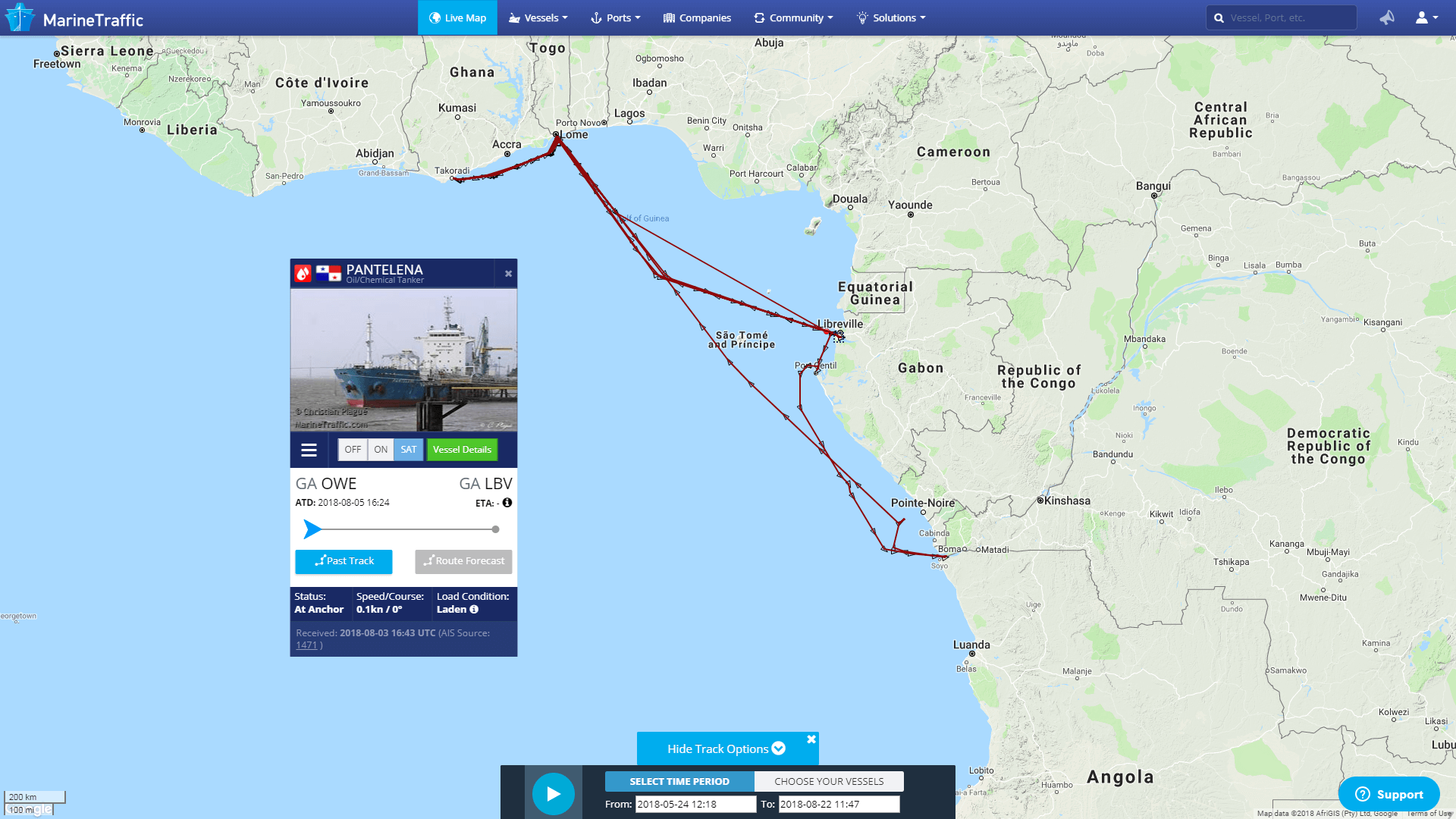 The first thing that we wanted to establish was what she looks like from above. We found her in the port of Takoradi, Ghana on May 28th earlier this year.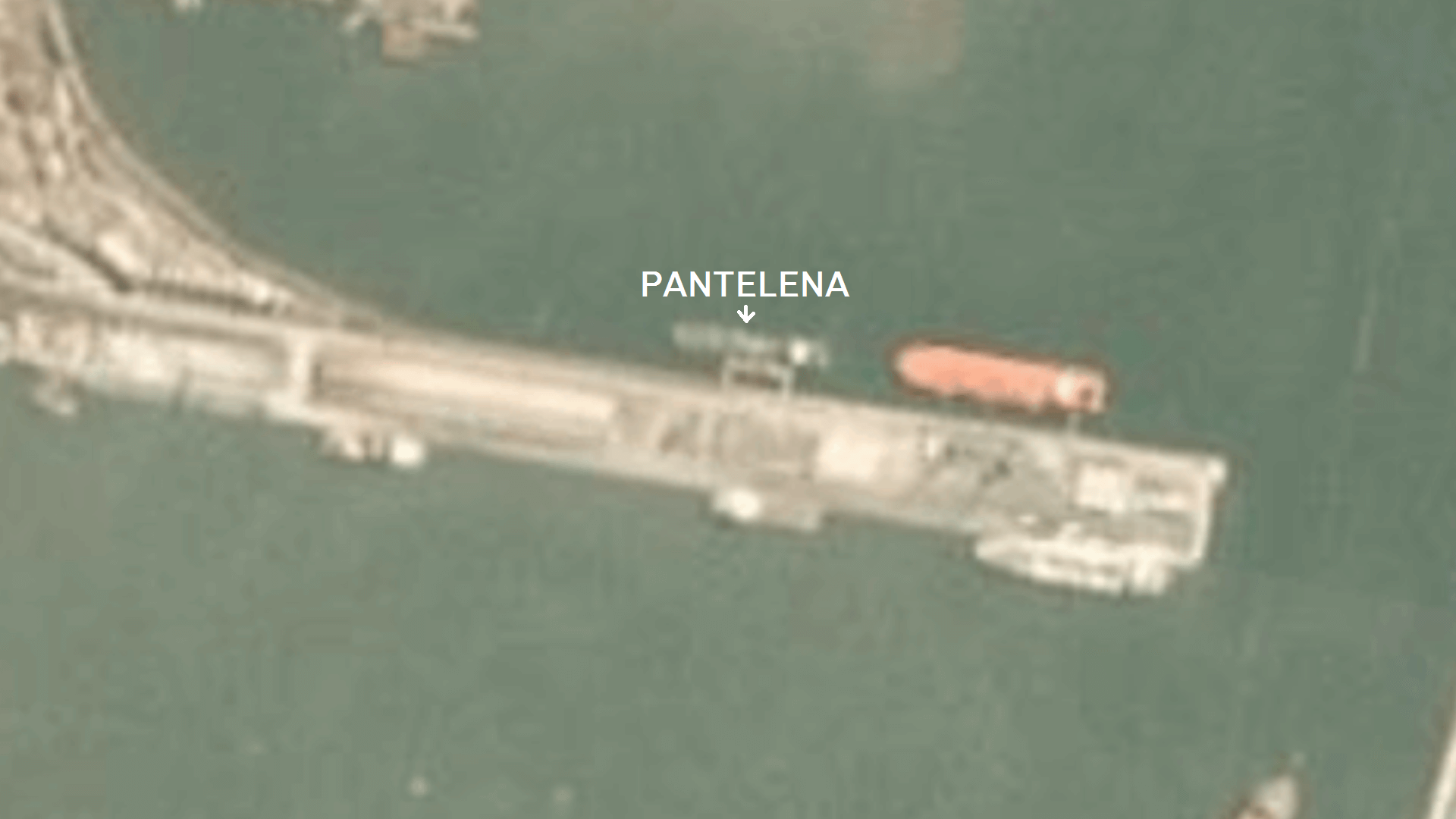 Second, if we examine the state of the vessel before the AIS was switched off, we can see that her bearing was 235 degrees; meaning that she was heading in a southwesterly direction.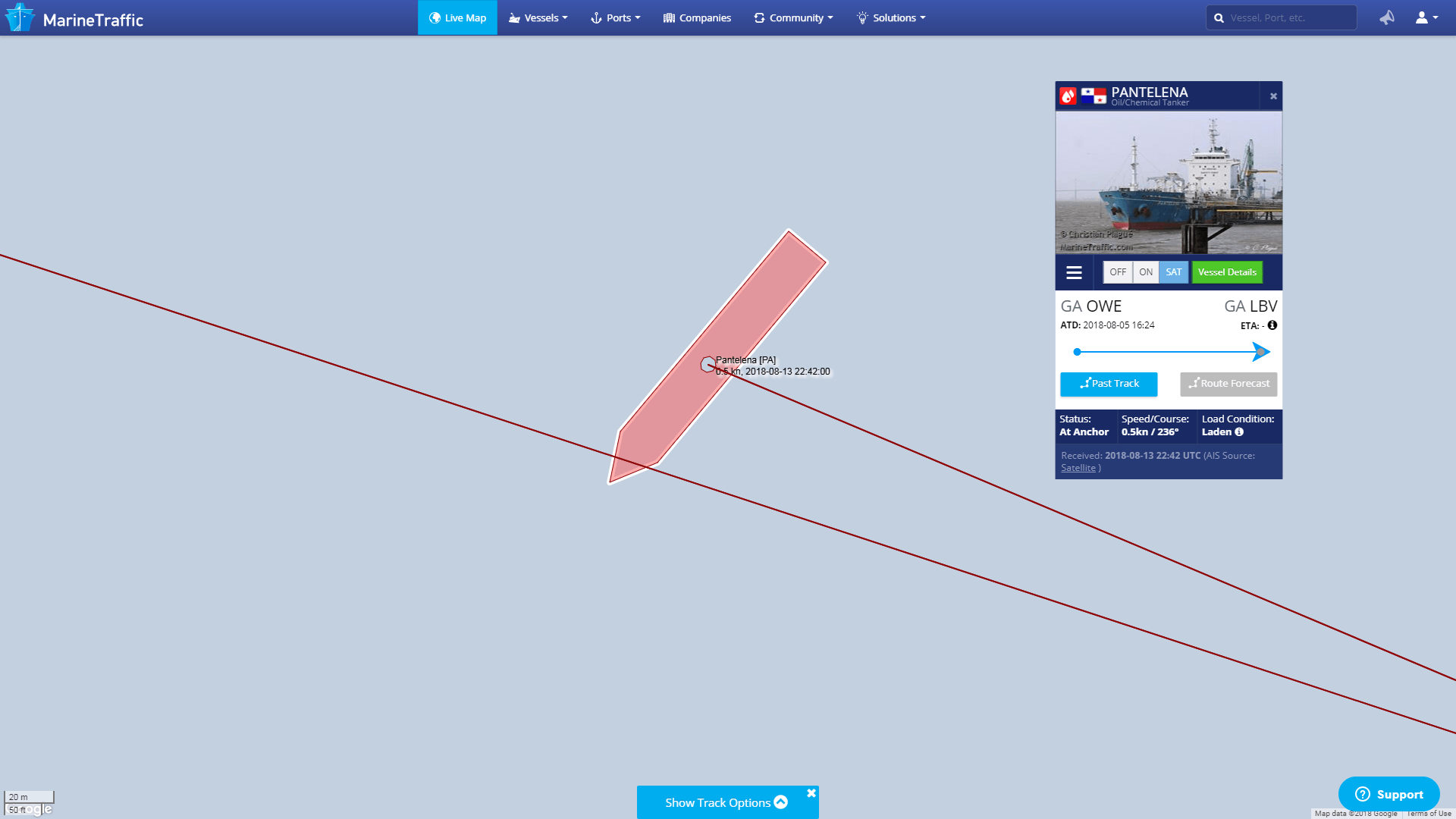 If you put yourself in the position of a pirate/hijacker, the last place you would want to be is near a coastline, so distance and isolation is key. We found three areas where tankers drift about for various reasons. We can dismiss the big one in the south because there's too much traffic there and they would be spotted - ss we had a look at the two in the north instead.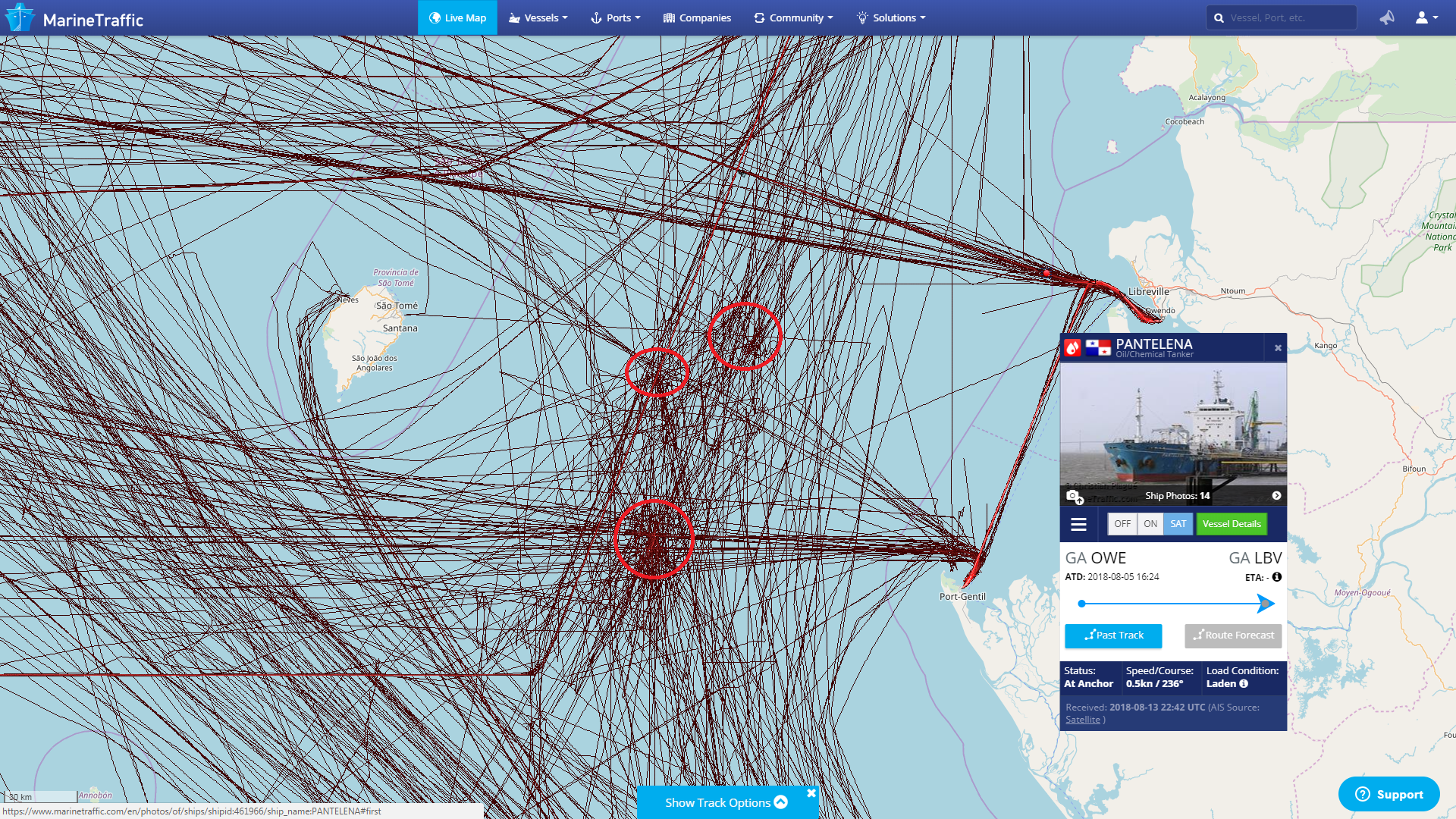 We then ran a series of filters on MarineTraffic's website in order to find vessels (regardless of type) that fit her dimensions. From there, we backtracked the vessels that were available and none stood in the path. Now; satellite imagery is very tough on account of the cloud coverage, so we had to use radar imagery provided by ESS; the European Space Agency.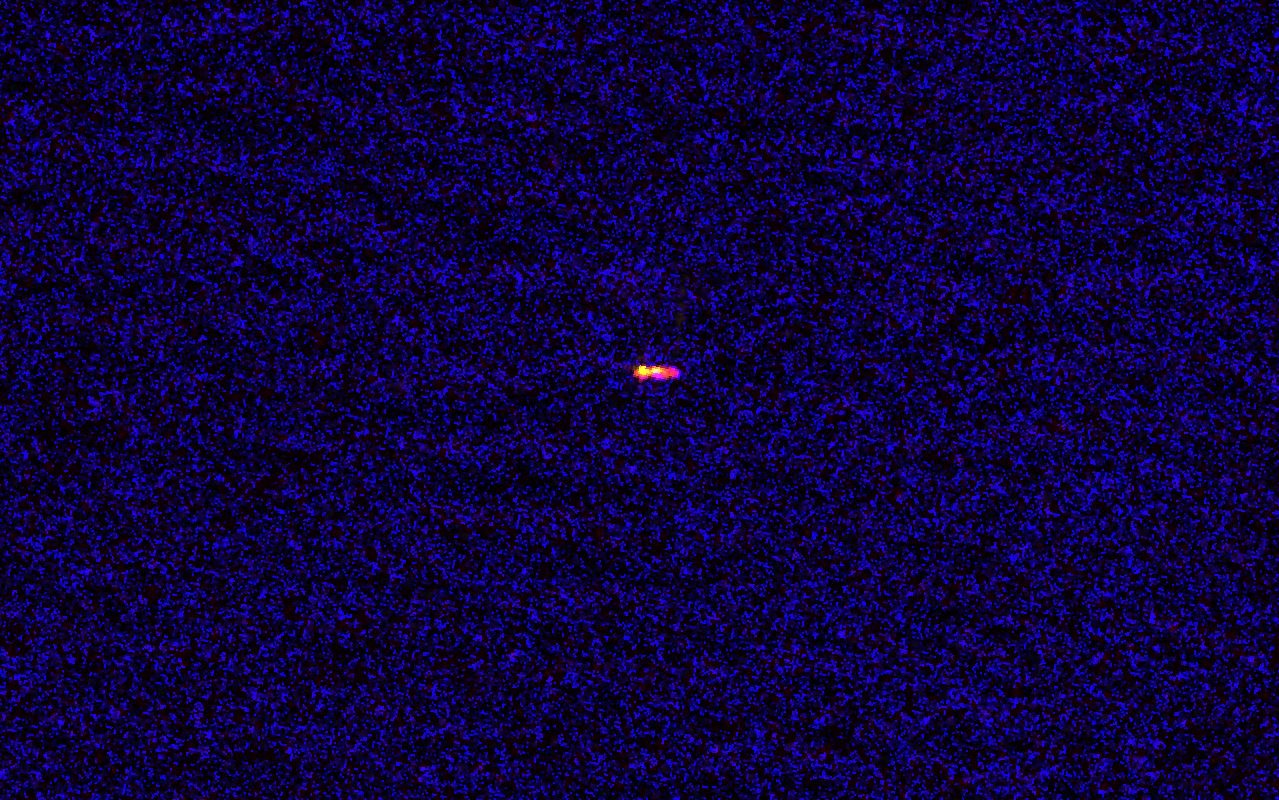 The dimensions fit. The photo was captured on August 18th, 2018. Coordinates are: 0.82219 ° N, 7.86522 ° E. The vessel seems to be facing due east towards Gabon and we see no wake in the water indicating that she's sailing.
Unfortunately, this is all we have for now. Images are intermittently available, but we'll follow up nonetheless.