Following our discovery of the Saudi VLCC supertanker which was purportedly attacked by Yemen's Houthis rebels off the coast of Yemen in late July, 2018, the ARSAN has finally as of October 5th begun to sail back to Saudi Arabia's Gulf coast from the anchorage of Jeddah. She was sitting put for over two months and we didn't see much happen other than a STS (Ship-to-Ship) transfer of oil to the slightly larger VLCC called GHAWAR, as documented in our article "Leave No Barrel Behind".
Here's a satellite photo of the ARSAN (left) delivering oil to the GHAWAR on August 8th, just two weeks after the purported attack.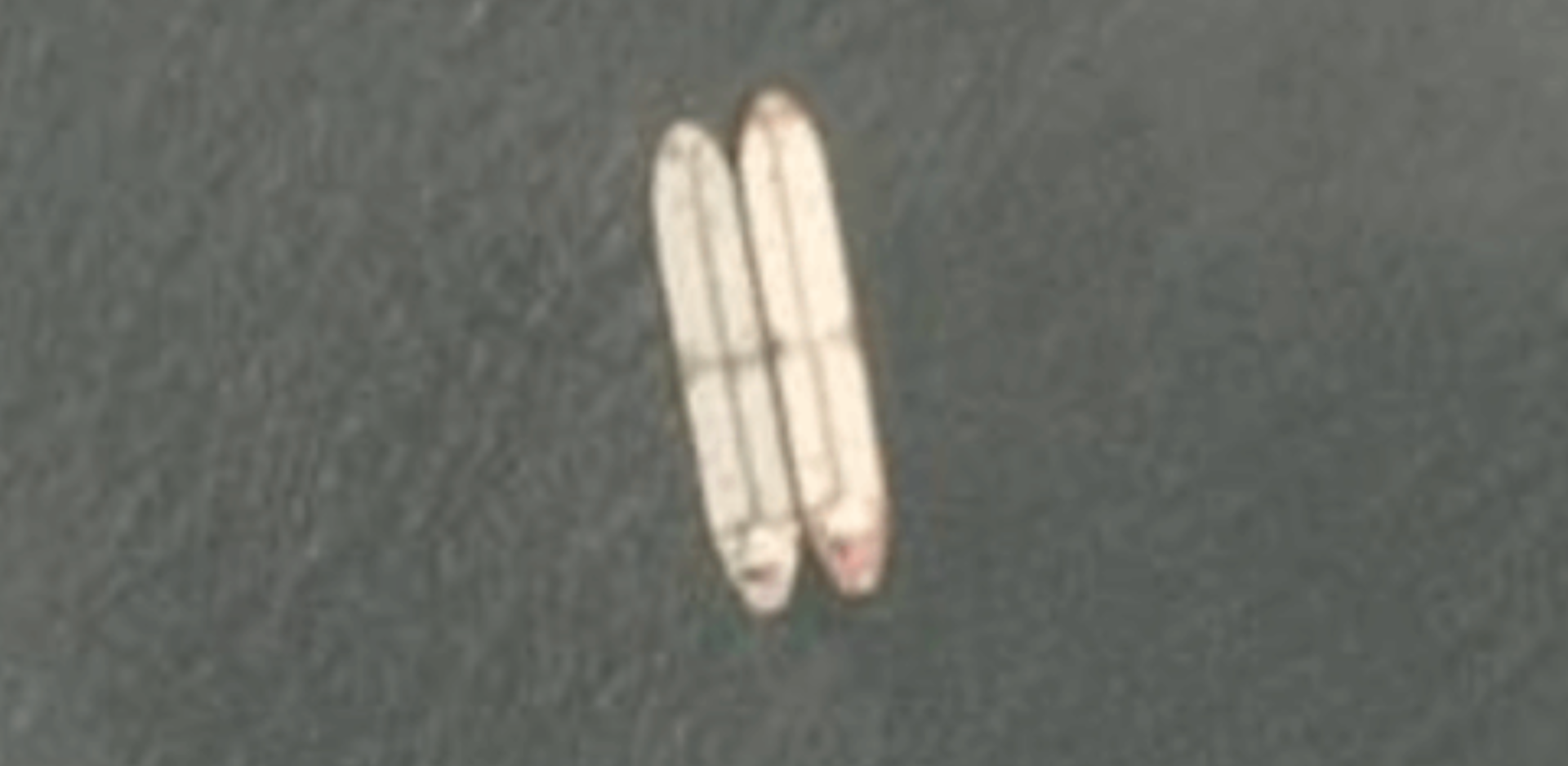 Fast-forward to October 5th, the ARSAN then departed empty with a southbound bearing for the Gulf of Aden off the southwestern coast of Yemen. What happened there is a bit of a puzzle.
The tanker was then escorted by a tugboat called ALICE PRIMA from Jeddah, and as you can see in the October 8th satellite photo below, ALICE PRIMA is following the ARSAN.
That same morning (9am UTC) they do a hard westward turn and then a full stop.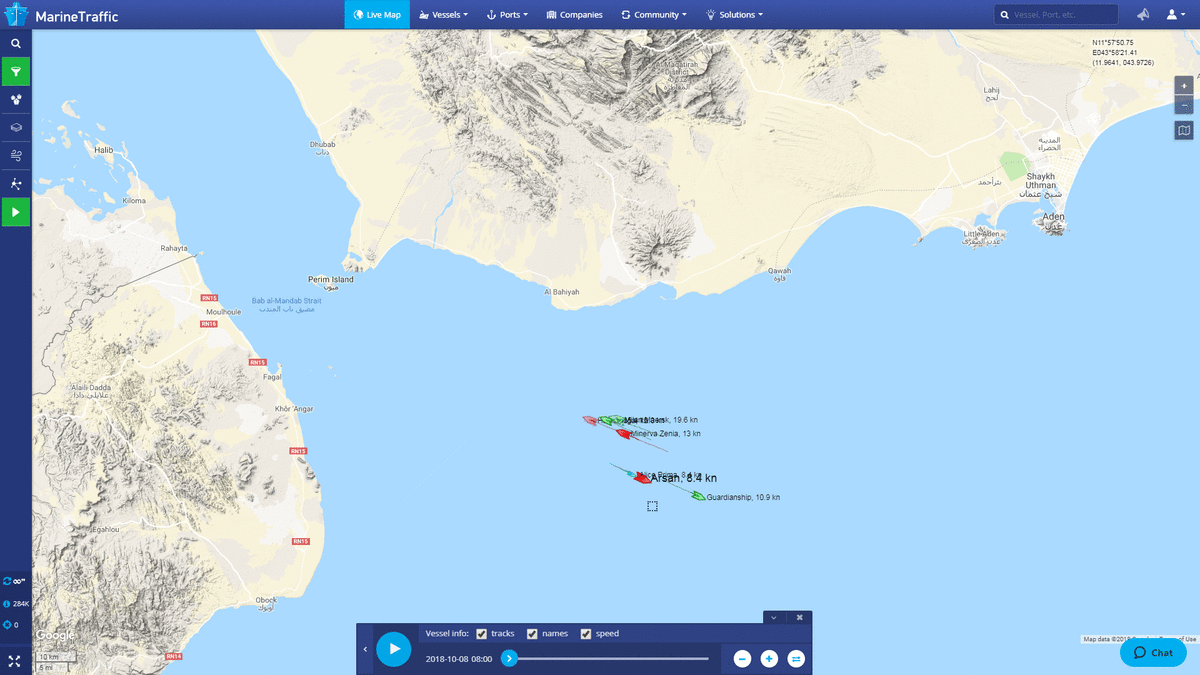 The ARSAN then switches off her AIS transponder while the ALICE PRIMA keeps transmitting their location. We were able to locate them both in the same imagery tile the following day; October 9th. Why the sudden stop, and there of all places? Are they awaiting a navy escort, possibly? Her next stop is the UAE. We'll keep track and let you know at soonest.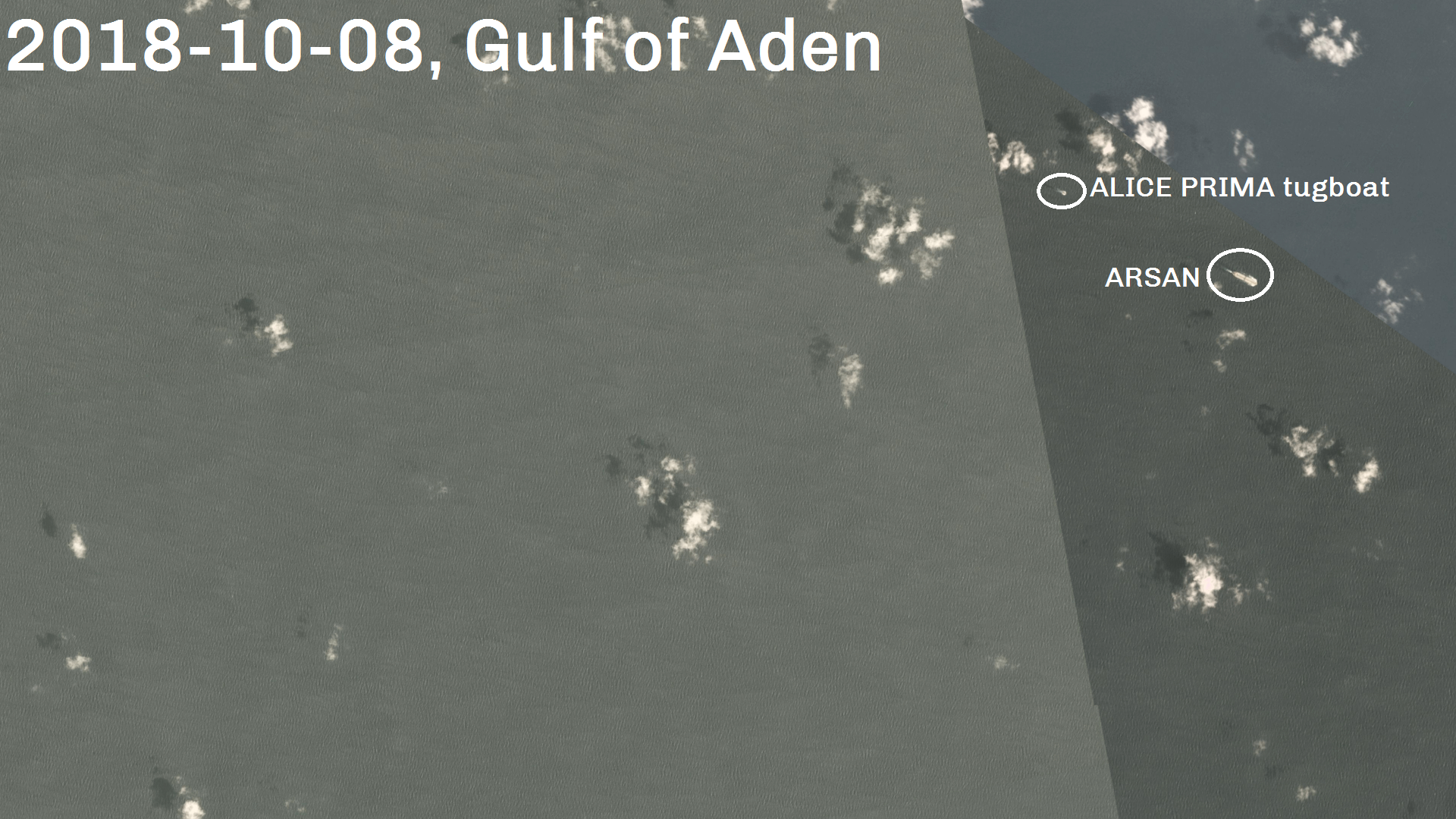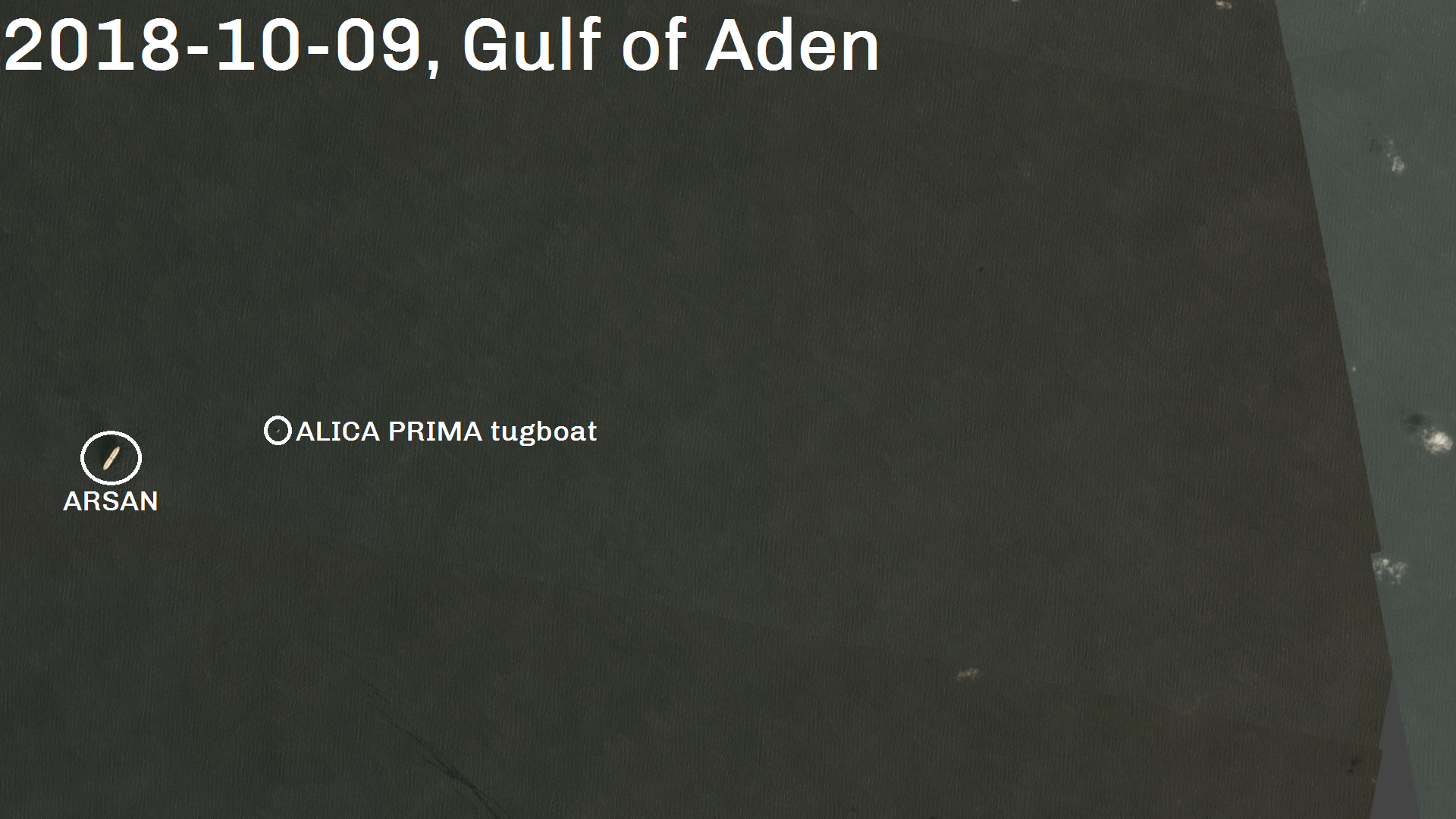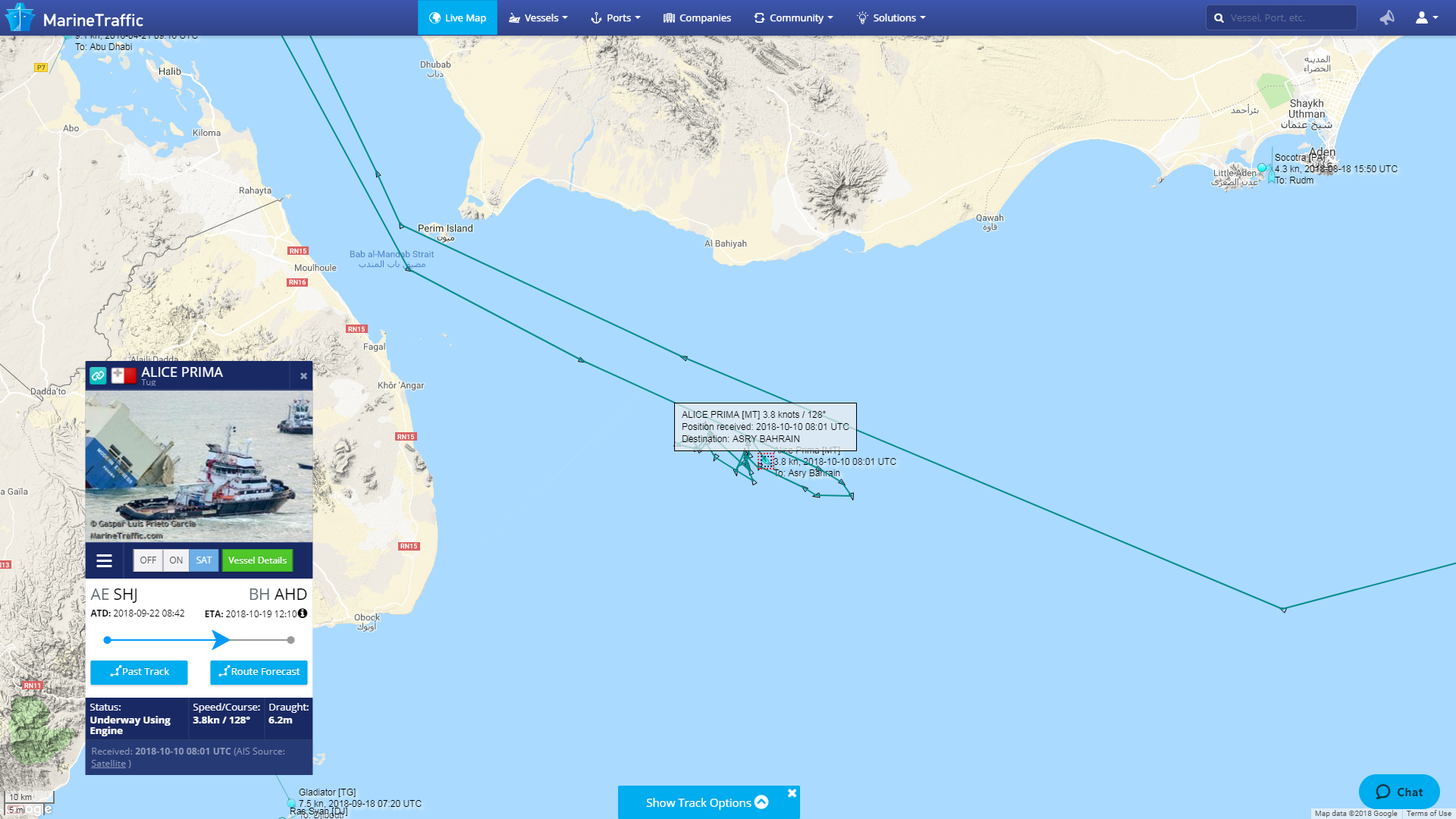 All satellite photos captured by Planet Labs with maritime data from MarineTraffic.