Still a bit too soon to call it, but it seems that a 1 million barrel crude oil Suezmax tanker belonging to the NITC (National Iranian Tanker Company) did a u-turn before entering Singapore's territorial waters today. Reasons are still unknown, but it would be a bit surprising if it was related to the unilateral US sanctions because the departure took place ahead of the sanctions. Singapore was listed as destination, a country which doesn't have a waiver. In any case, we'll keep watch and let you know. Our best guess is that she'll wait in the Strait of Malacca. The tanker's name is SOL.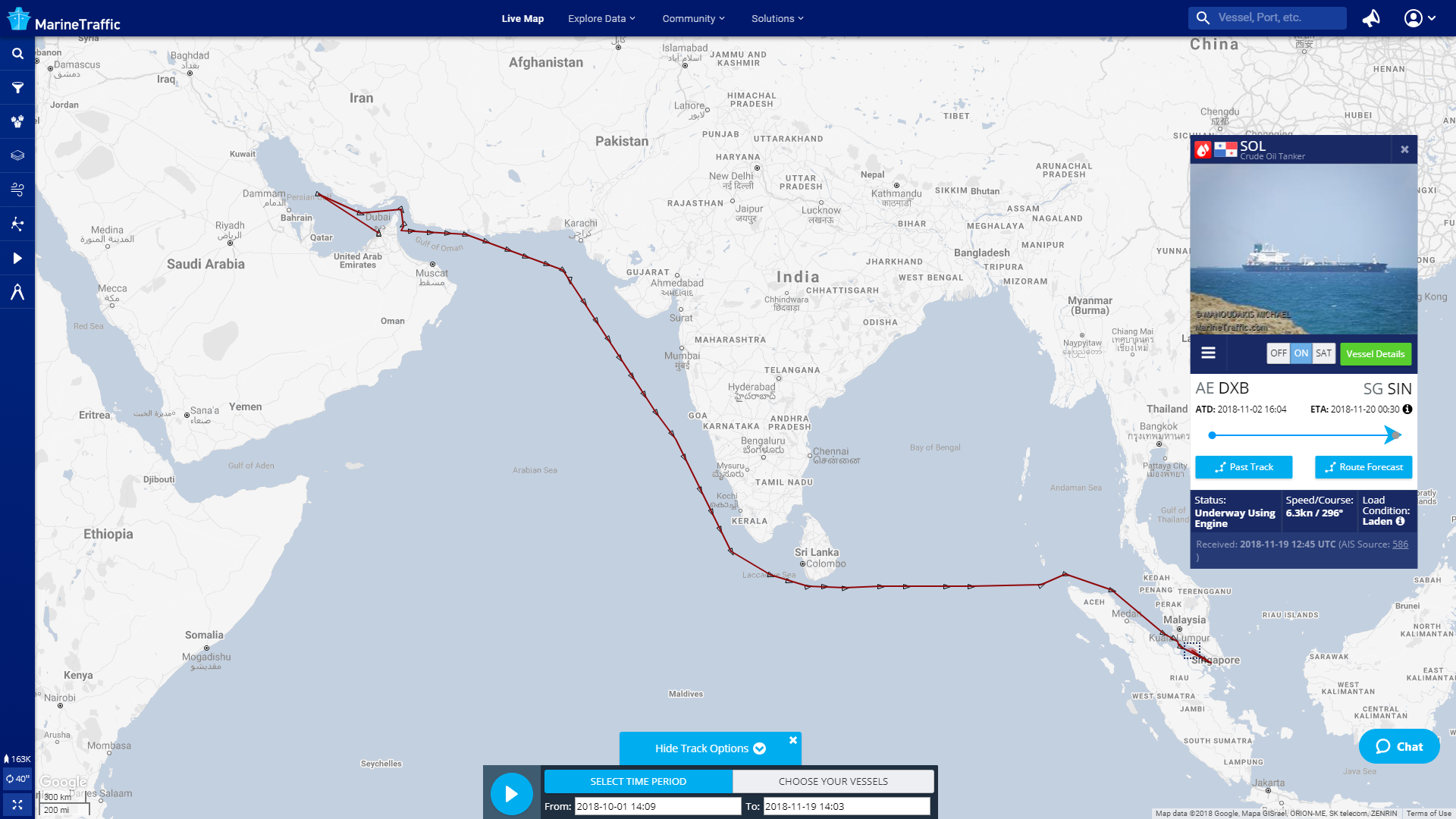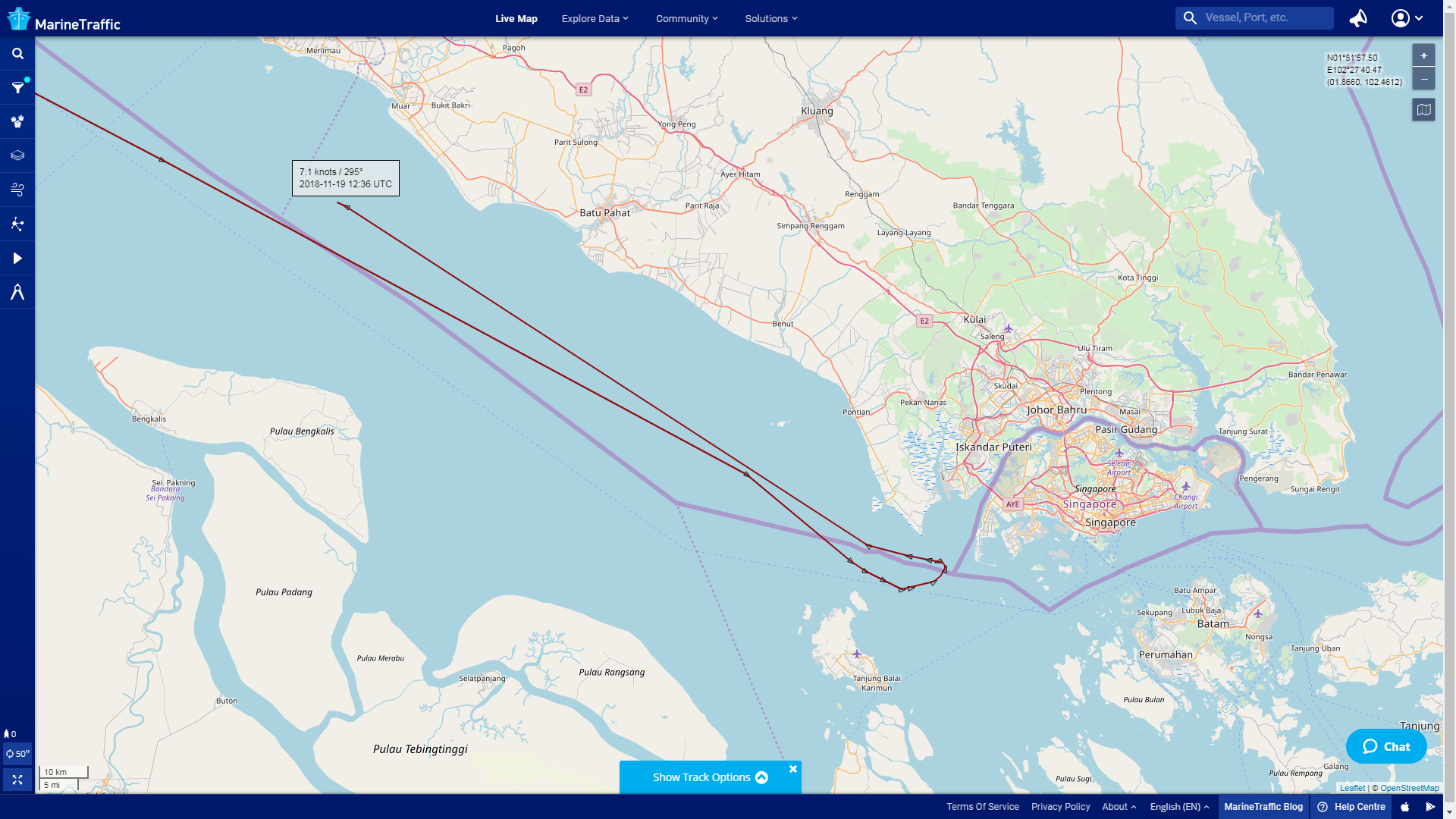 UPDATE 2018-11-20:
We now have a new destination, and it is Shuidong, China. ETA calculation shows it's 8 days away. When we look closer at Shuidong, we can see it's split into two sections. One is SINOPEC's Maoming refinery (built in 1955, and has a processing capability of 270,000 barrels per day) and the other is the storage tank farm, located a very distant 26km away (by air, that is), featuring a storage capacity of nearly 17 million barrels across 29 storage tanks according to our recent measurements.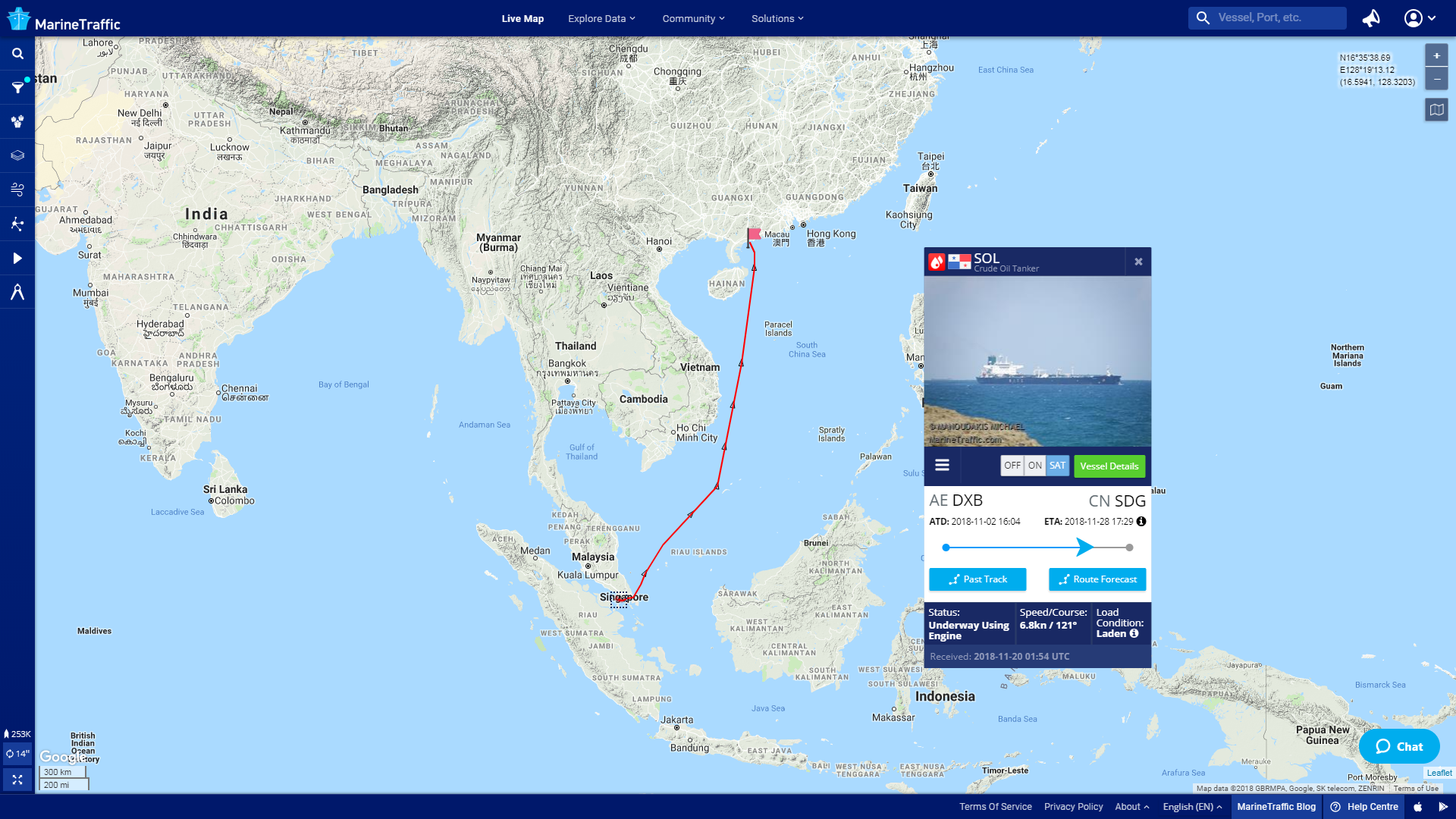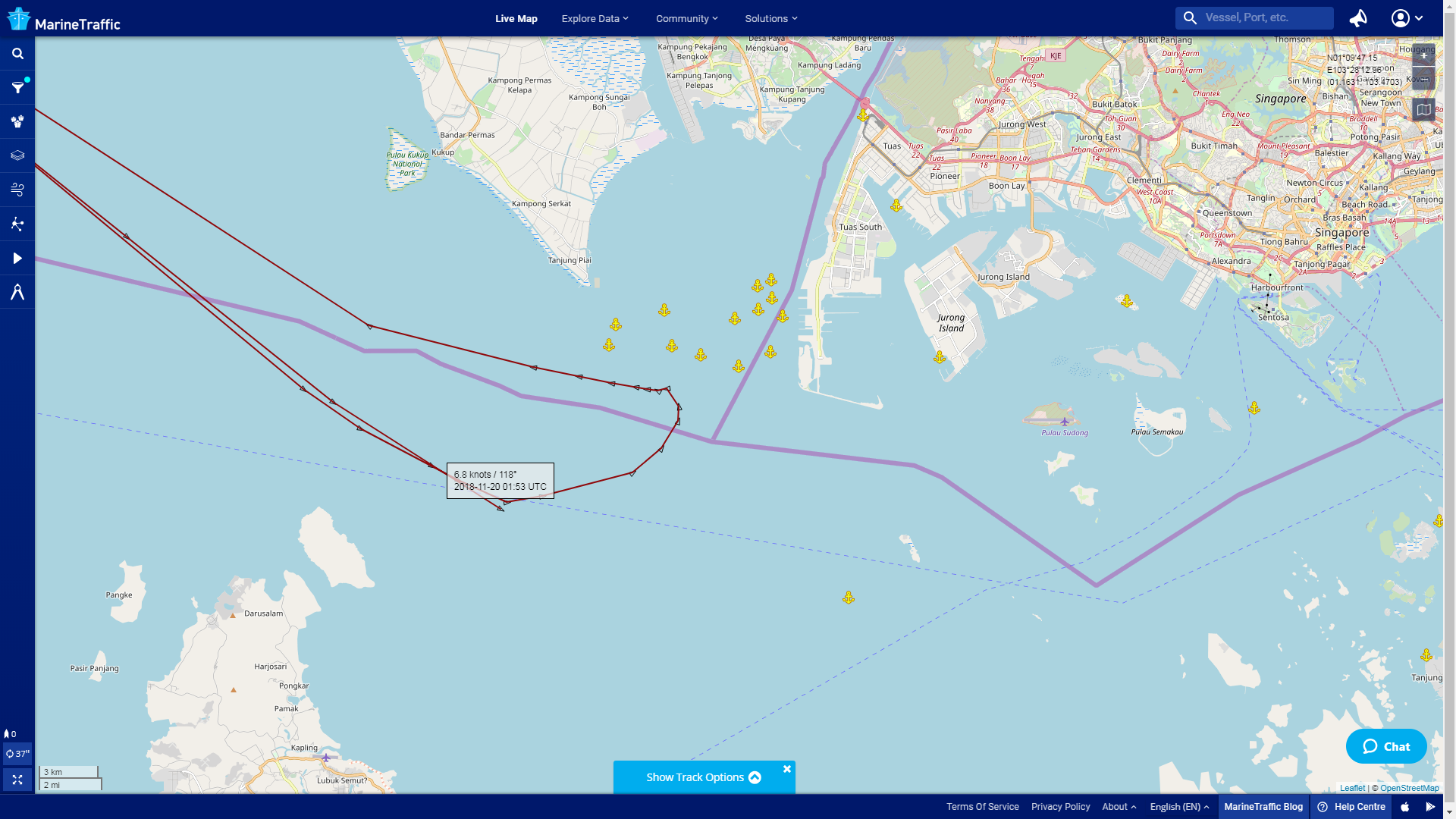 The unfortunate thing however, is that SOL switched off her AIS transponder this morning at 01:53 UTC, and it seems that she took the lane within Indonesia's waters instead of those in Singapore. The question is if Indonesia enforces the use of AIS to the same degree as Singapore. Historical AIS data shows an equivalent amount of busy traffic in Indonesia's waters, and the red arrows show VLCC's (which have a deeper draft level than a Suezmax) currently navigating these waters.