If you recall our US August Crude Oil Exports Report, we mentioned that there weren't any direct shipments going to China - most likely on account of the ongoing trade "war/talks". Of all the tankers that departed for Singapore during the month, only one of them has just (now) altered its destination to Zhoushan, China while sailing in the Indian Ocean.
On board the CAP LEON are 1,132,440 barrels of crude oil which were picked up in the GOLA (Galveston Offshore Lightering Area) via ship-to-ship transfer.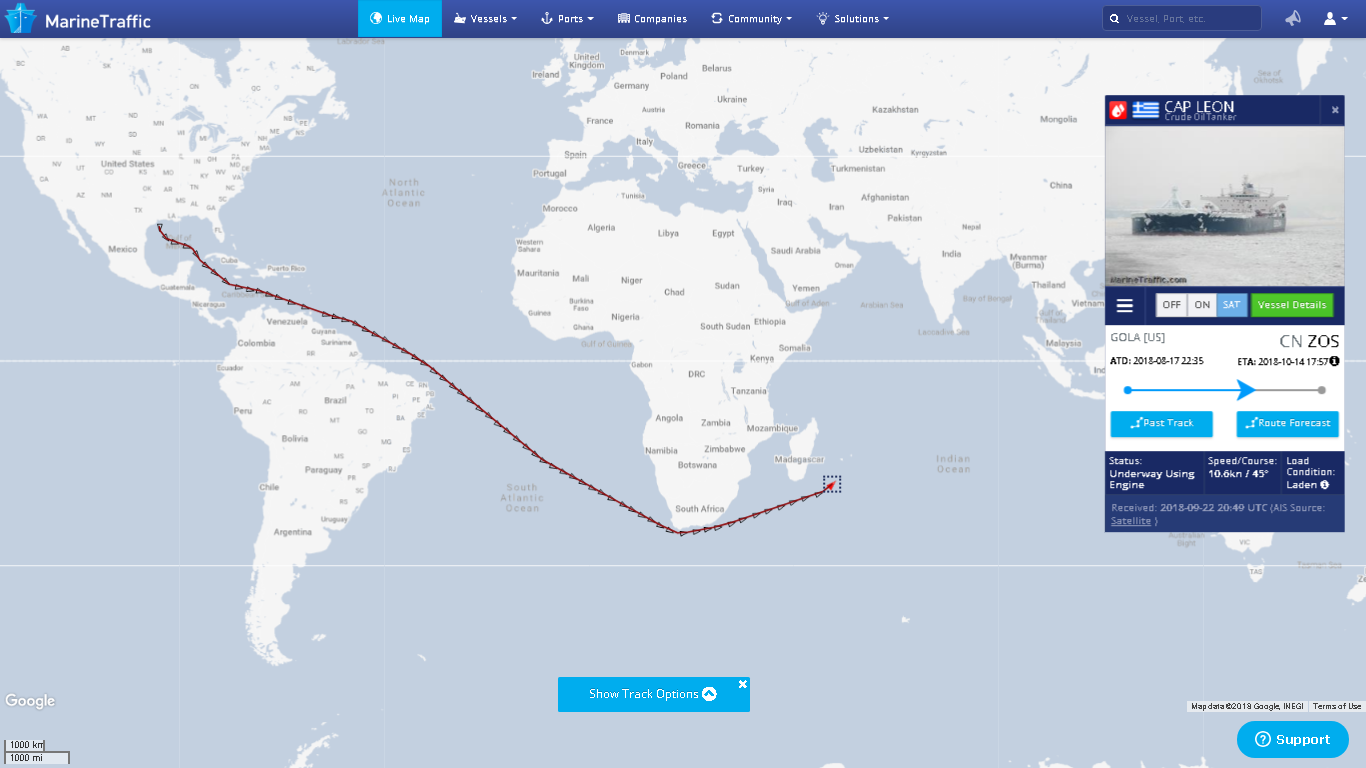 UPDATE: CAP LEON arrived in Qingdao, China on October 22nd, 2018 and began discharging the oil at the refinery. Below is a satellite photo captured two days after arrival.