And there we have it, the ATLANTIC DAWN is an Aframax tanker, capable of carrying around 750K barrels of crude oil (depending on grade), is signaling that she is off to the offshore "port" of Soroosh, which is actually an FPSO vessel called KHALIJ E FARS. This FPSO vessel pumps oil from beneath the seabed and then transfers it by hose to another tanker. Soroosh is the source of Iran's heavy sour crude (API 18.9) and is priced $11 less than the going Brent rate.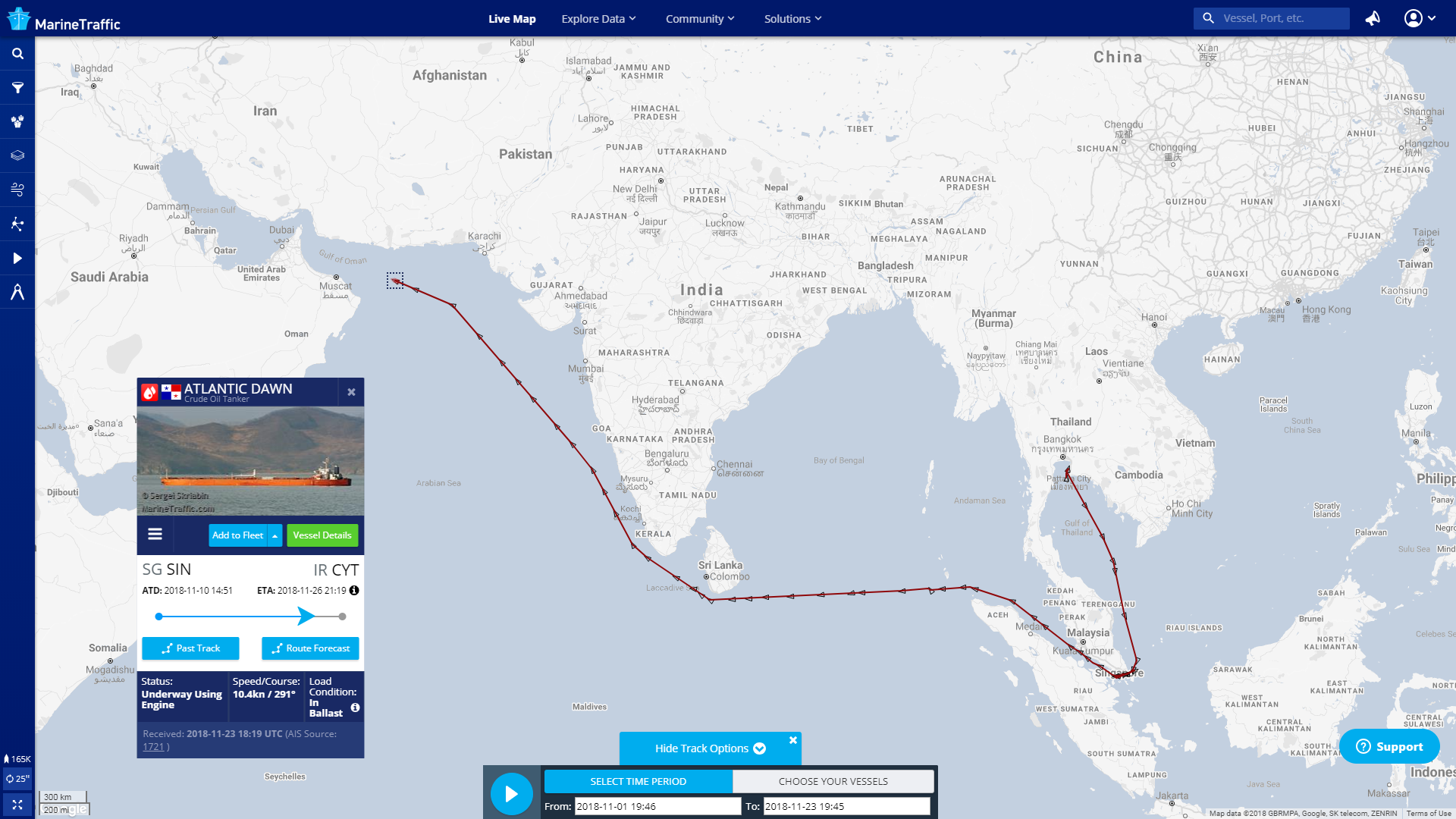 ATLANTIC DAWN is due to arrive at Soroosh on November 26th, and we'll make sure to keep an eye out on her, and see which country she'll actually end up traveling to with that oil. In the meantime, enjoy a satellite photo captured by Planet Labs of the last time a tanker went to pick up oil at Soroosh. Here's a VLCC (2 million barrel capable supertanker) which paid a visit last month, October 2018.
UPDATE 2018-11-24: A 2nd crude oil tanker is now broadcasting Soroosh, Iran as its destination. ETA is December 12th and she is inbound from Anegasaki, Japan. This Aframax's name is EAGLE LE HAVRE, and she waves the French flag.