The SUMED (Suez-Mediterranean) pipeline runs from Egypt's Red Sea port of Ain Sokhna to its Mediterranean Sea port of Sidi Kerir. The reason it exists is because it helps supertankers offload part of their oil cargo as they attempt to traverse the slightly shallower Suez Canal as tankers weigh down in the water when loaded with oil. The typically broadest difference in height is around 13 meters.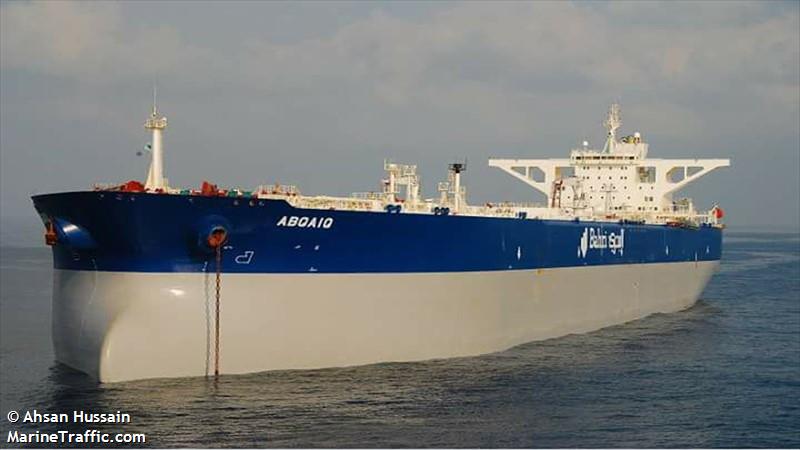 Saudi VLCC supertanker (ABQAIQ) pictured above is empty of oil cargo. She floats higher above sea level.

ABQAIQ's draft level is submerged, indicating that she's full of oil cargo.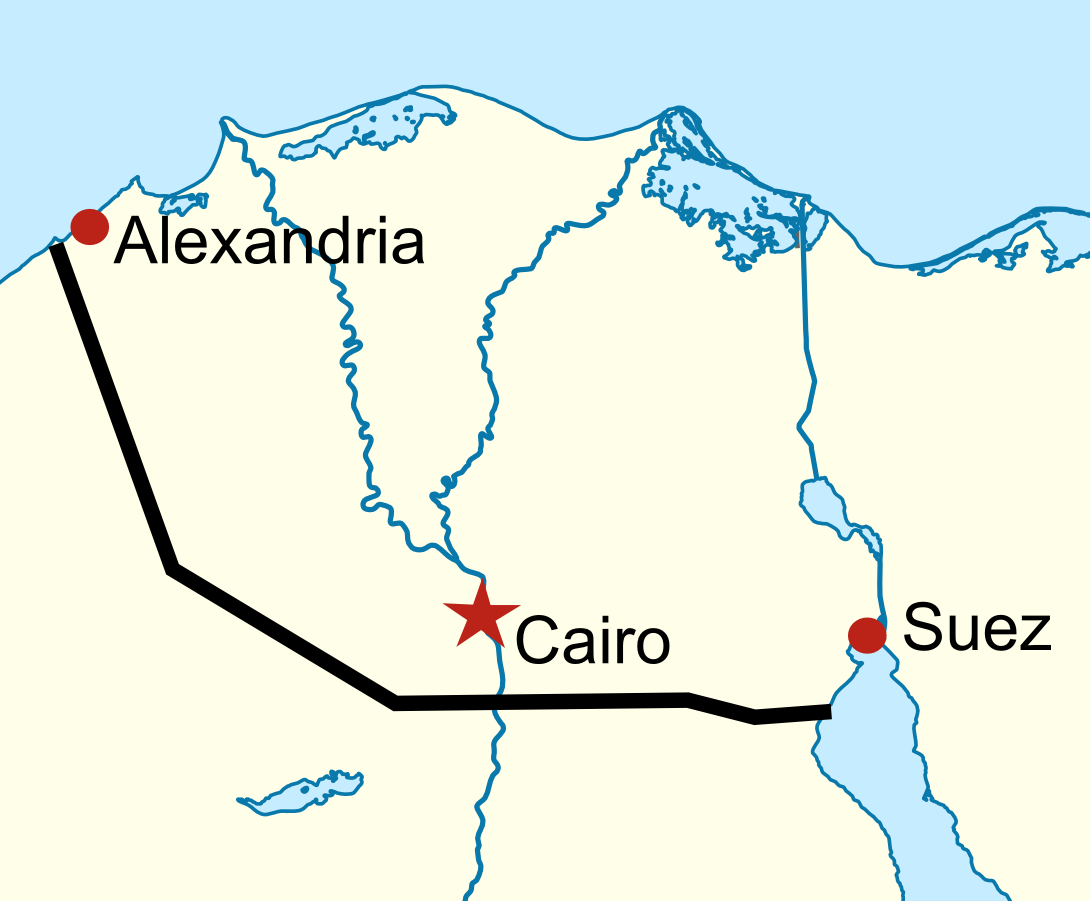 The SUMED pipeline typically transfers around 1.6 million barrels per day from the Red Sea to the Mediterranean, serving tankers heading for destinations such as Europe and North America.
In addition to the pipeline, there's also storage tank farms on both ends. These storage tanks act as a buffer so that there's never a long queue of tankers waiting in case of a shortage. Saudi Arabia is the largest mover of oil to the Red Sea port of Ain Sokhna, and part of it gets pushed to Sidi Kerir so that it's fairly even on both ends. If we look at the latest incident which took place last week off the coast of Yemen involving the purported attacks on Saudi tankers, then you should be aware that much of that oil was heading to the SUMED.
OK, so let's have a look at the storage situation at the tank farms on both ends of the pipeline. We compared two images offering best visibility (no clouds) and dates prior. We went with the last 10 days or so in July.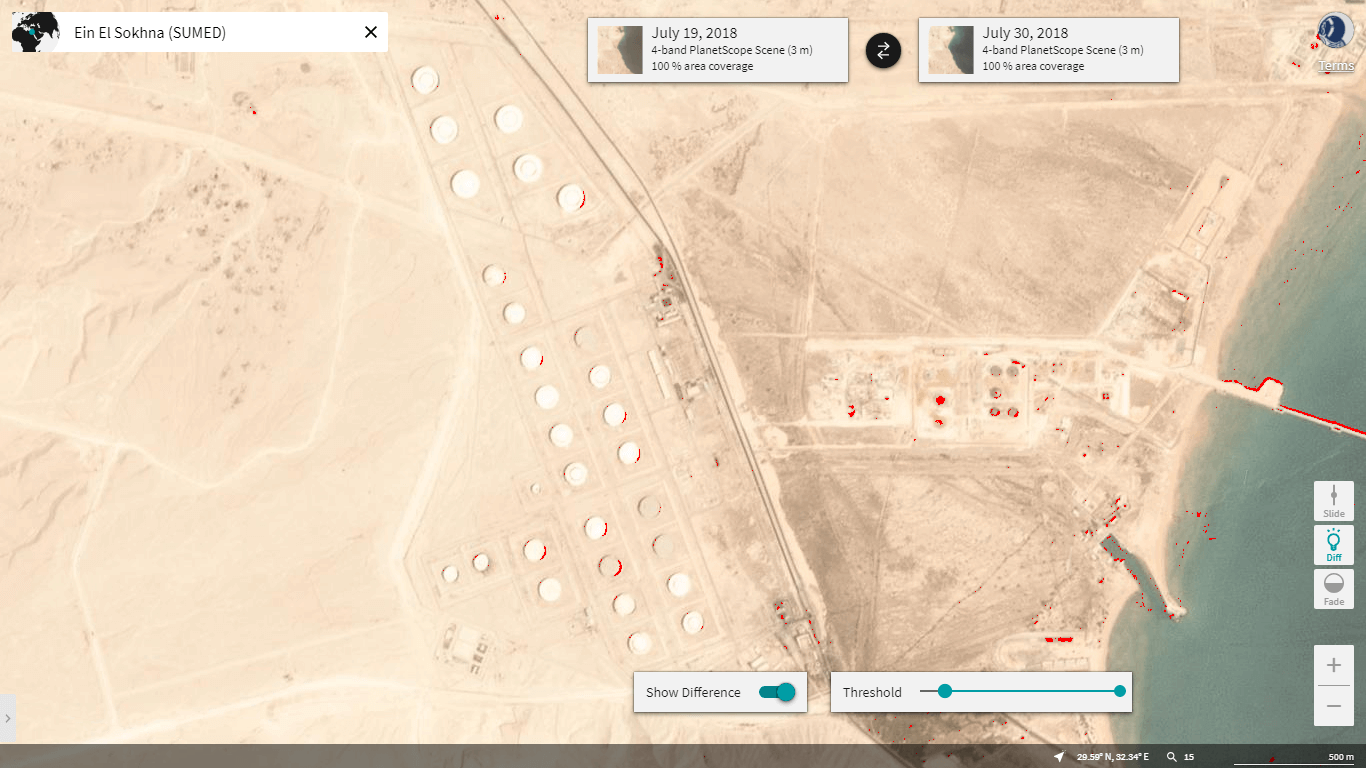 The tank farm in Ain Sokhna (Red Sea) has a storage capacity of 18.5 million barrels. The areas shaded in red within the white storage tanks show a decrease in oil content as fewer tankers have arrived within the 11 day period used in this photo comparison. This is where those Saudi tankers were due to go; coming in from the east coast of Saudi Arabia.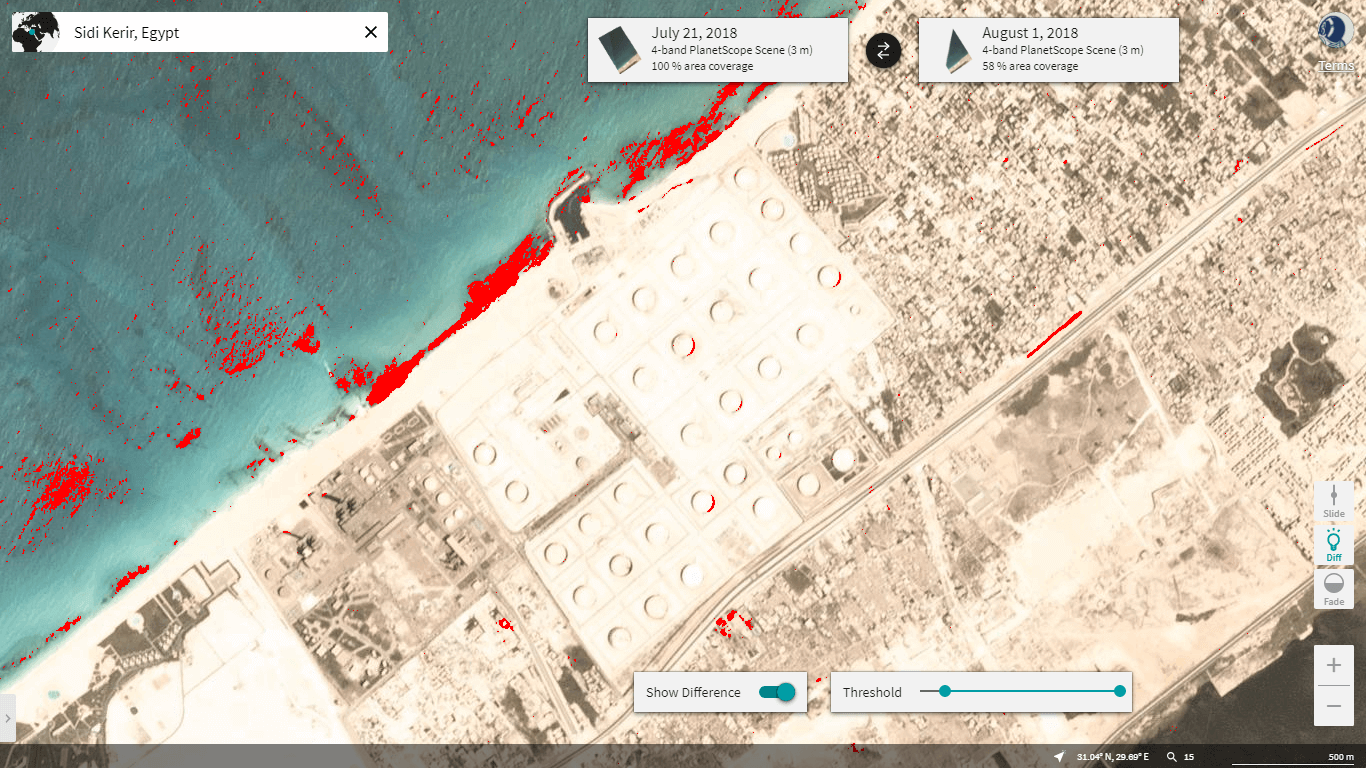 And if you look at the Mediterranean Sea oil terminal in Sidi Kerir, we see the same thing there; a decrease in storage at the 20.7 million barrel tank farm.
Fortunately, there's still plenty of storage at hand, but there's also Saudi tankers coming in from their Red Sea ports. In addition to which, tankers from other countries which use this infrastructure haven't been targeted by attacks near the Bab Al-Mandeb strait.
Satellite images are sourced from Planet Labs.