On November 30th, 2018, the National Oil Company (NOC) of Libya issued a press release about port closures in the Mediterranean due to bad weather (while wind speed was only 5 knots an hour vs 15 in the busy Suez Canal), however exports have actually risen to 1,176,050 barrels per day during the first nine days of December, setting a new recent record. Exports, yes. NOC reported that its key ports were closed, but the following two days showed five departures of oil from a couple of the ports they mentioned.
If we now conservatively assume refinery runs are at 75% and no extra crude oil has gone into storage, then that places oil production at 1.461 million barrels per day. This means Libya is at a 5 year peak!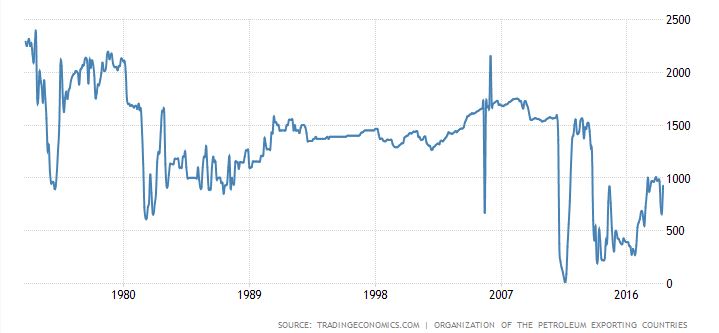 Source: Trading Economics
On December 8th, 9th and 10th came out a series of presses releases again by the NOC saying that Libya's largest oil field, Sharara, was under threat of a shutdown by the guards themselves due to lack of local development within the area; a grievance brought forth by tribesmen calling themselves the Fezzan Anger Movement. A press release published the day prior to the events has the Chairman of the NOC calling for a 67% salary increase for oil workers in the country as part of the 2019 budget. And although some oil pumps are reported to be switched off, production is still flowing.
In the animation below, we see that staff at Sharara have knocked down a row of trees next to the storage tanks during mid-October and have dug a perimeter to (most likely) fortify the field. Satellite imagery was captured by Planet Labs
If we look at NASA's flare imagery, we can see that the field was operational on December 9th, but not in the early hours of today, December 10th. So, it seems that production might be down quite a lot as a result. We'll keep close watch on this and keep you updated.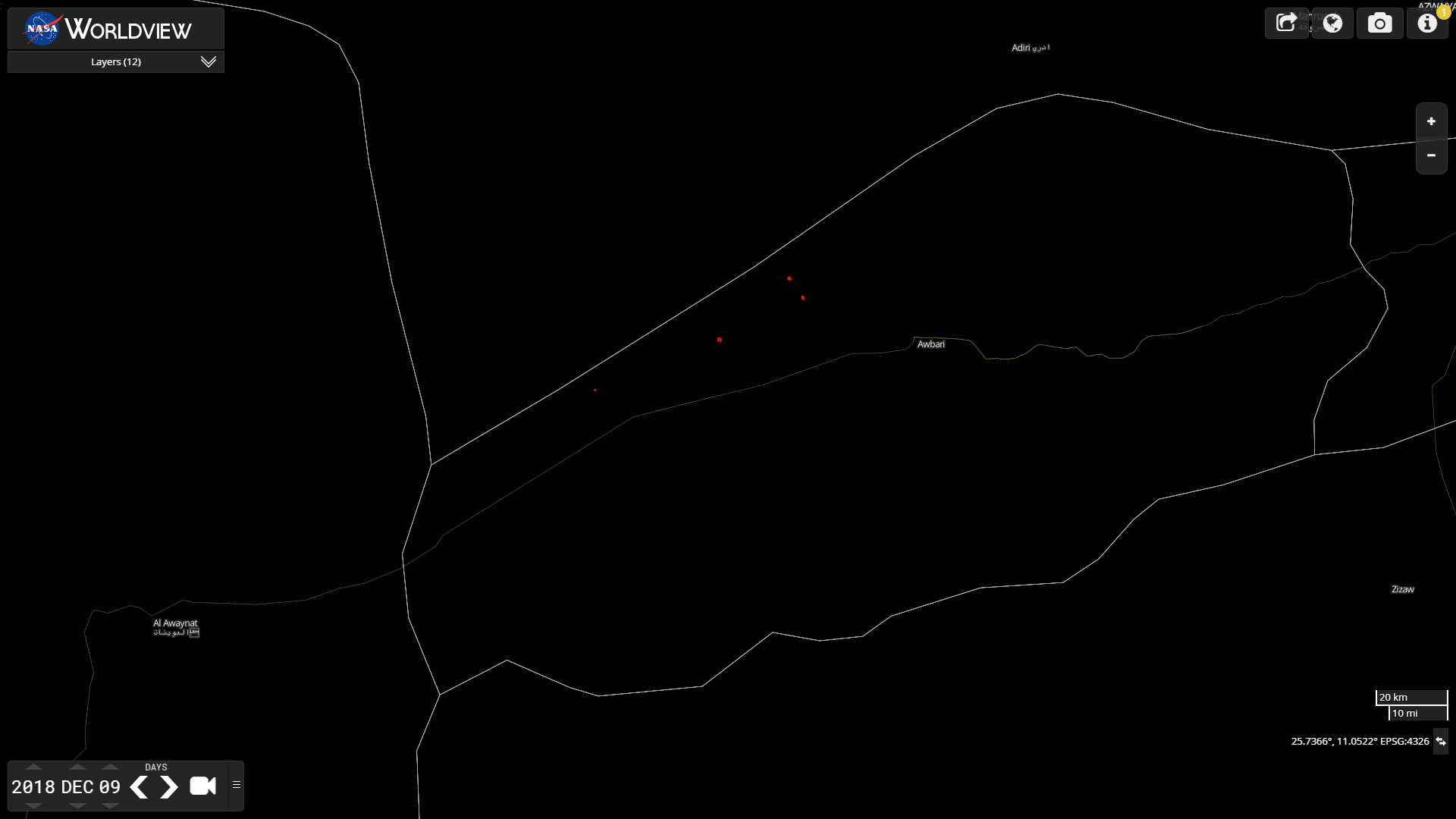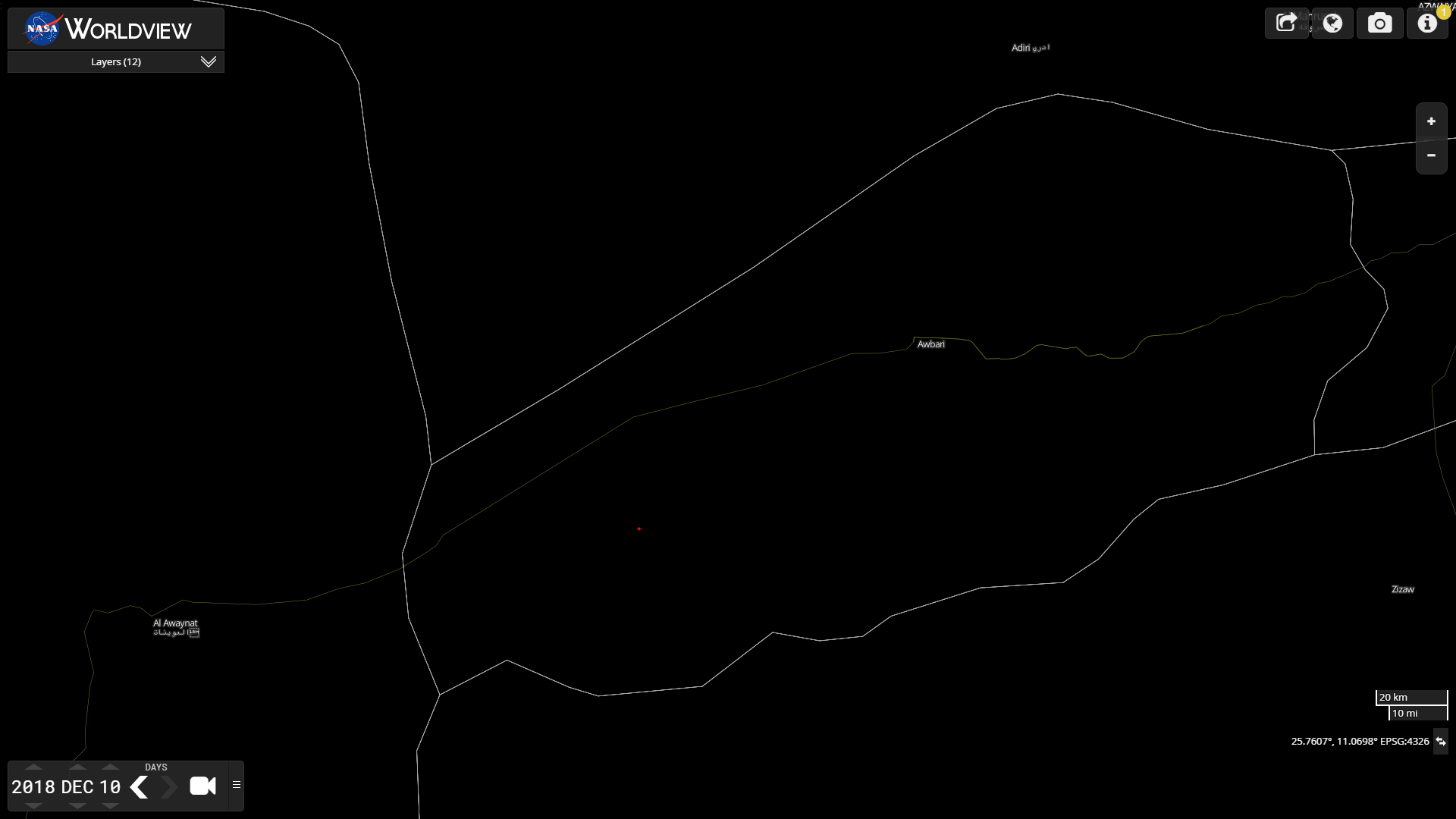 UPDATE 2018-12-14
We see that production is still offline in the Sharara area.