It's been several months since US crude oil has been shipped directly to China on account of the ongoing trade talks/war. With that said, we did spot a tanker back in September which had changed its destination from Singapore to China. However, we have now identified three candidate VLCC supertankers (2 million barrels each) which are en route to the US from China to pick up oil. They are the GENER8 PERSEUS, DIA and GENER8 NAUTILUS.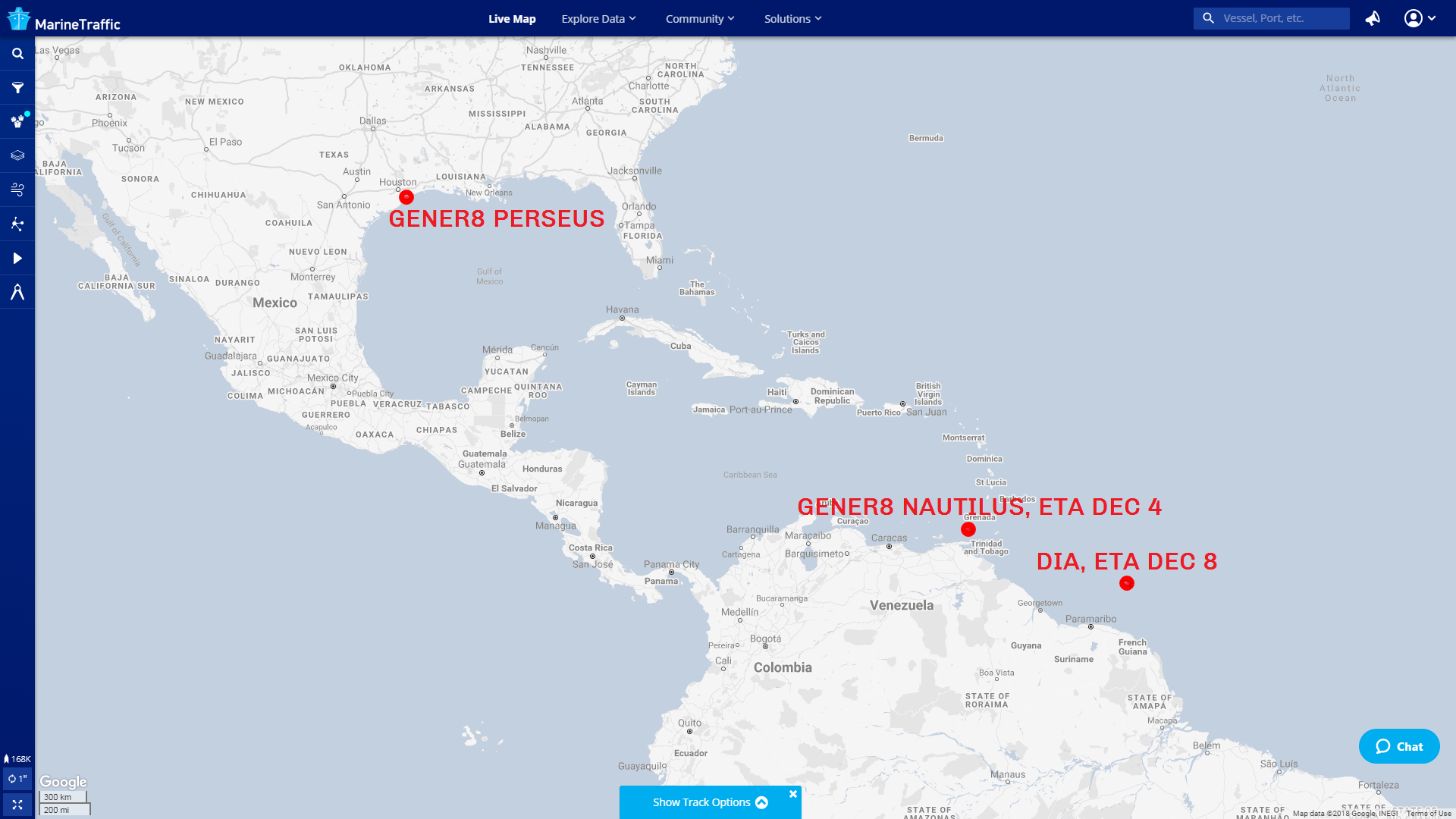 The insanely remarkable thing is that GENER8 PERSEUS is a VLCC supertanker which is loading oil WITHIN the Galveston Bay at Texas City, just south of Houston. It's remarkable because this VLCC submerges its hull 21 meters below the water surface when fully laden with 2 million barrels. We've seen partial loadings at Texas City before, which is where this tanker is currently situated. They will likely want to reach close to the permittable max depth of 45 feet (13.7 meters), which should yield ~900,000 barrels. Afterwards, the tanker will most likely sail back out and receive additional cargos from other sources via STS (Ship-to-Ship) transfer from other ports.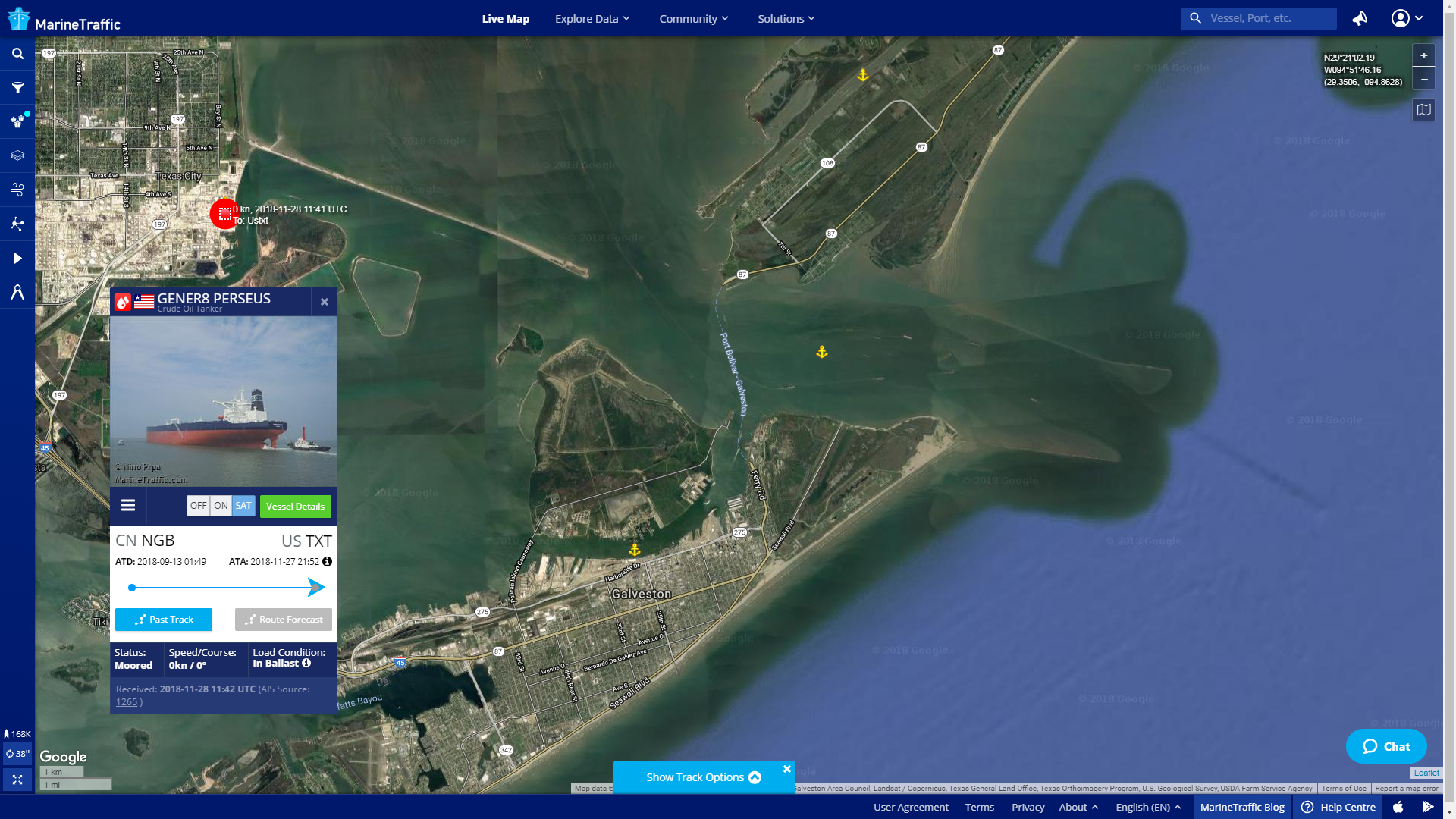 Then there are the other two tankers, both going to GOLA (Galveston Offshore Lightering Area), meaning that they'll receive their oil solely by STS.
Now, one of the more interesting observations about all this is when these tankers were dispatched. Here's a graph which says a lot. Based on what it's showing, China might be in a bit of a rush to load up on light, sweet shale oil and they didn't take price into regard as they departed right before/at peak level for the year. Now that the price has dropped by 30% since peak, will we be seeing more tankers departing China for the US? Quite likely, so we'll be watching this space closely for new updates.