Here's an update of what's happening with Iranian oil in the east Mediterranean region.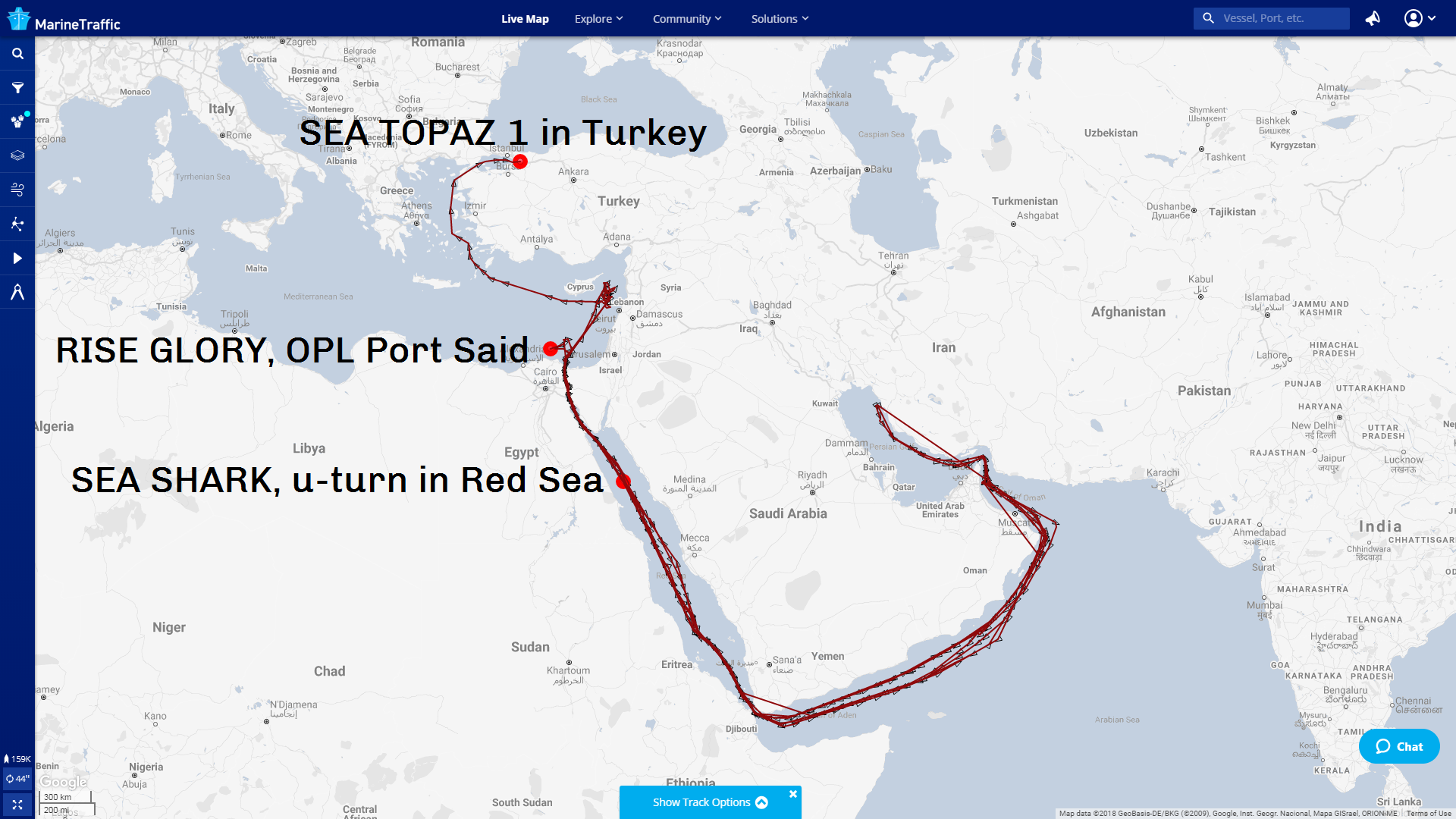 The tanker up top is the SEA TOPAZ 1. She's a UAE-managed vessel, carrying 730,471 barrels that were picked up in clandestine manner out of Iran on October 12th. It is not usual for foreign-owned ships to resort to the tactics the NITC (National Iranian Tanker Company) uses, especially pre-sanctions deadline. SEA TOPAZ 1 is currently (and finally!) at the Tüpraş İzmit refinery in Turkey, after having drifted between Lebanon and Cyprus for the entire month of November. It will be very odd if Turkey doesn't acknowledge yesterday's arrival as an import from Iran in their coming import report as Turkey has been granted a waiver by the US to import up to 129,000 barrels per day.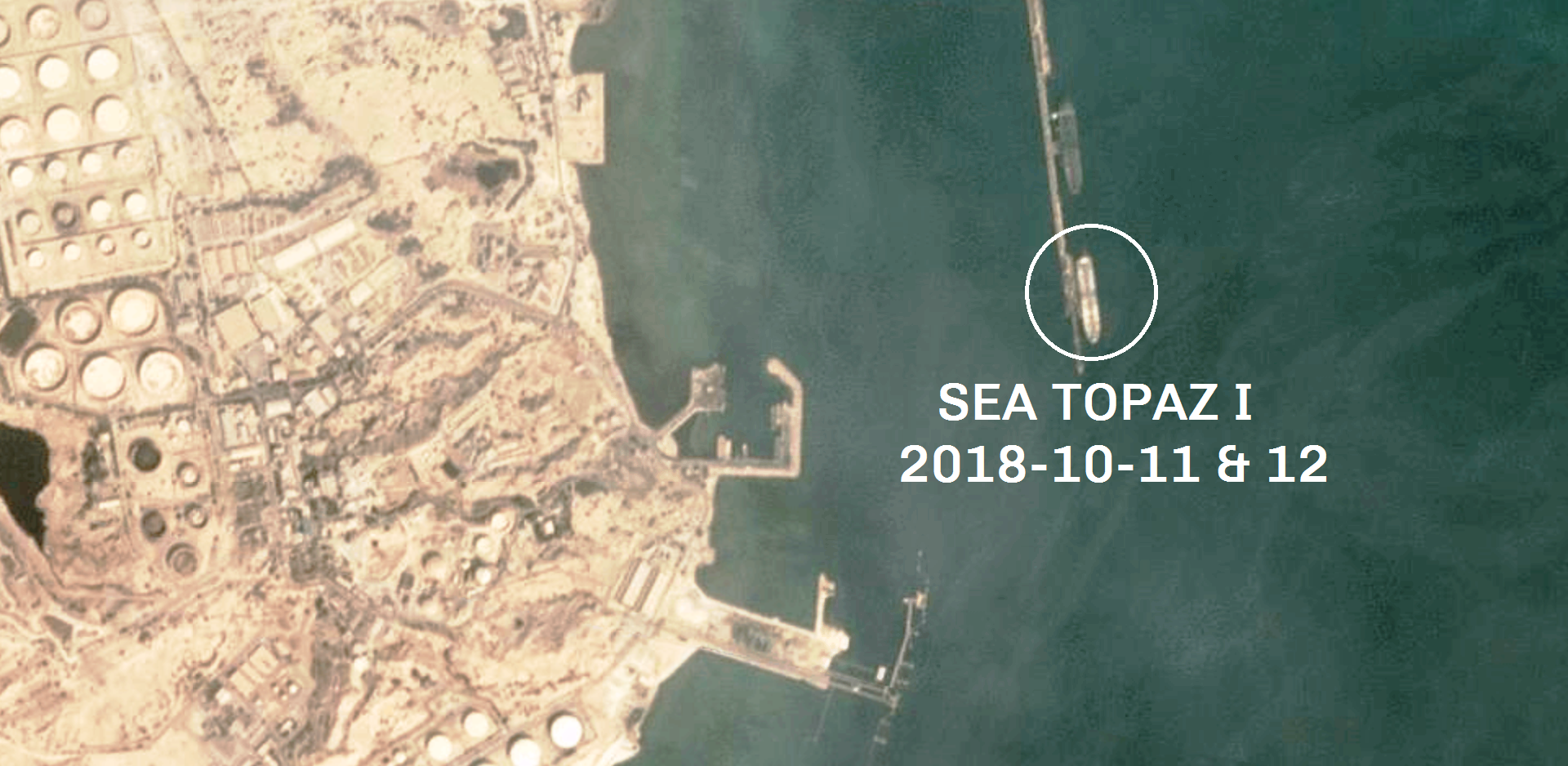 Then we have the RISE GLORY. This vessel typically shuttles back and forth between Iran and Baniyas, Syria. We concluded in our latest Syria import report that this wasn't the vessel that was spotted there. And sure enough, she is not sailing back to Iran empty of cargo. The tanker is floating adrift off the port limits of Port Said, Egypt. She too is an October export, carrying 878,278 barrels of crude oil. The crew switched off her AIS transponder three days ago, on December 8th, 2018 and she is showing "WAITING FOR ORDER" as destination.
Finally, we have the SEA SHARK. This vessel is well known for its single purpose of shuttling oil from Iran to Syria on a monthly or bi-monthly basis. What's odd this time is that she only got as far as the southern anchorage of the Suez Canal before heading back south down the Red Sea. Was she rejected by the Suez Canal or did Tehran instruct them there's no point in proceeding if even the RISE GLORY can't deliver to Syria?