As part of our continued tracking efforts to learn where China's Bank of Kunlun has been delivering its Iranian oil cargo (that was picked up in May 2019), we have been keeping our eyes on an intermediary vessel that has been assisting in a couple of STS transfers between the Chinese-owned VLCC's.
We present you the SEINE. According to the International Maritime Organization (IMO), this 700,000 barrel capable Aframax tanker fell under the ownership of Seine Shipping Company in mid-May 2019, just two weeks after Iranian sanction waivers had expired. The company only owns one vessel, but the company itself operates under care of Tin Hau Shipping Ltd of Hong Kong. And to make things even more interesting, Tin Hau Shipping Ltd was incorporated on November 5th, 2018; which is the same day as the US sanction waivers took effect.
The SEINE did her first STS rendezvous with the PACIFIC ALFA on July 25th, 2019 in Indonesia's waters just outside Singapore's western maritime border. This VLCC sailed to Iran back in May 2019 to pick up 1.8 million barrels of crude via STS as soon as the US sanction waivers had expired. Although the PACIFIC ALFA (now called AFFLUENCE) kept her AIS transponder offline, we were able to visually identify her in the Planet Labs satellite photo captured on July 27th, 2019. Of the 1.82 million barrels aboard the PACIFIC ALFA/AFFLUENCE, approximately 625K barrels were transferred to the SEINE.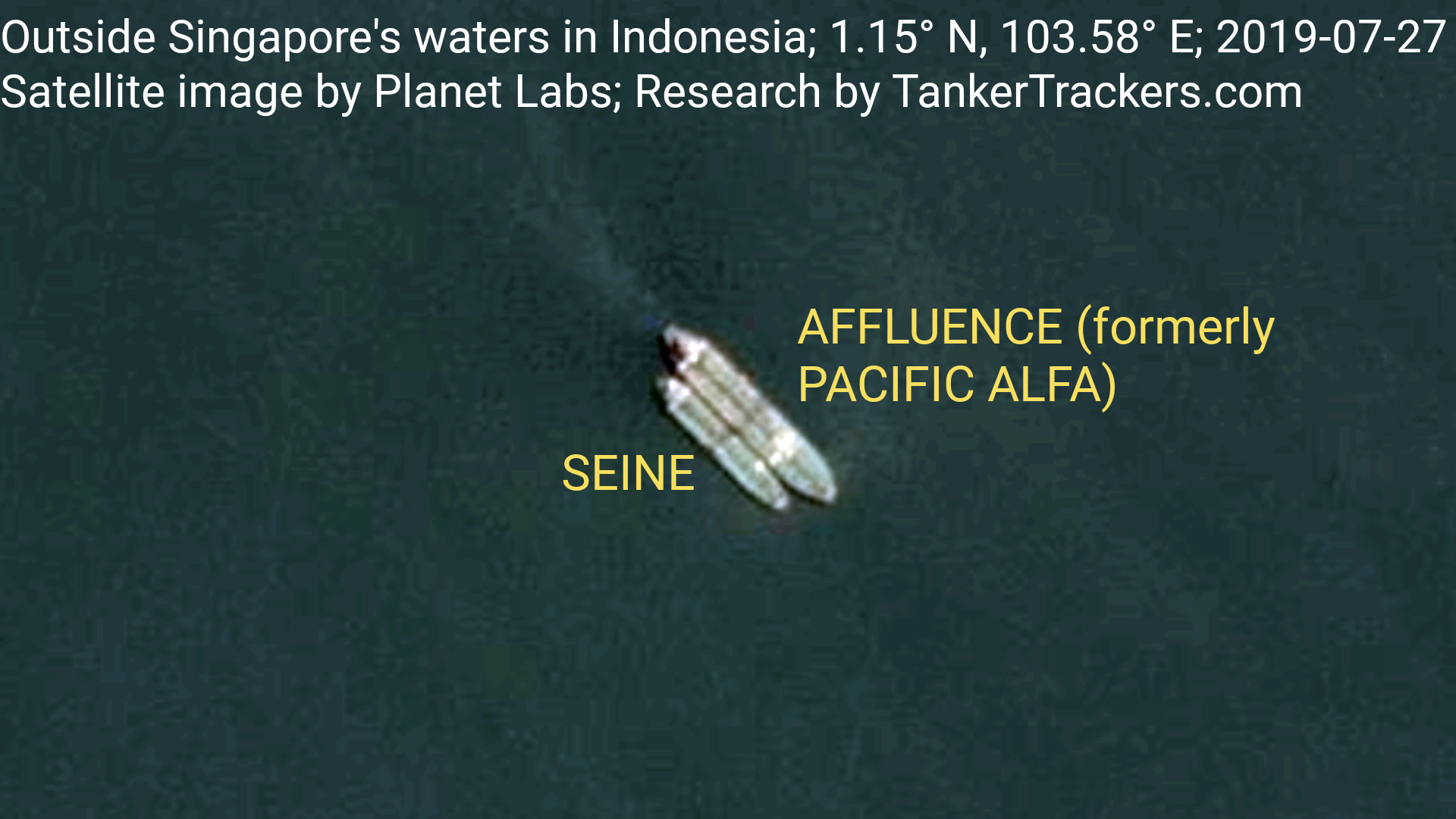 According to AIS data, the SEINE then continued slightly north into Malaysia's waters bordering Singapore's west coast and delivered that oil to an FSO (Floating Storage Offloading) VLCC called the CS BRILLIANCE. The owner of this ship is the China State Shipbuiding Corporation (CSSC); more specifically the Energy (oil) trading arm in Singapore. Here is their their corporate video from 2016.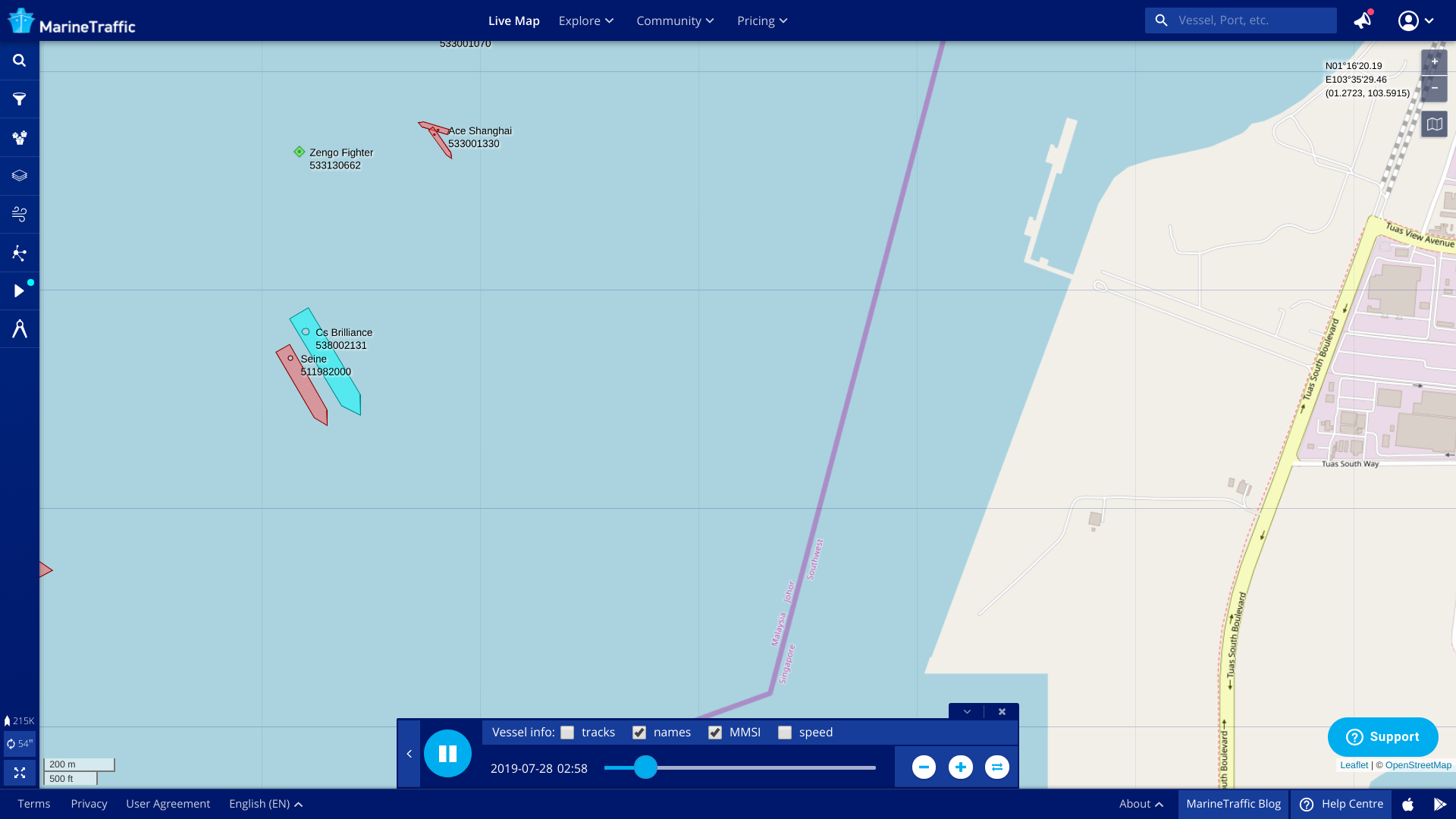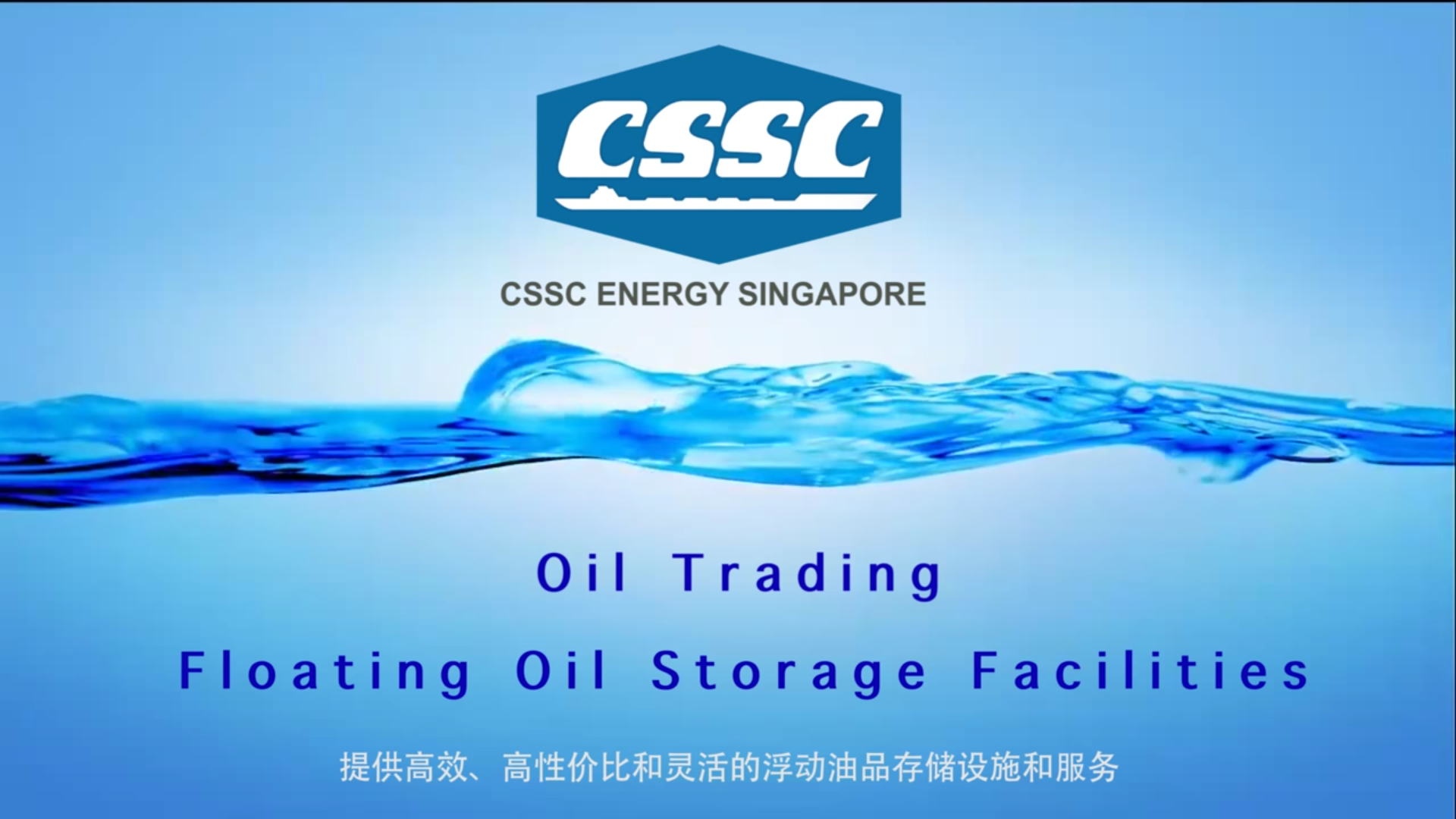 After the delivery run to CS BRILLIANCE was finalized, the SEINE then continued onto her second pickup of oil from the PACIFIC ALFA/AFFLUENCE. PA's AIS transponder was switched off during that session as well. This time, the SEINE received 696K barrels on August 4th and set sail for another FSO VLCC called the NEW GLOBAL, which is owned by another Hong Kong-registered company called Link Harvest Enterprise Ltd. This company was incorporated only a year ago on August 3rd, 2018 and, according to the IMO, the NEW GLOBAL fell under her ownership on November 19th, 2018; also around the time the Iran sanction waivers had initiated.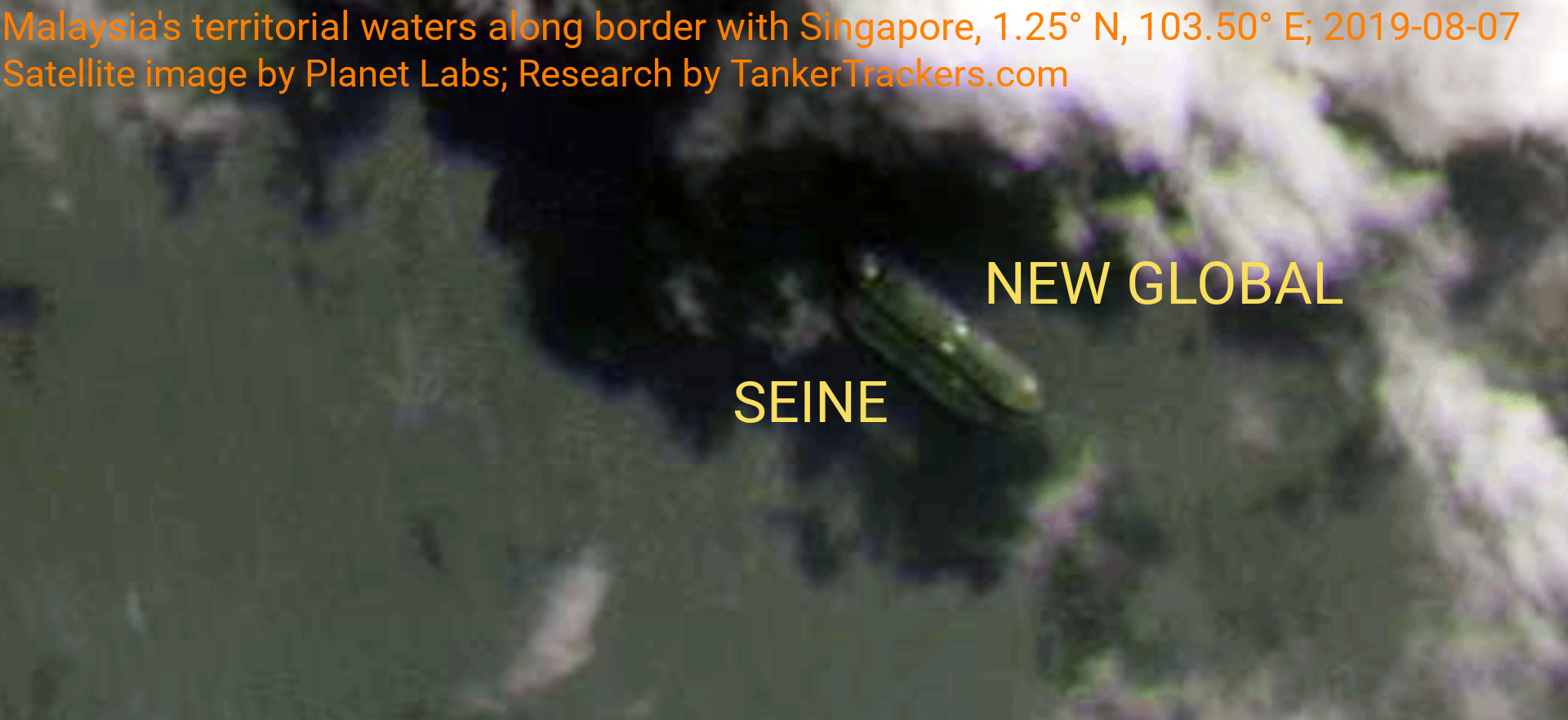 All in all, the SEINE is a fairly busy tanker acting as a bridge between Kunlun and other vessels serving China's interests in the region. As for the PACIFIC ALFA / AFFLUENCE, she still has approximately half a million barrels of oil aboard and is now sitting in the South China Sea, surrounded by sister ships belonging to the Bank of Kunlun.