We highlight the importance of the news section from our tracking of tanker departures from the KRG (Kurdistan Regional Government of northern Iraq) berth at the port of Ceyhan, Turkey.
The exports have increased, not just fractionally, but substantially! On average, we have counted 306,114 barrels per day depart between October 2017 and July 2018. When we check today's 17 day stats, the number is 453,038 bpd, which is a 48% boost. We figured that pipeline imports are up, so we had a look at the difference over a 4 day period, using the below 3 satellite images captured by Planet Labs.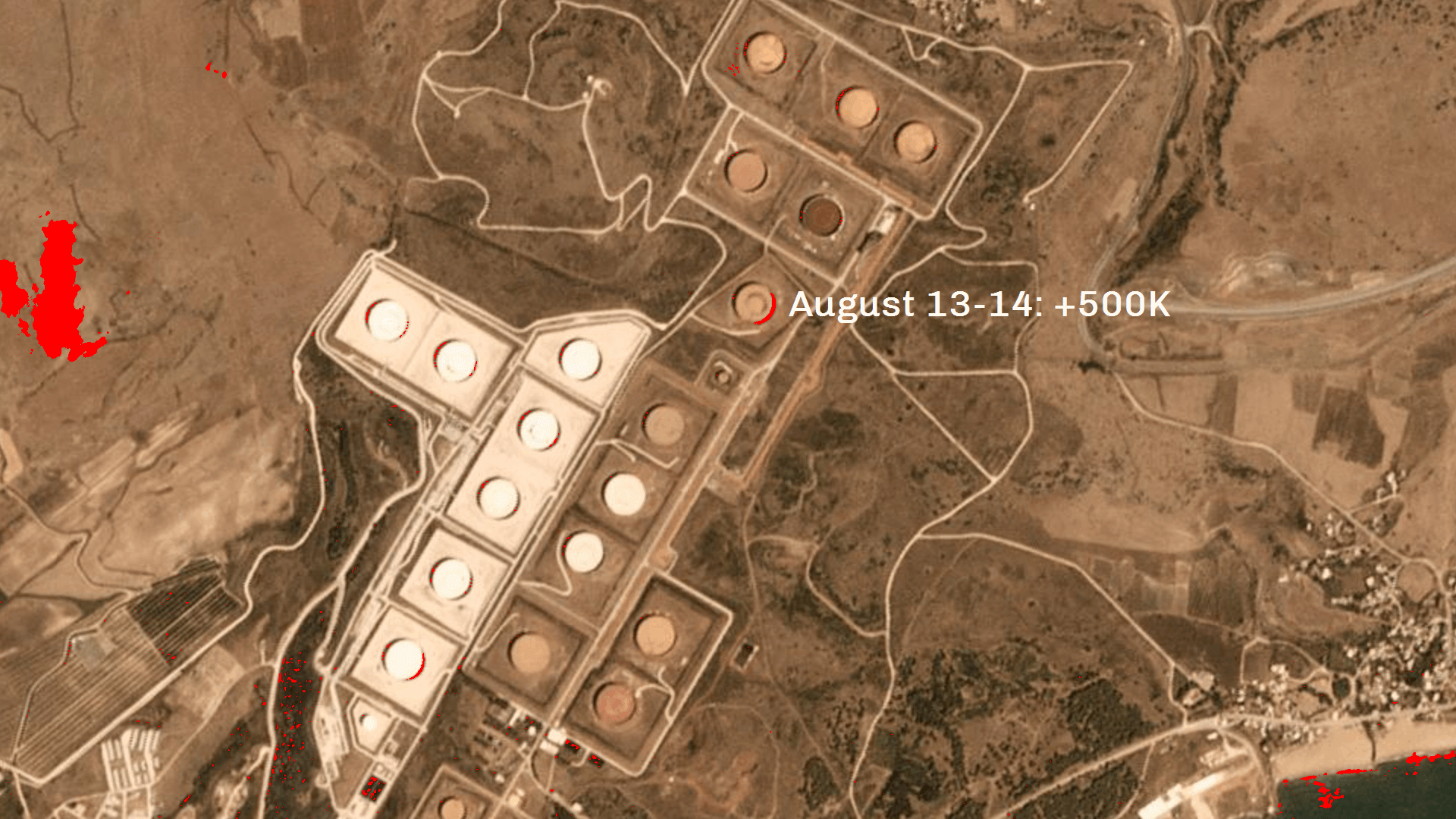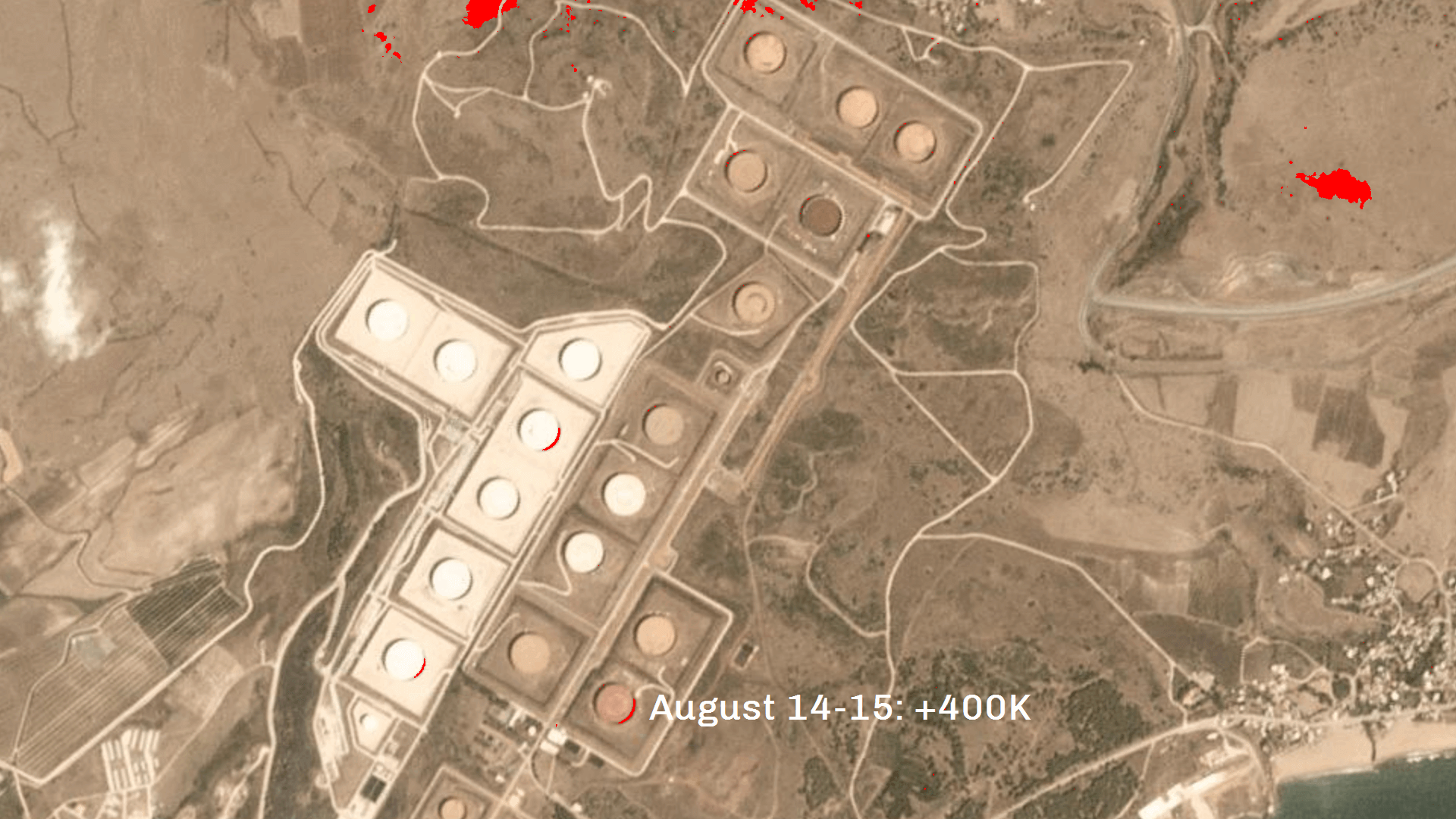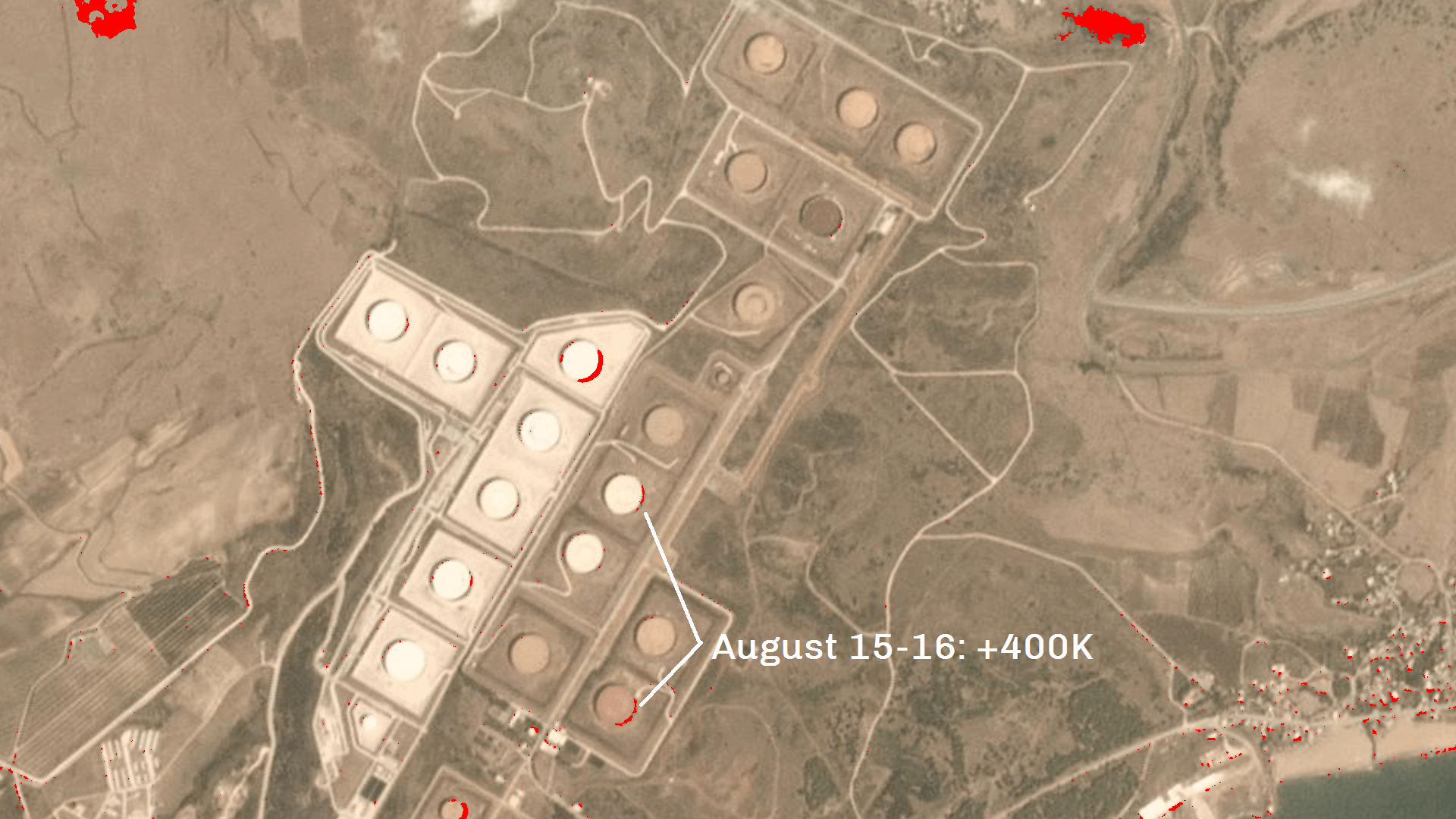 If we average out over just these three samples, the number lands pretty close at 433Kbpd. What we also would like to point out is that several departures out of Ceyhan are not disclosing the amount of cargo aboard because they want to keep them low profile ahead of clandestine deliveries, specifically to Israel. Those vessels tend to be the VALTAMED and her sister ship, the VALLESINA.
When we check the refinery in Erbil, (Kurdistan region of) northern Iraq, there we also see a tiny 24-hour build in storage. We do not believe that fuel demand has dropped as it is still summer and they need to generate a lot of electricity for cooling; so the only explanation right now is an increase in oil production.
Here are the links to a couple of news articles in relation to the matter: