Last week, we published our observations of what was going on in Libya concerning the security issue in the country's top producing field, Sharara. We observed that flaring had ceased at the field and production went offline. This is just one field, and Libya has many on the other side of the country, particularly in the oil crescent region near the Mediterranean Sea. What we didn't expect though, was that exports across the entire country would have halted between final departure on Saturday, December 15th and Wednesday the 19th.
Last night we received confirmation of two departures, but only one of them is showing that it's laden with oil, and that would be the TELLEVIKEN, carrying 517,759 barrels from Es Sidr. This brings Libya's daily export average (over 19 days) back down to 892,790 barrels per day. If you recall, during the first 14 days, we had a daily average of 1,174,661 vs 876,804 for the entire month of November. It seems that Libya's million barrels a day in exports are jinxed by political instability.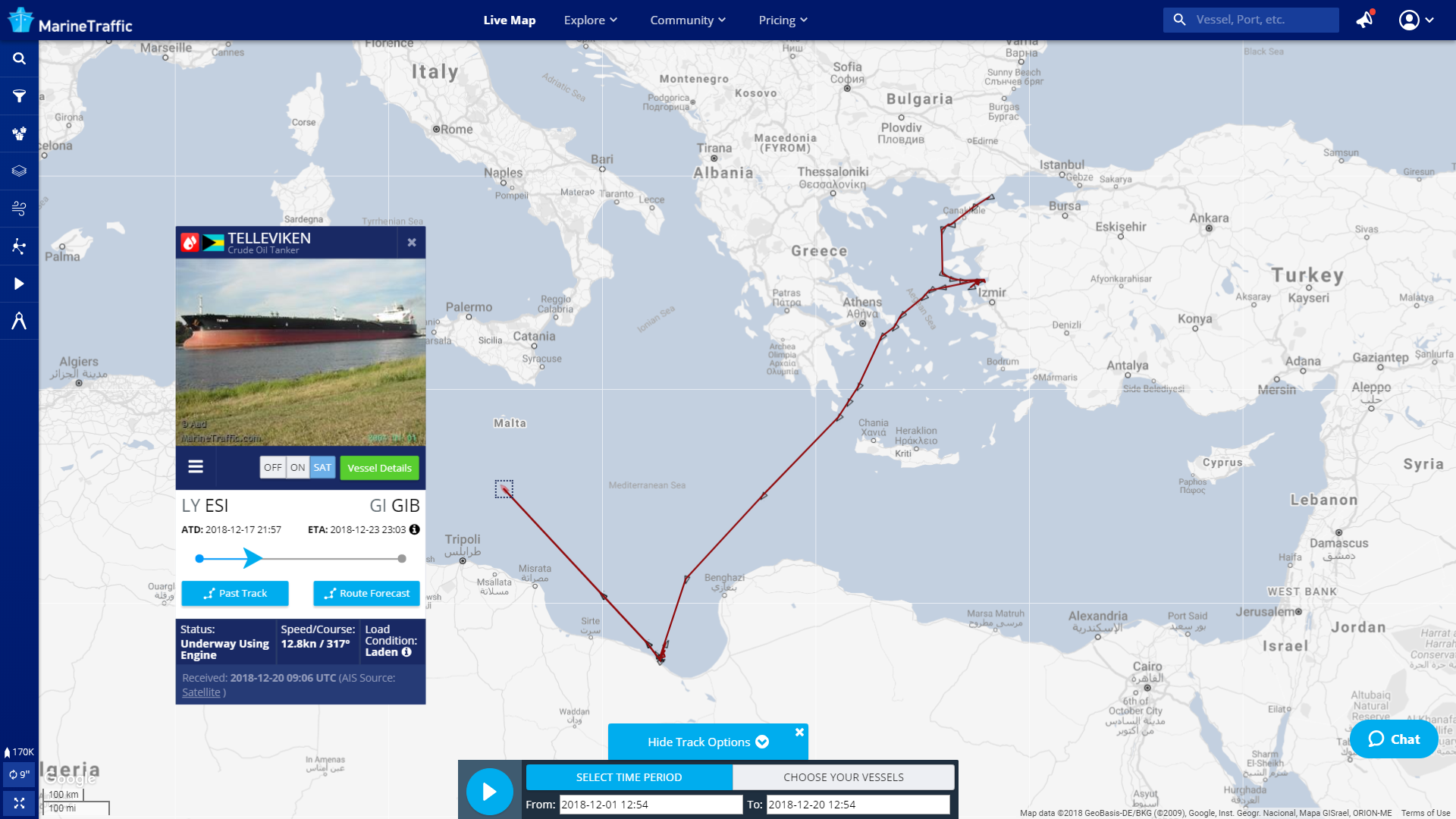 The Sharara oilfield produces 315,000 barrels per day; and in addition to the neighboring El-Feel (Elephant) oilfield (73,000 bpd), these 388,000 bpd are sent by pipeline to the coastal refinery in Zawiya, located west of Tripoli. When we reviewed the satellite imagery over a 9 day period, we could see that the crude oil storage decreased at a rate of 120,000 bpd, which is exactly what the refinery is able to process into products.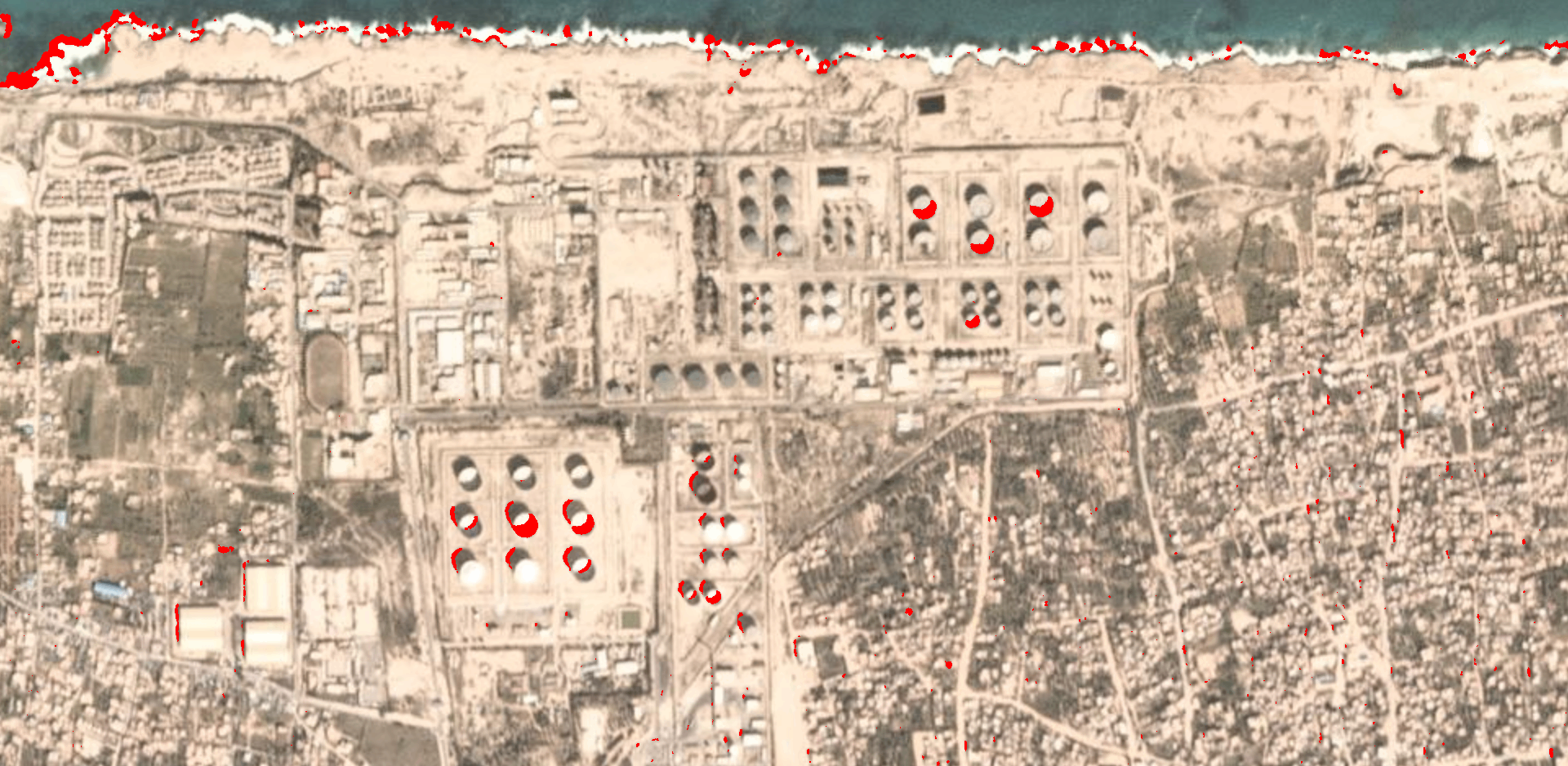 As late as yesterday, both fields were still offline, according to NASA. The National Oil Company (NOC) had declared a force majeure on Sharara on December 17th, 2018.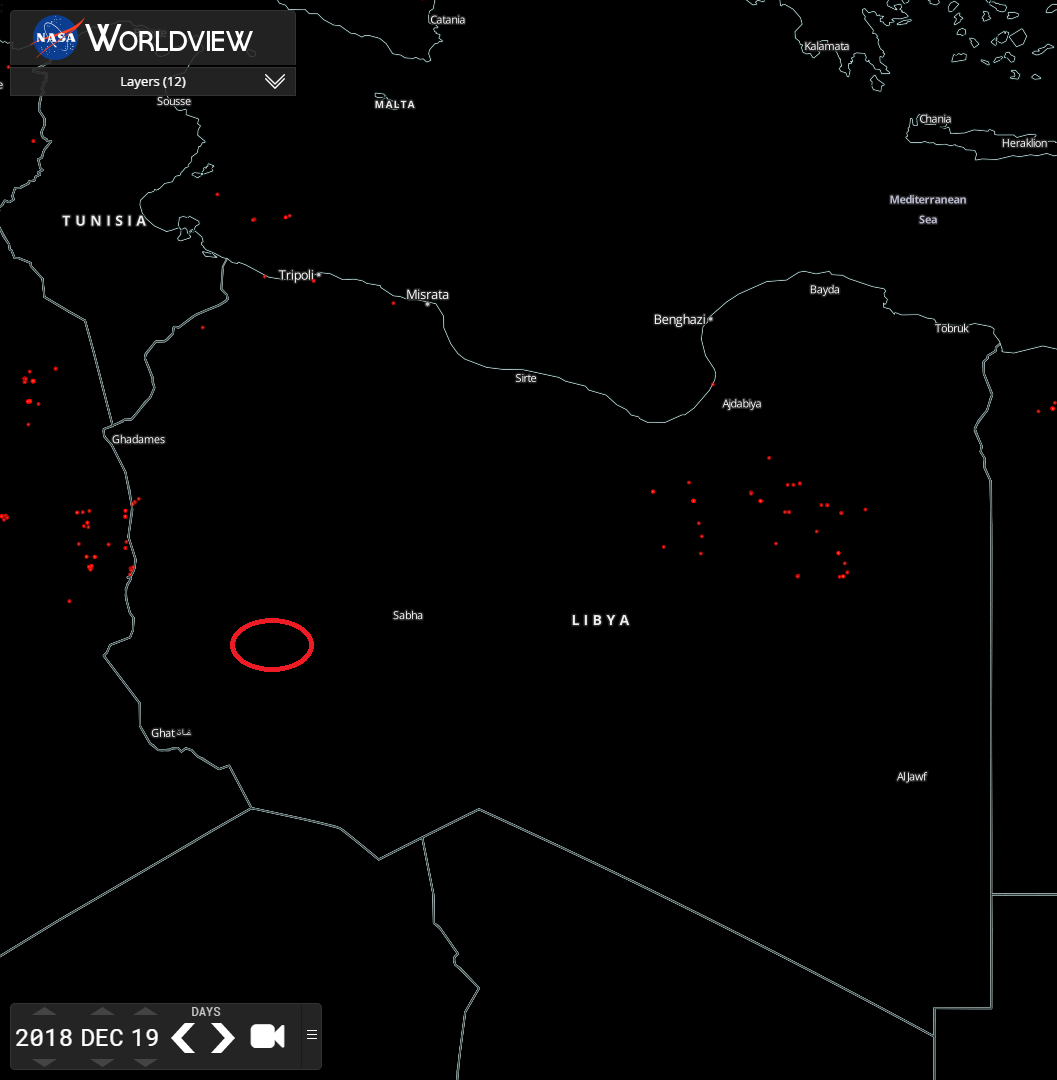 The only question now is: If this outage was isolated to just two oilfields in the southwest part of the country, why where ports in the other side of the country not shipping? There's ample storage and plenty of production still available. According to this Reuters article, production is due to resume this Saturday once certain demands have been met, such as fuel and basic services.
We'll let you know where things stand once production resumes.