During the first week of December 2018, we noticed a record three VLCC (Very Large Crude Carrier) supertankers depart the Louisiana Offshore Oil Port (LOOP), located just 29km south of Port Fourchon, Louisiana. We then spotted a fourth on January 5th, 2019. The total amount of oil combined amount we calculated is 8.039 million barrels, which over a 35 day period is roughly 230,000 barrels per day. This was a very storng month for LOOP given its first exports began in early 2018. The offshore oil port is otherwise (over the past 4 decades) known for being a deepwater import terminal which is connected to the mainland via pipelines. Just as we began researching this story, we came across LOOP's press release stating three successful loadings in the span of a week. No further details in terms of where they're heading, so here's what we found.
In the Planet Labs satellite image captured on December 6th, 2018. We can see the Saudi VLCC supertanker LULU loading at one of the three SBM's (Single Buoy Mooring). Nearby is the control tower.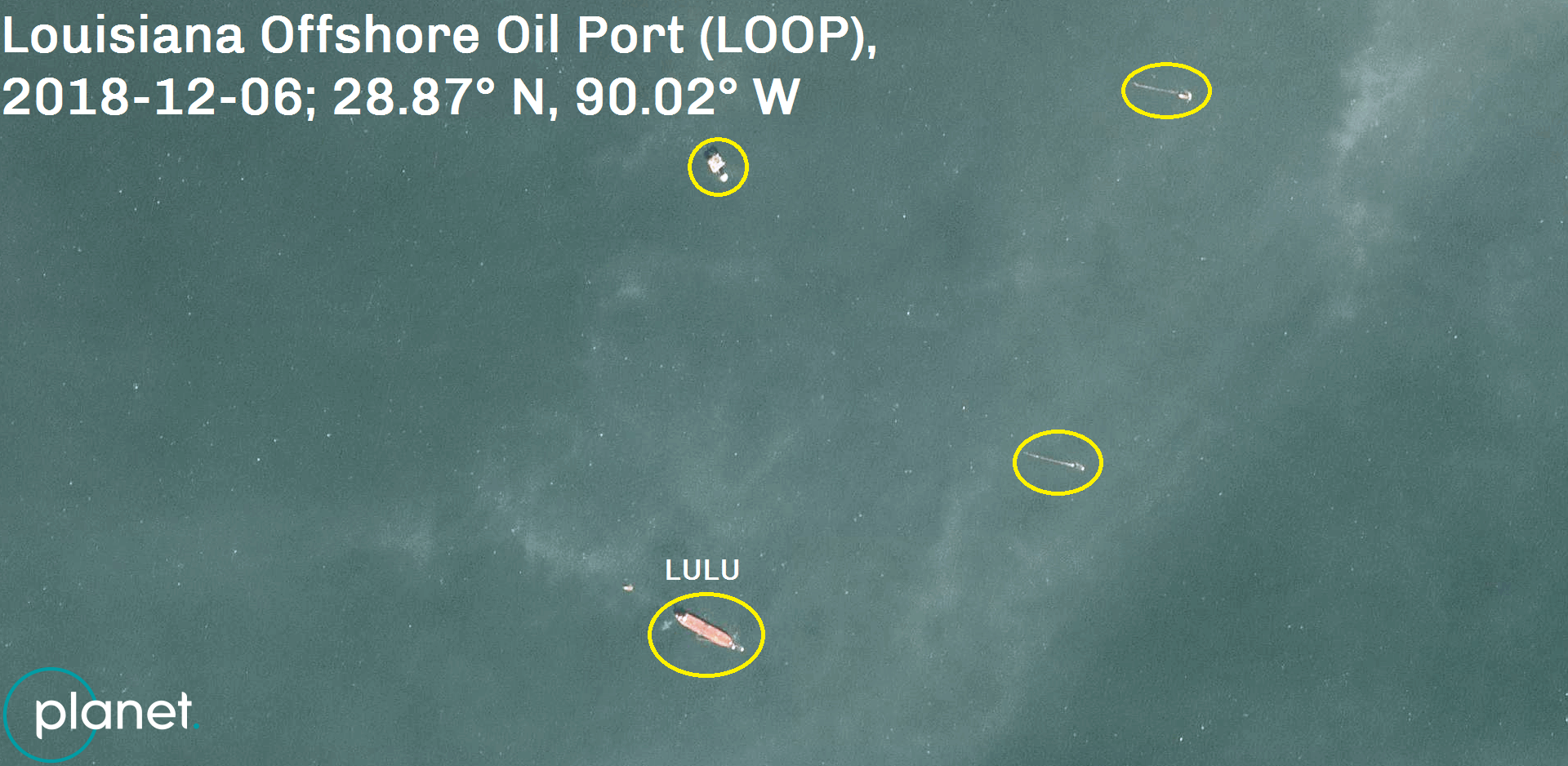 On land, we can see a drawdown in storage by examining the shadows of the sunken rooftops of the storage tanks between December 2nd, 2018 and January 5th, 2019.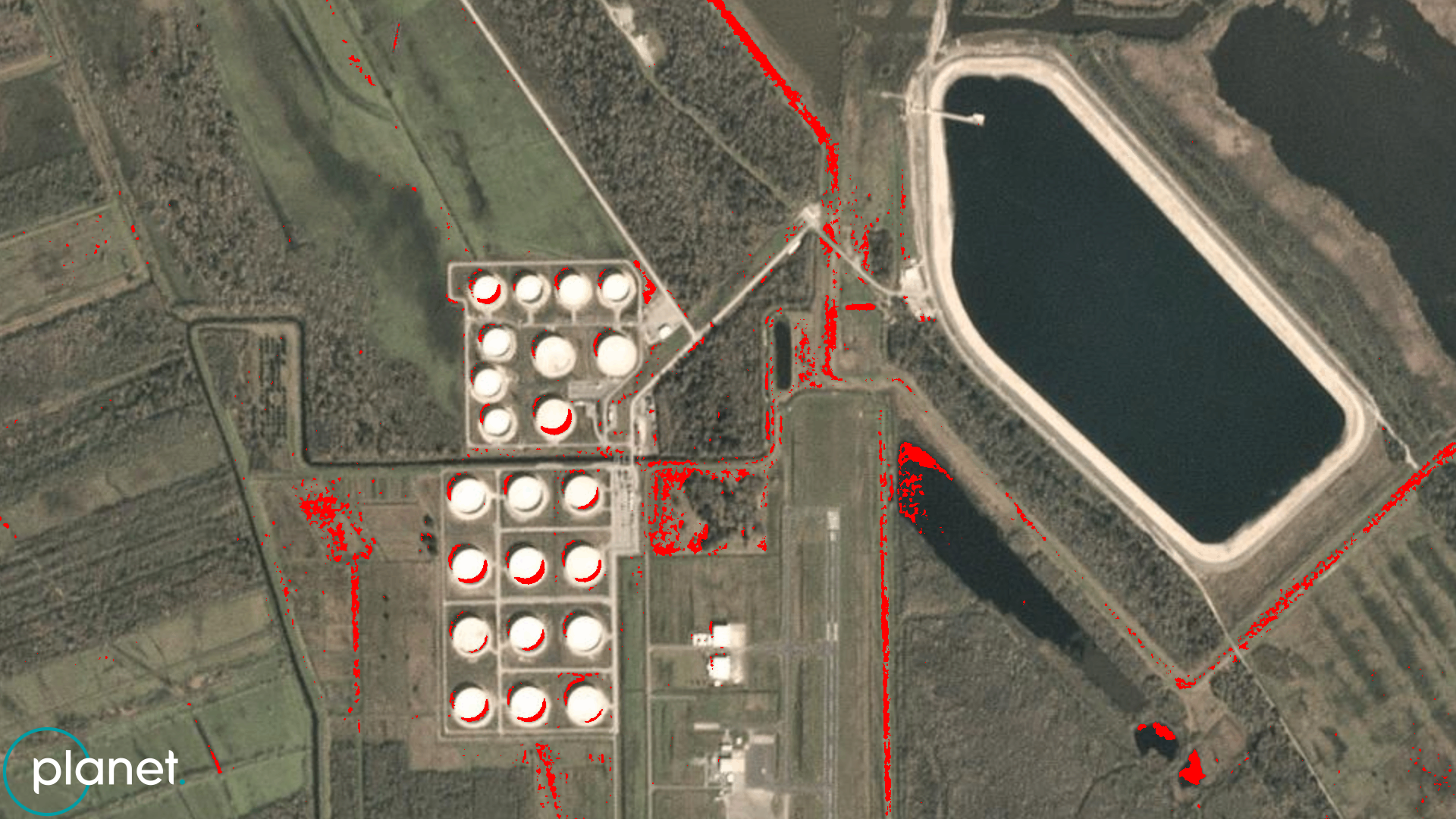 Here's what the vessels have in common:
All four VLCC's are owned by Saudi Arabia's national shipping company, Bahri.
They all first arrived into the US with crude oil from Saudi Arabia to deliver their various oil grades.
Deliveries to India take about 4-5 weeks while South Korea is around 6 weeks.
What's important to remember about Saudi VLCC's is that they serve two purposes. They deliver oil to the US and they also export US oil. In doing so, they help draw down the US inventory while also keeping the publicly-listed fleet profitable. Once delivered to their destinations in Asia, they sail empty back to Saudi Arabia to repeat the cycle.