On the afternoon of December 4th 2018, an Aframax-sized crude oil tanker by the name of NISSOS SERIFOS arrived at the anchorage of Ashkelon, Israel. Aboard this tanker were 567,189 barrels of crude oil.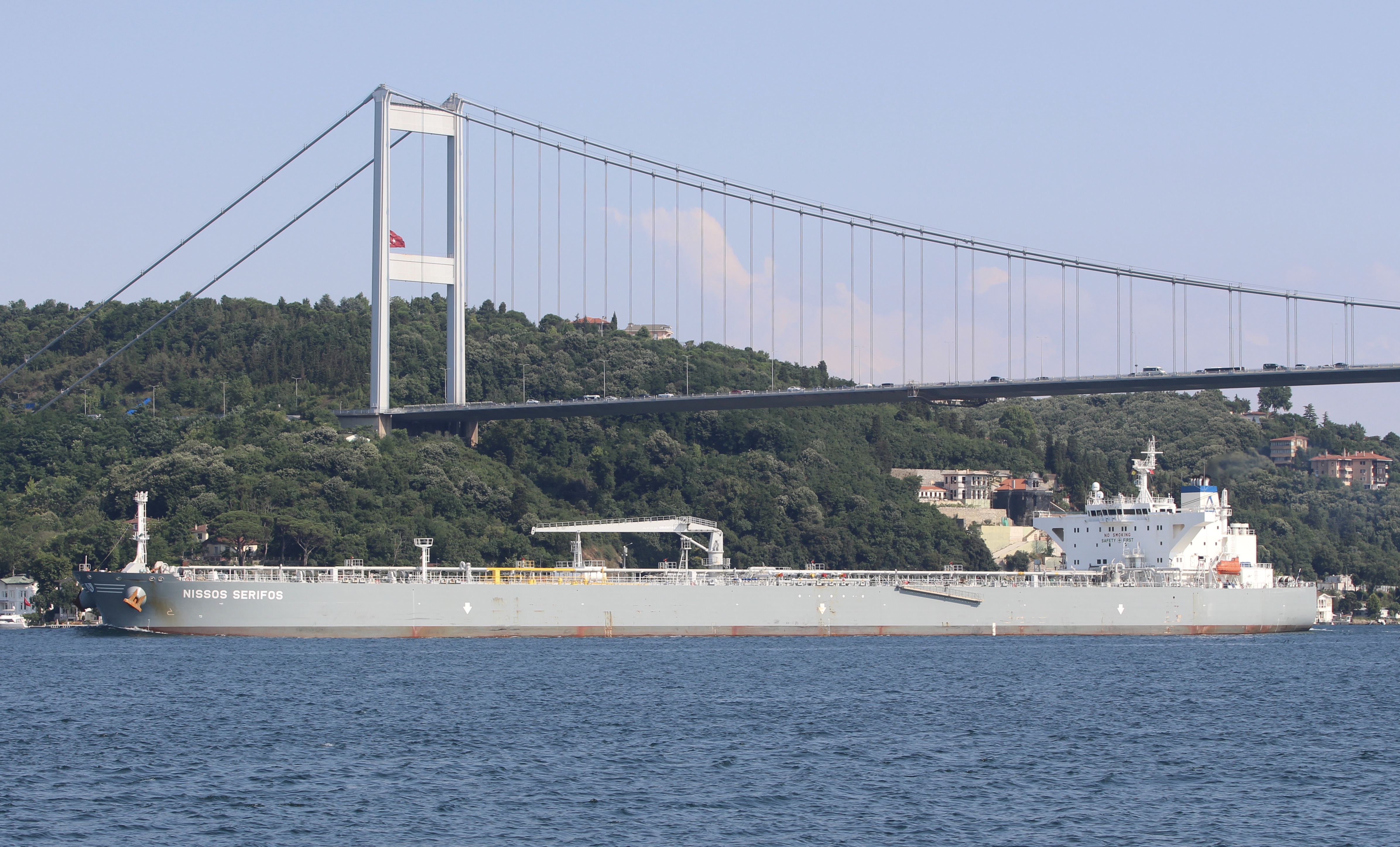 Photo courtesy of ship-spotter Yörük Işık - a recommended fellow to follow!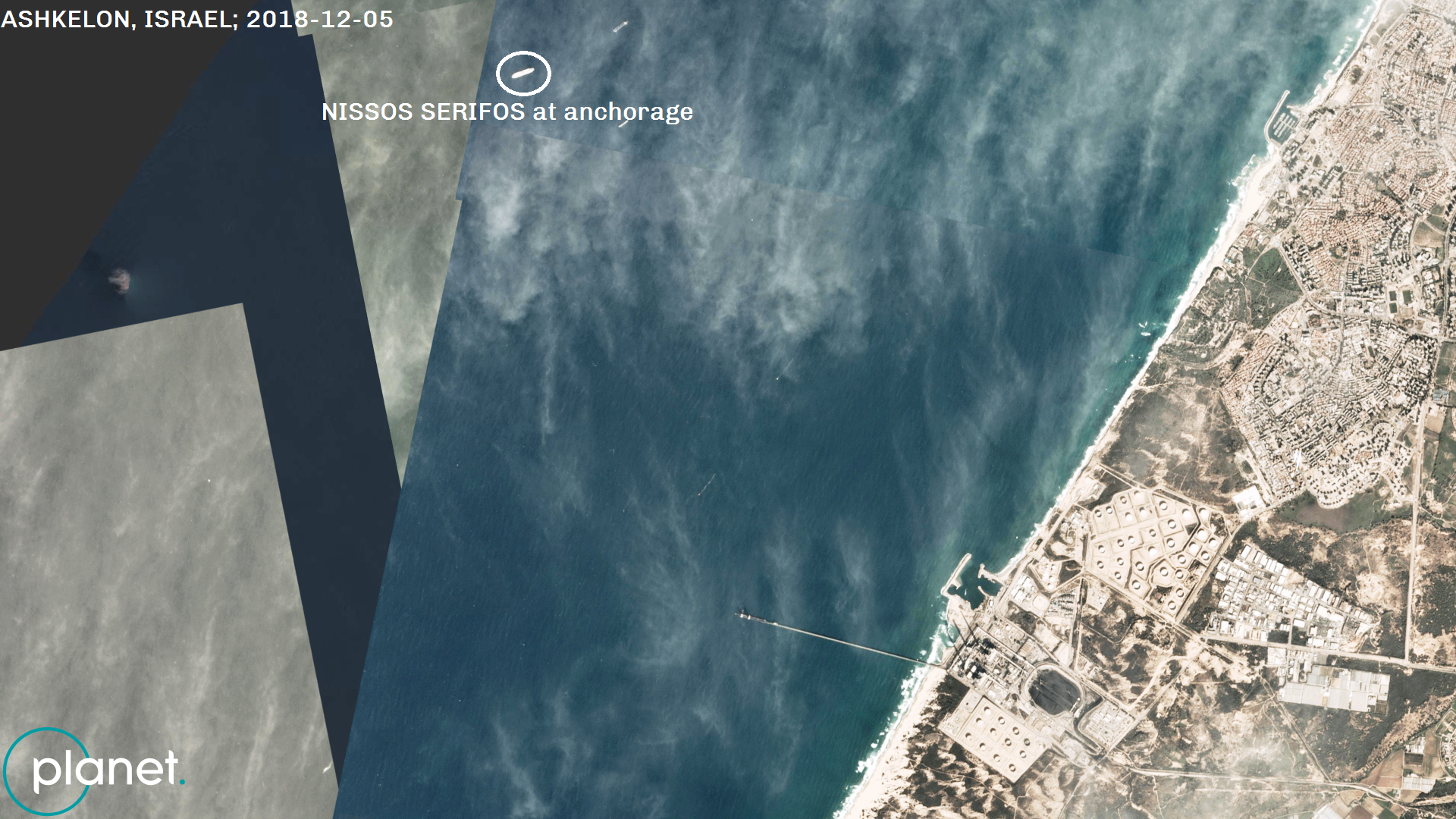 The tanker arrived from Egypt's Mediterranean oil terminal of Sidi Kerir; from where she received her oil cargo by tethering to one of the six available SBM's (Single Buoy Mooring) floating out at sea.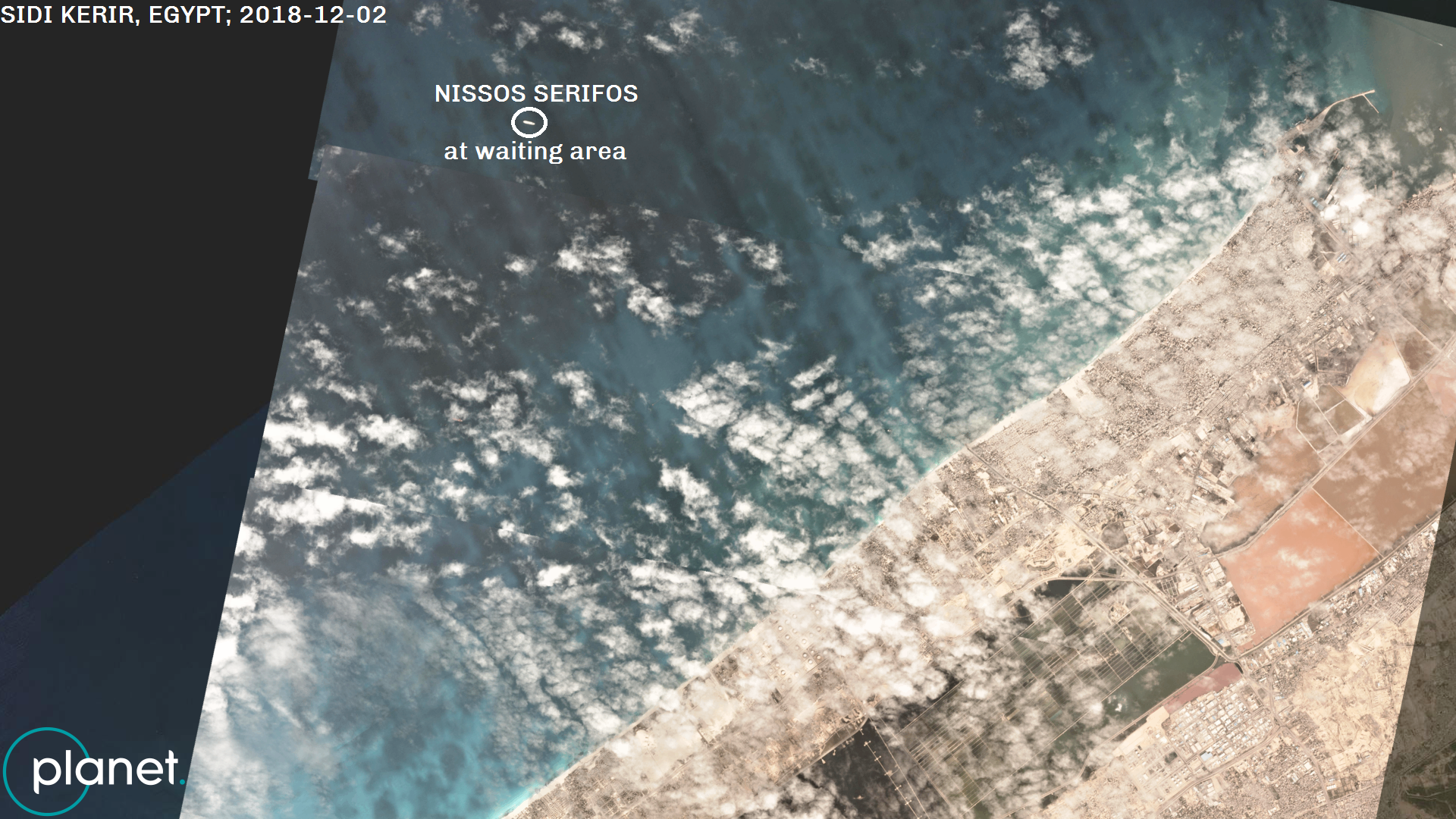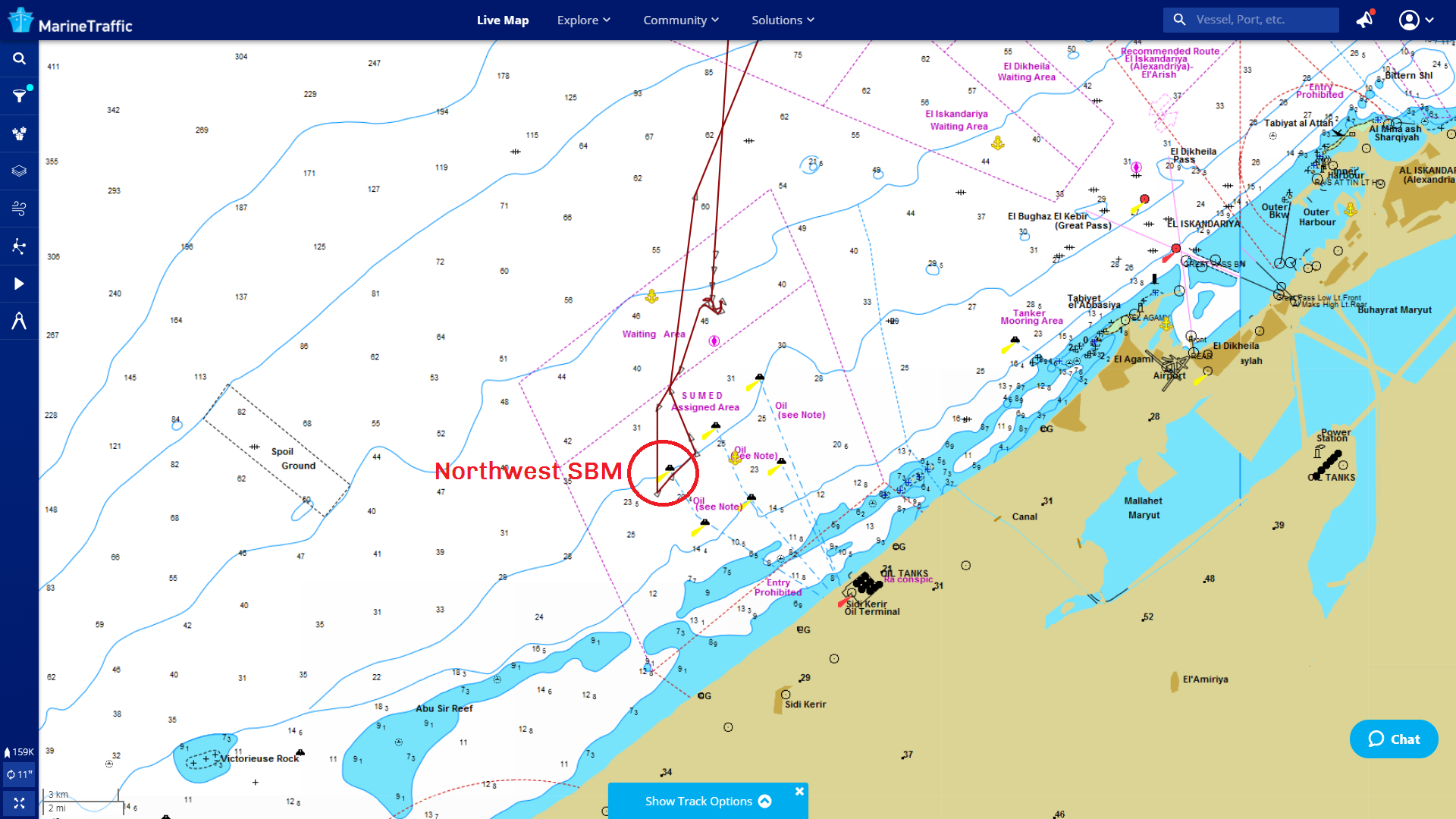 Sidi Kerir is one of two endpoints belonging to the SUMED, short for Suez-Mediterranean (pipeline). The other endpoint is Ain Sokhna, located along the Red Sea just southwest of the Suez Canal. The way it works is that the 60 meter wide VLCC supertankers (2 million barrel capable Very Large Crude Carrier) whose hulls happen to submerge deeper than that 16.7 meters must offload part of their oil cargo to either endpoint when traversing the canal as it is too shallow for a VLCC that is fully laden with 22.5 meters depth. They typically offload around a million barrels and then meet up with the oil once they reach the other side of the canal.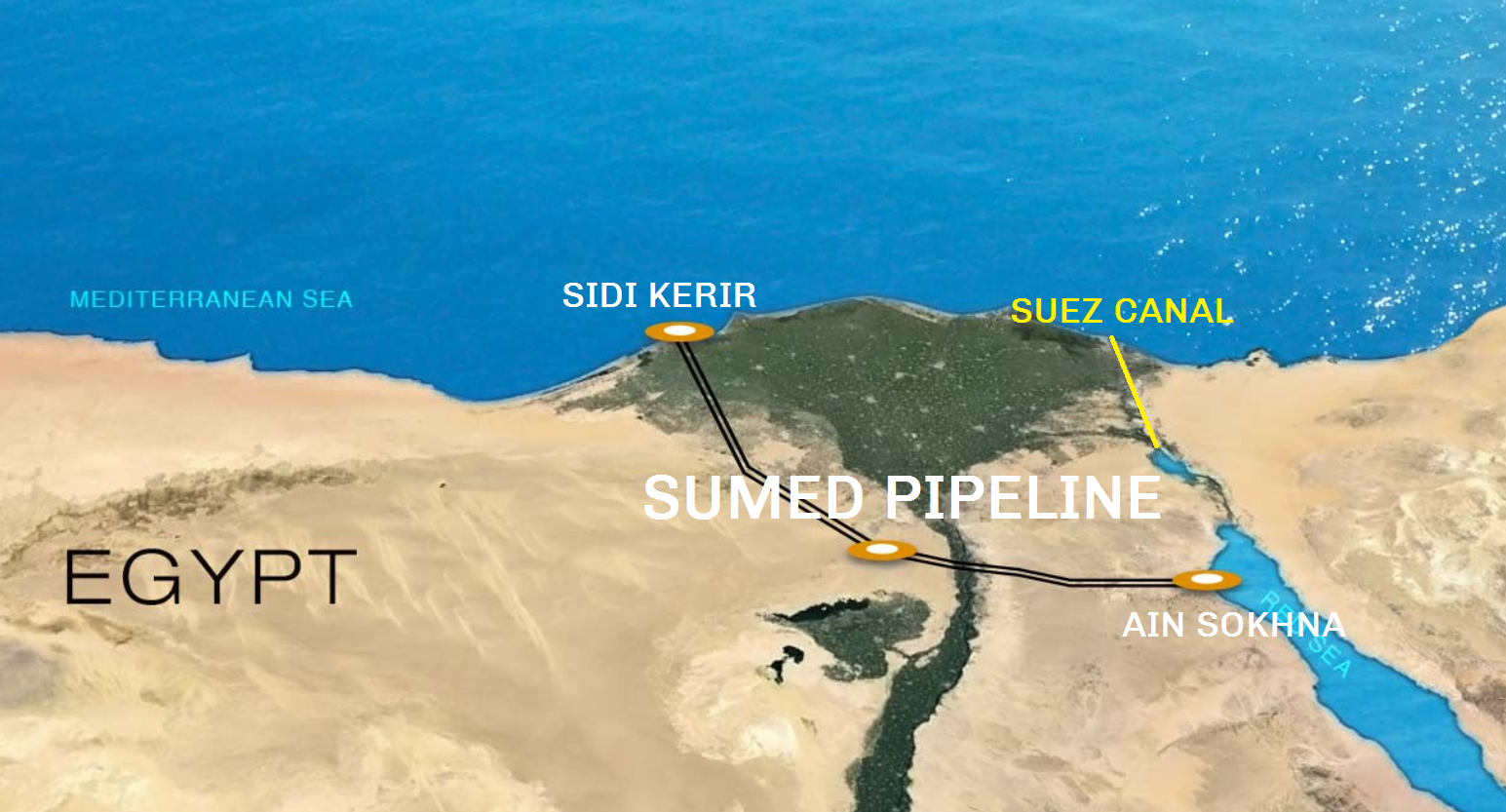 Most of the oil arriving into the SUMED infrastructure comes from Saudi Arabia, Iraq and Kuwait via the Red Sea into Ain Sokhna. On the other end in Sidi Kerir, it is very normal to see tankers from other countries come in and pick up oil from that Mediterranean port as it saves them a trip through the Suez Canal. In regards to supply (into Ain Sokhna), Saudi Arabia takes the lead at 568,311 barrels per day, followed by Iraq (201,217 bpd) and Kuwait (157,081 bpd). The ownership structure of the SUMED infrastructure is divided unevenly by the oil companies and investment funds of Egypt (50%), Saudi Arabia (15%), Kuwait (15%), UAE (15%) and Qatar (5%). We haven't seen any oil arriving from UAE and Qatar during the past 88 days we sampled our recent data from.
When we look at our November tracking of Israel's crude oil imports, we see that they had dropped 32% since October, to a low of 168,840 barrels per day (5 million for the month). This drop in imports is clearly visible in Ashkelon's storage as shown below.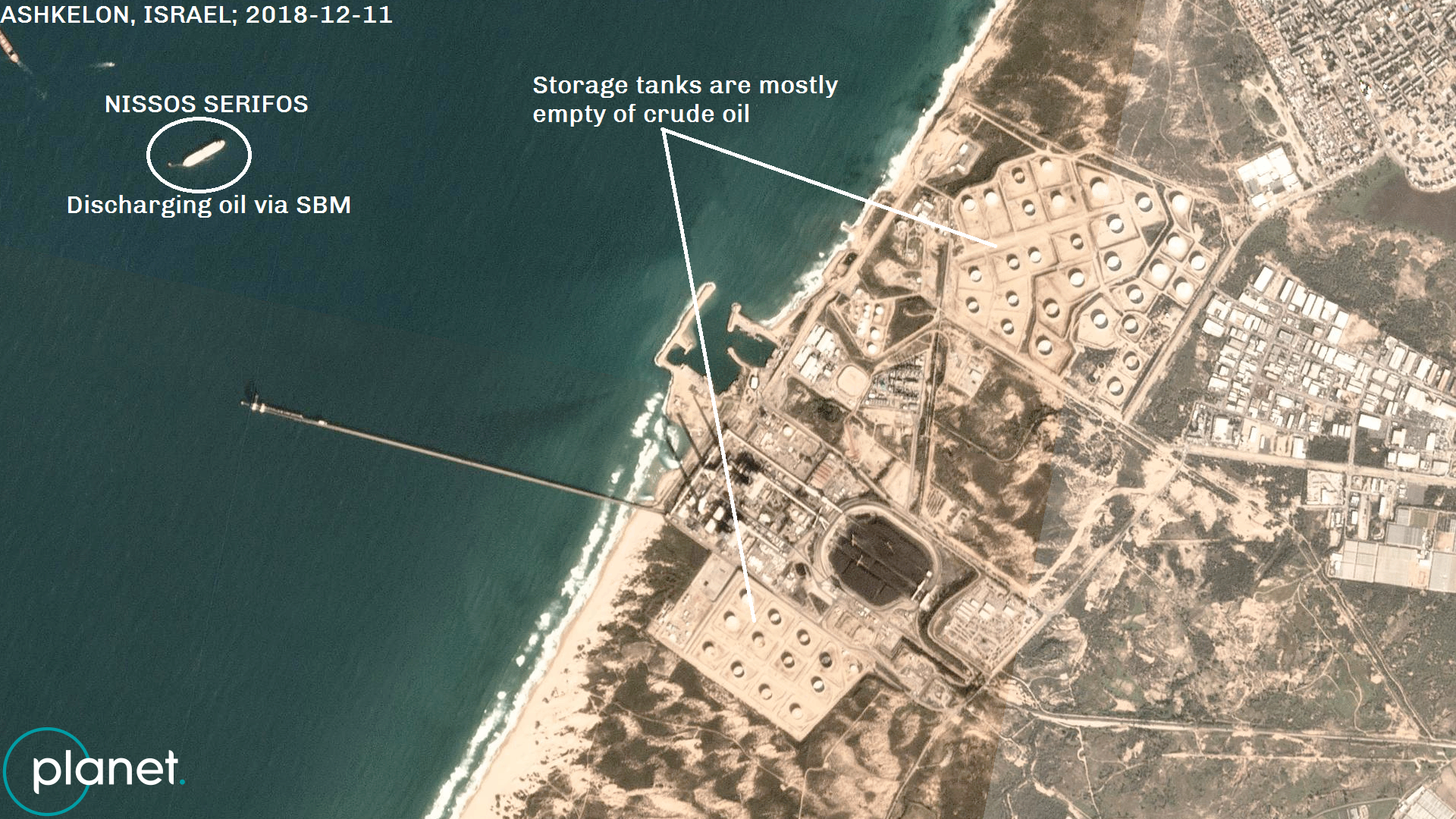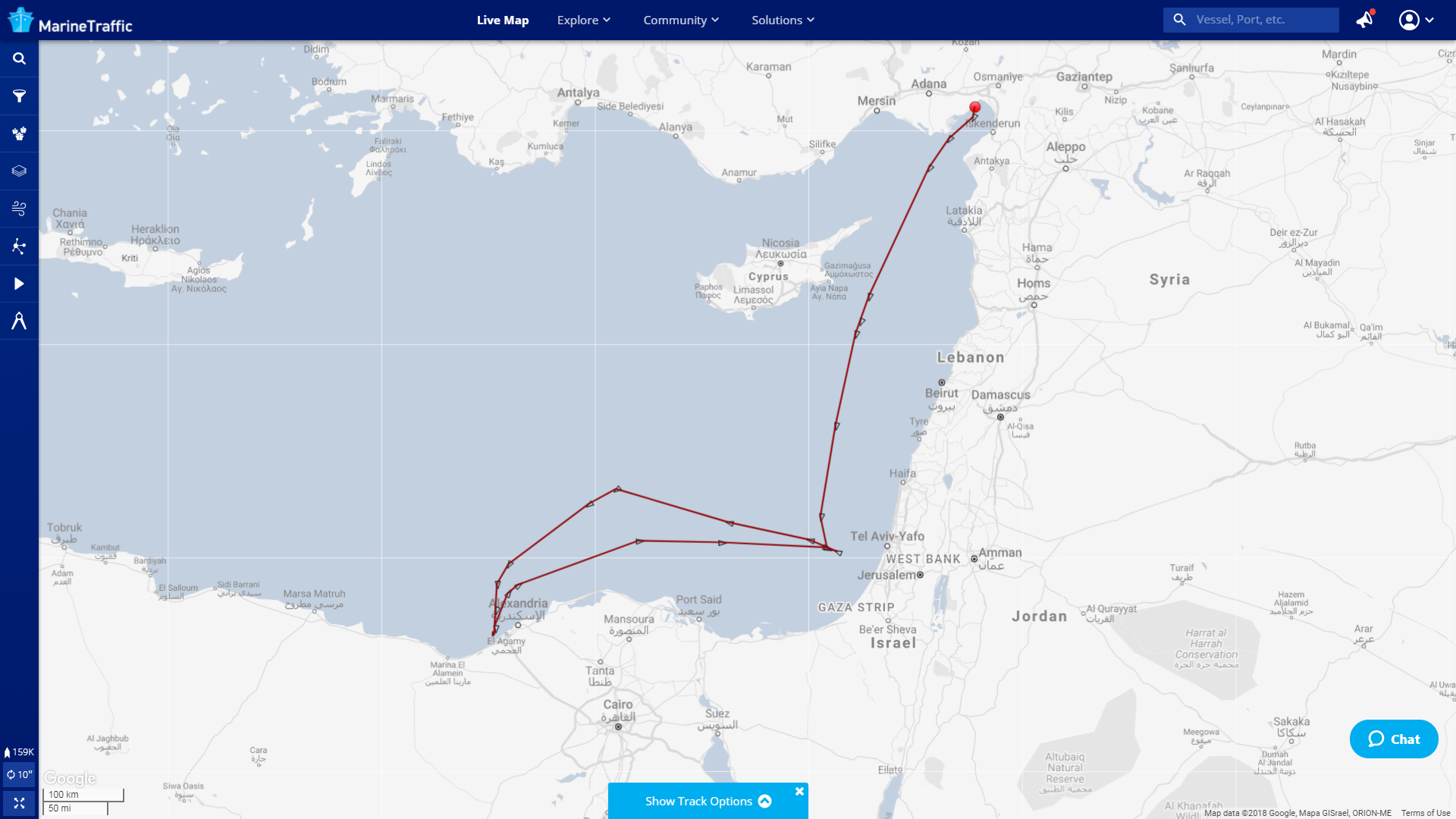 A summary of NISSOS SERIFOS's recent voyages:
November 24th, 2018: Departed Ceyhan, Turkey to deliver Azeri oil to Ashkelon, Israel.
November 26th: Departed Ashkelon for Sidi Kerir, Egypt. Arrived late night the following day.
December 3nd (early): Sailed from Sidi Kerir's waiting area to the northwest SBM to pick up oil.
December 3rd (late): Departed Sidi Kerir SBM for Ashkelon; Israel with oil from SUMED.
December 4th: Arrived in Ashkelon and began discharging oil to the SBM.
December 11th: Departed Ashkelon back for the Azeri jetty in Ceyhan, Turkey.
And although this is our first documented case of Gulf oil being delivered to Israel, the thing that makes this case even more extraordinary is that the AIS's GPS trace clearly shows where the vessel has been, without even offering hint of anything else. The crew treated it just like any other transfer, with no effort to hide their activity.
The only question now is: Which country's oil did Israel import from the SUMED?
Maritime data from MarineTraffic and satellite imagery from Planet Labs