We are beginning to see a lot interesting activity in the east Mediterranean Sea since the unilateral US sanctions on Iran took effect on November 5th, 2018. First, a map.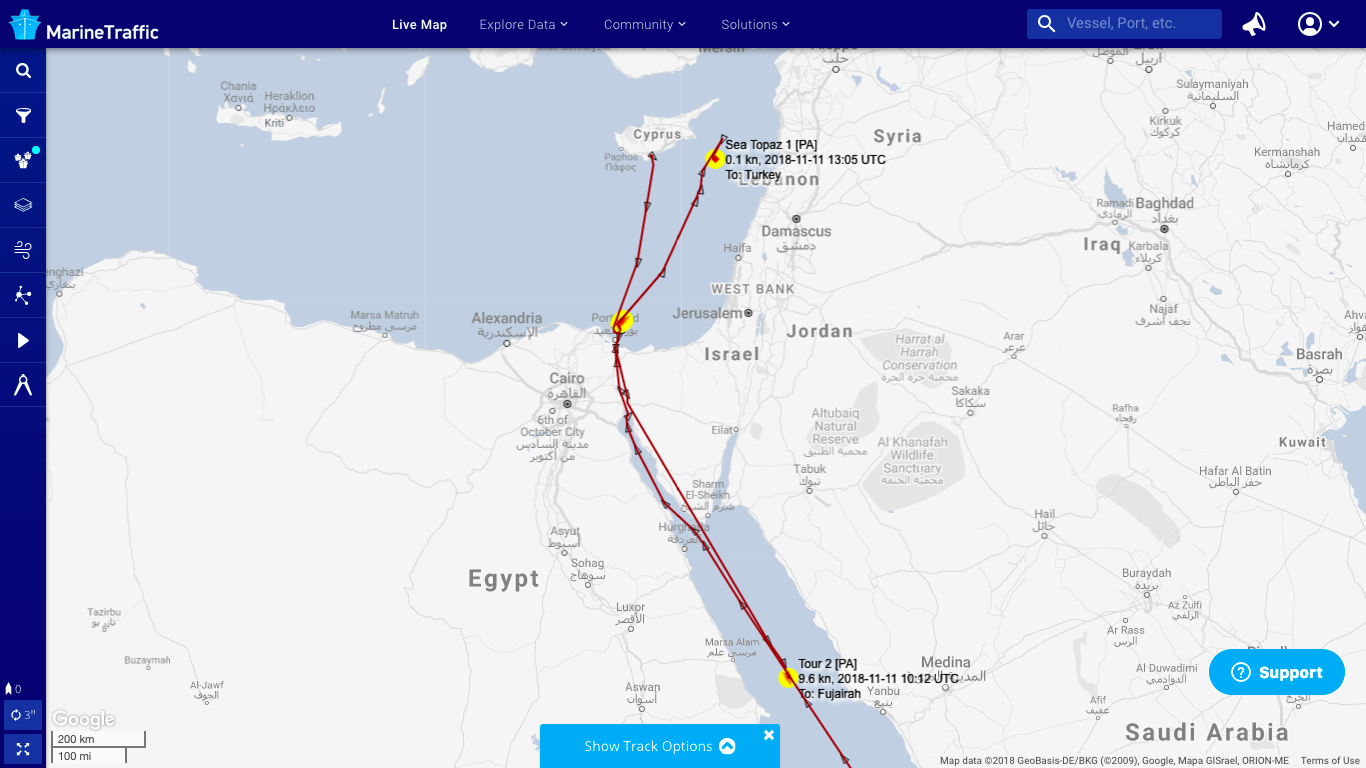 Let's begin with the TOUR 2, which we covered recently and frequently. After spending nearly the entire year in the anchorage of Limassol, Cyprus, she finally departed just 2 nights later for the Suez Canal and now has Fujairah, UAE as her first destination. Fujairah is a massive parking lot for tankers to hang out while waiting for instructions, pick up oil from port or perform an STS (Ship-to-Ship) transfer with other vessels. The TOUR 2 isn't carrying any oil, so our best guess is she's heading to Iran to pick up more oil.
Next, we have the SEA TOPAZ I. We showed her in our October exports report. She is not part of the NITC (National Iranian Tanker Company) fleet, but belongs to a UAE-based company. The SEA TOPAZ I didn't broadcast a destination until yesterday, when she finally listed Istanbul, Turkey as such. The funny thing is, Istanbul is in the other direction, northwest of Cyprus. Instead, she sailed east of Cyprus as if towards the Bay of Iskenderun, in the Ceyhan/Dortyol areas of Turkey. However, the tanker stopped and reversed some 50Km, now sitting idle off the northern coast of Lebanon.
Then we have the SINOPA and the RISE GLORY. Both switched off their AIS transponders at the same time as they sailed together up the Suez Canal. As soon as they exited the canal, they went dark. The SINOPA should be going to Turkey, but most likely to Ceyhan as her usual route to Aliaga (western Turkey) doesn't seem to be the case here. At Ceyhan, the BOTAS terminal can receive oil for the inland refinery called Tüpras. We are going to try and locate her by satellite imagery if AIS remains offline.
The RISE GLORY went to Baniyas, Syria with 878,278 barrels of crude oil it departed Kharg Island, Iran with on October 23rd, 2018. Image was captured by Planet Labs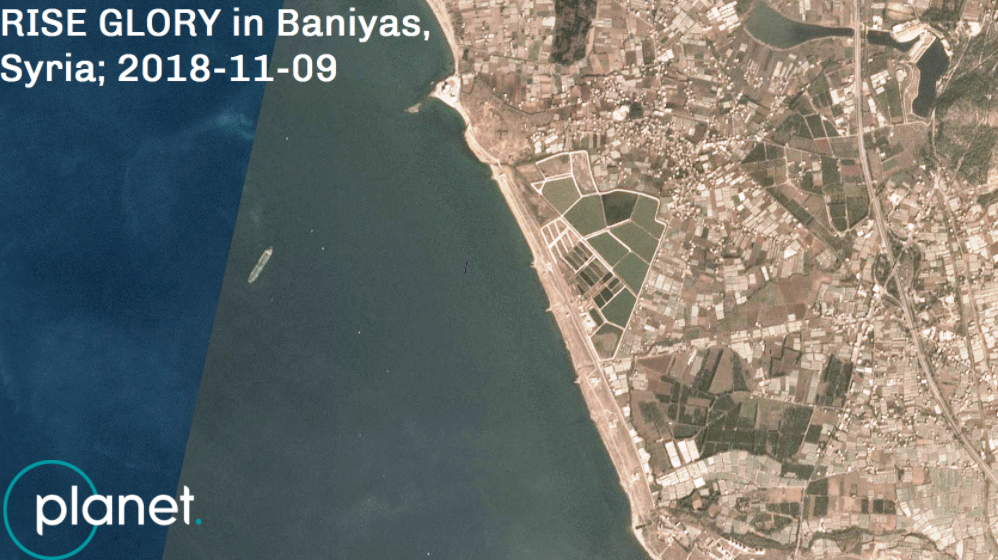 We will return with a follow-up once we have anything new to report.