November has been our most challenging month to track NITC (National Iranian Tanker Company) tankers on account of the fact that most of the vessels have switched off their AIS (Automatic Identification System) transponders after entering the Gulf waters prior to loading up on oil. A second reason is poor weather. There's been plenty of rain and clouds during the month across the region. Many days looked a lot like this.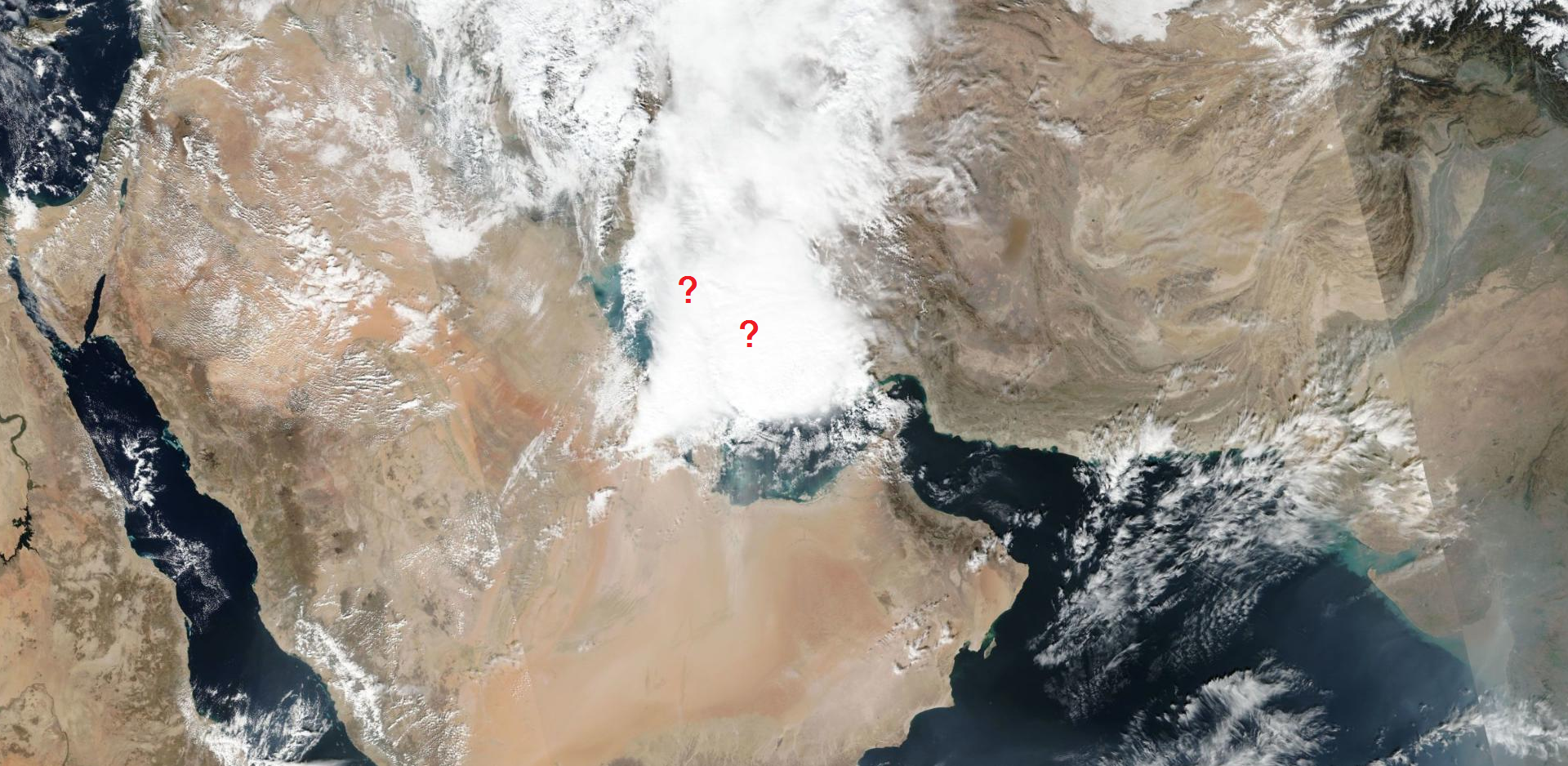 If we look at the latest true color imagery captured today by Planet Labs and yesterday by the European Space Agency, we can see the following at Kharg Island and Asaluyeh: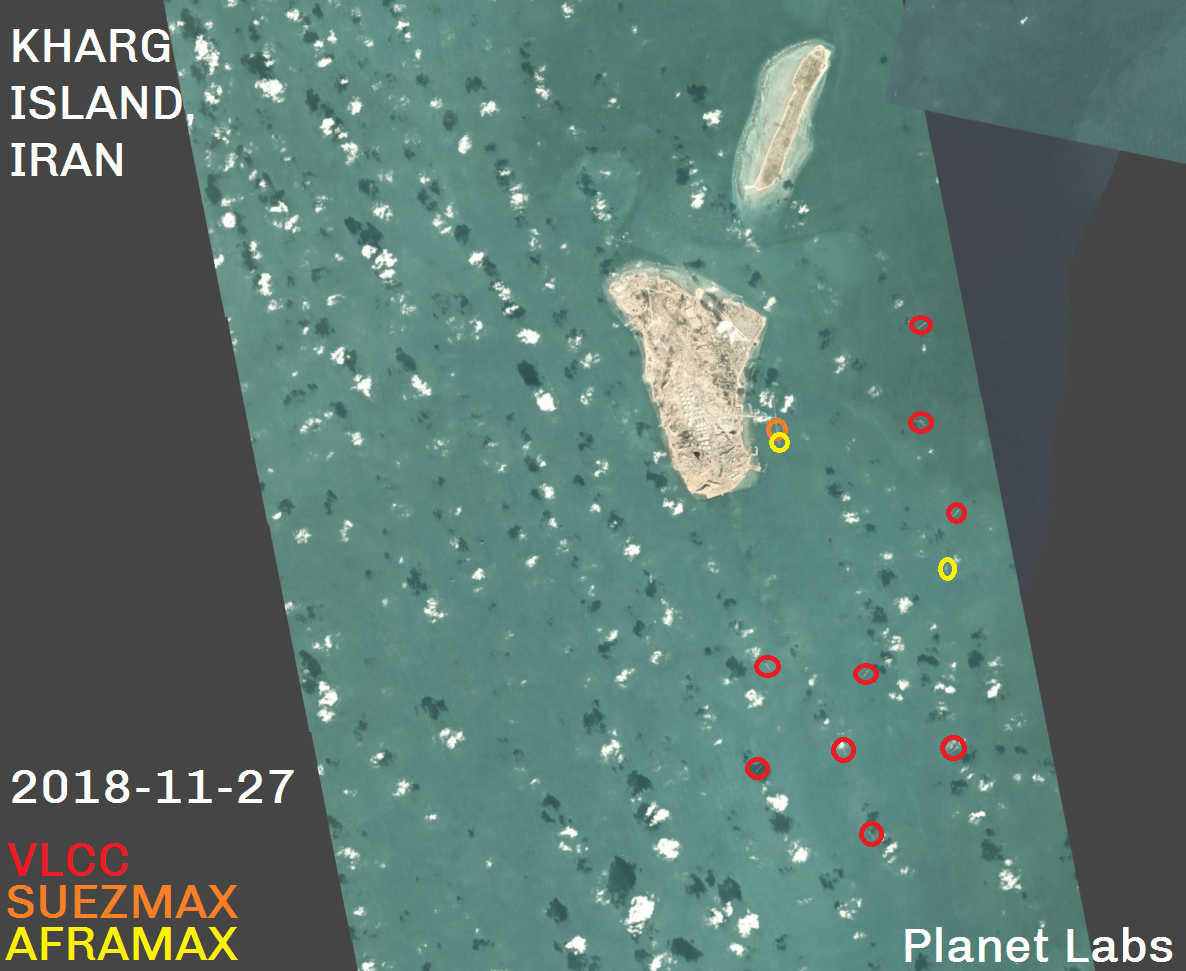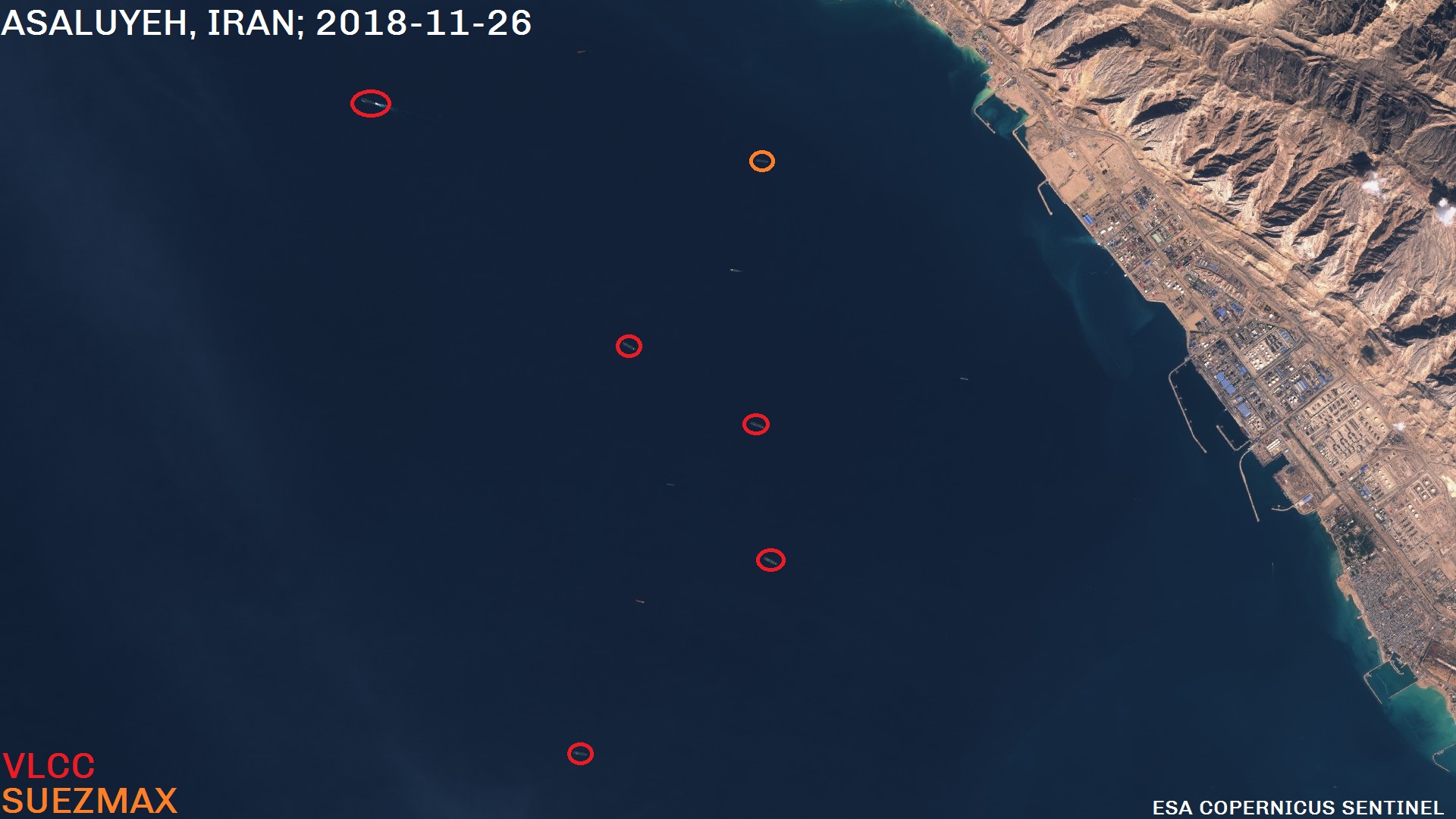 It shows quite a buildup of tankers, indicating that exports are down; at least for now. Each VLCC has a potential of 2 million barrels while Suezmax is between 1-1.1 million barrels. An Aframax is somewhere around 700,000 barrels. This means we're looking at potentially 31.4 million barrels that haven't departed, equivalent to 1.16 million barrels per day over 27 days.
Our thinking is that because there's been very little talk in the media during November about their exports, they will want to see low numbers publicized in hopes of driving up the price; in particular once OPEC has its meeting in Vienna on December 6th. If member states (along with Russia) agree to a cut, then that will signal Iran to boost exports once again; possibly closer to 2 million barrels per day.