October was an extremely challenging month trying to track Iran as the vast majority of tankers went 'dark' in the Gulf waters for days and weeks. Many are still offline. We are very satisfied with our results because we made a great deal of improvements in how we track these vessels. Our first plan of action was to build a visual gallery/database of the NITC (National Iranian Tanker Company) tankers. They all have unique visual attributes, and when we ran our audit prior to this report, we were able to confirm which tankers departed vs stayed behind.
Having visually identified and confirmed each of the vessels has also helped us cut down on the waiting associated with these data delays that arise from AIS manipulation. In September, tankers would typically flip on their transponders roughly 2 days after departure, but during October it was 3-4 days, mostly 3. That means they were back online halfway between the UAE and India out in the middle of the Gulf of Oman. That was factored in when we set the departure dates; something which some other tracking firms overlooked in their reporting, causing a far lower barrel-per-day average as a result. We had visuals of the loading and knew which vessel was going to pop up in x-number of days.
October started off very strong, at least in our tracking of it. During the first 13 days, we saw 2.2 million barrels per day while others were reporting close to half that because we had our new processes (photo identification, timing departure dates, etc) already in place. While the first fifteen days of the month saw 23 departures, the remaining sixteen days saw only 15 because of the risks involved due to the coming November 5th sanctions.
Still, we can't overlook the fact that October has one extra day than September, and so the total amount of barrels shipped was only ten million barrels less than during September's 60 million.
Iran's October 2018 Crude Oil Exports in Barrels Per Day (updated 2019-01-11; adding more to China but not to total)
| Destination | Barrels per Day | Total Barrels | Percentage by destination |
| --- | --- | --- | --- |
| China | 855,200 | 26,511,200 | 50.69% |
| India | 363,098 | 11,256,039 | 21.52% |
| UAE | 135,378 | 4,196,718 | 8.02% |
| Turkey | 111,211 | 3,447,542 | 6.59% |
| Syria | 96,977 | 3,006,293 | 5.75% |
| Italy | 70,171 | 2,175,293 | 4.16% |
| Greece | 34,985 | 1,084,537 | 2.07% |
| Pakistan | 19,985 | 619,531 | 1.18% |
| Total | 1,687,005 | 52,297,154 | |
| Value ($75.47/barrel) | $127,318,267 | $3,946,866,212 | |
Please note that the daily average is divided by 1,516,681 bpd of crude oil & 170,324 bpd of gas condensates.
China came out higher during October than September, but India cut back by nearly a third. Shipments to Syria shot up, and we believe it was because of the available number of Suezmax (1 million barrel capable tankers that transit the Suez Canal with ease) tankers, so it shot up nearly three-fold. The European Union, represented usually by Greece, Italy, Spain (and sometimes Croatia) scaled back to just Greece and Italy.
As for the shipments with "?" as destination, one of them is heading to the Far East (we'll find out in a couple of weeks to which country) while the other is a non-NITC tanker heading to the Suez Canal. Will it be Turkey or the EU? We'll see. Even that tanker cloaked its entire presence in the Gulf waters, but we were able to identify it visually and figure out when it arrived & departed.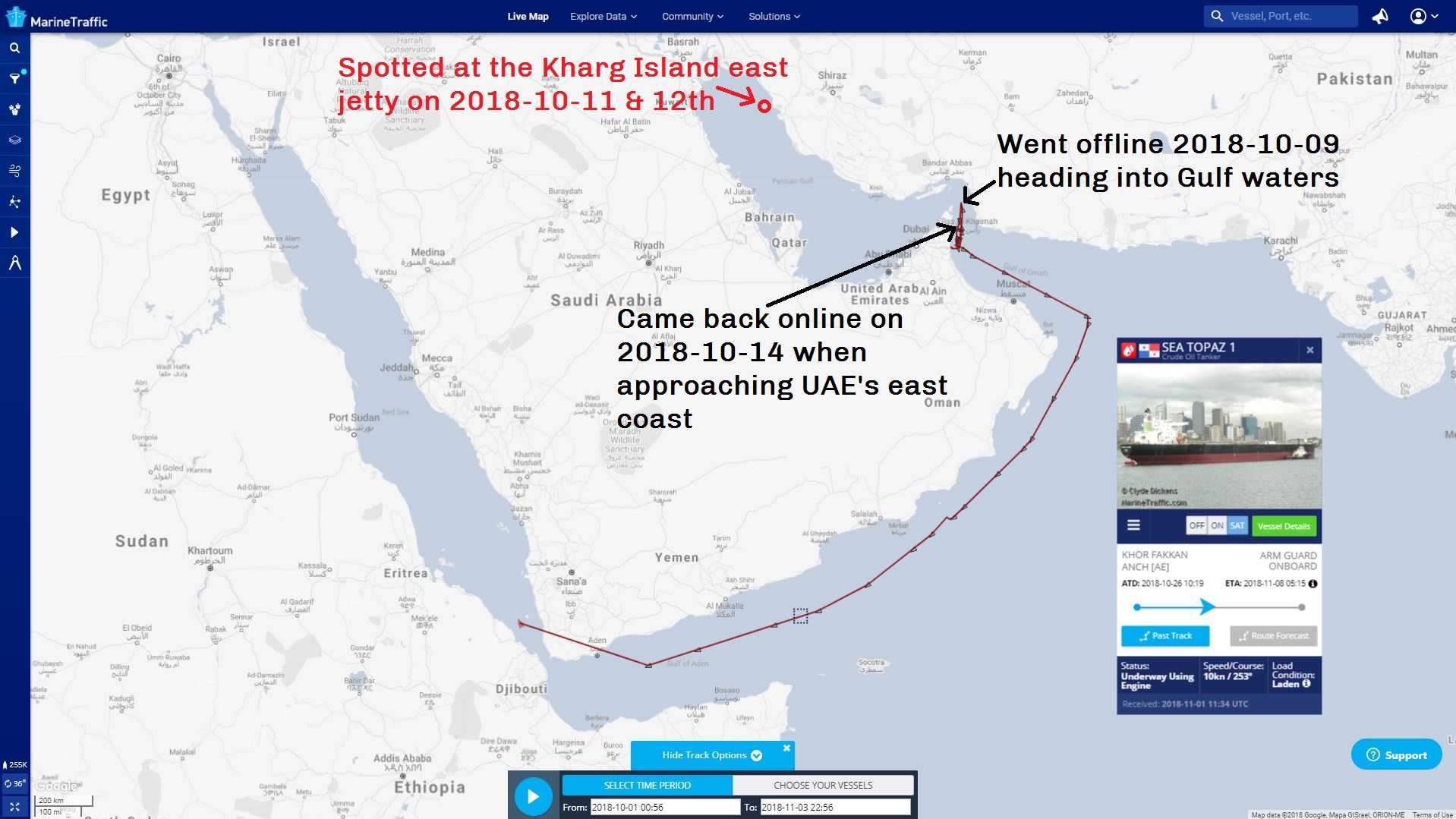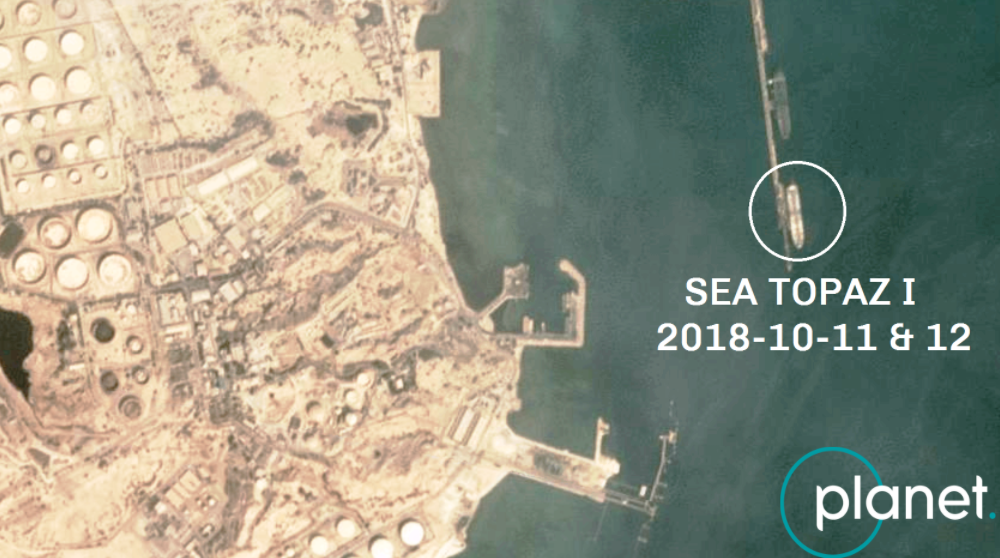 Now, compare that with how NITC tankers carry out their cloaked transfers. Here is the case of our new favorite tanker, HERBY. Yes, that's right. HERBY. HERBY came in on a homebound journey from Taiwan after making a delivery round. This VLCC supertanker (2 million barrels capable) went offline off the eastern coast of UAE on October 8th. We managed to catch a nice photo of her on the day of the departure.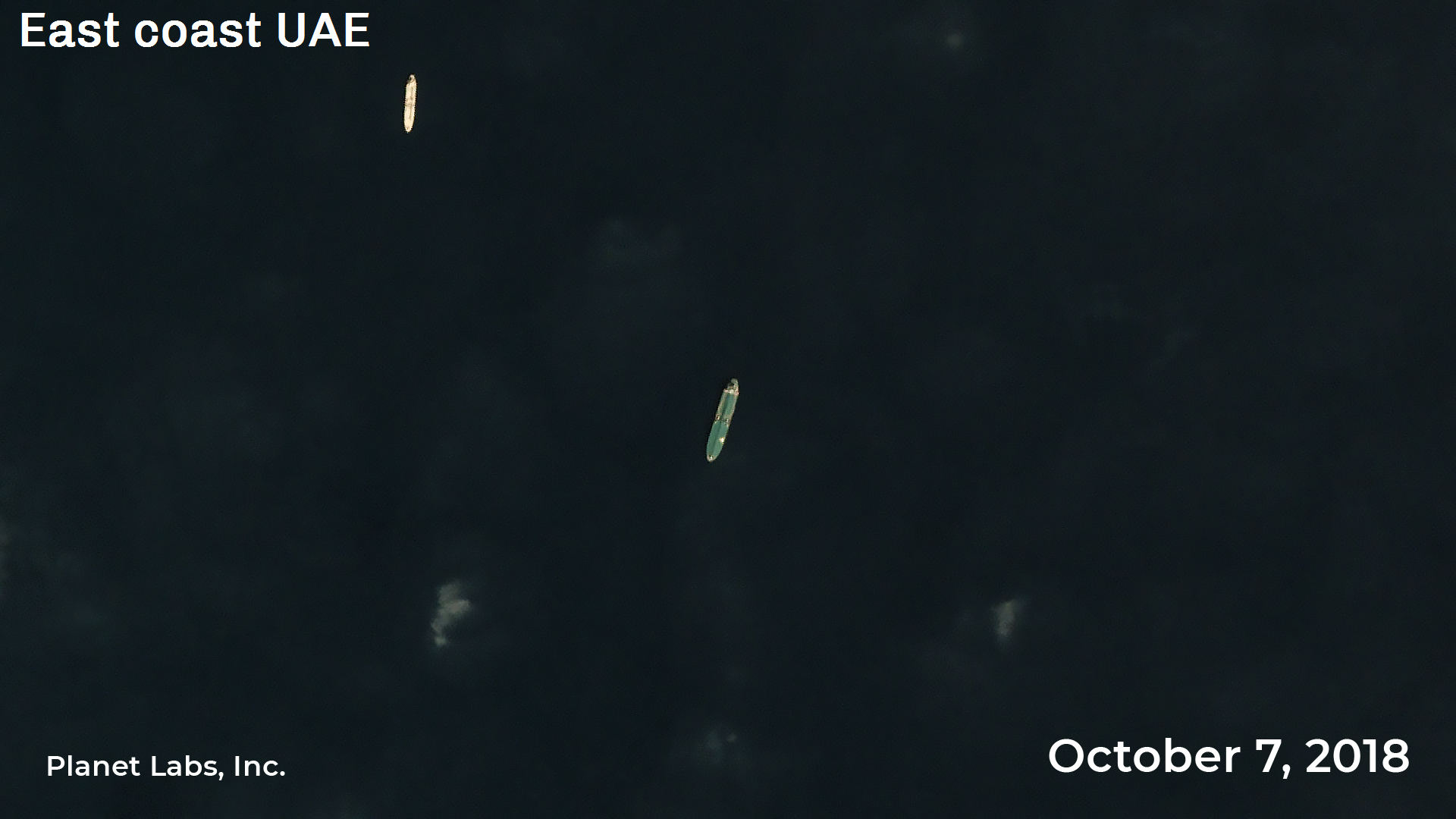 Two days passed, and no sign of HERBY at Kharg Island. We looked along the entire coastline and islands, and found nothing. Even checked Soroosh offshore terminal and saw nothing there either. Then came Day 3, and still no sign of her anywhere. Given how busy the month was (journalists kept contacting us daily for interviews), we didn't have much time to worry about it, so we said we'll wait another day and see. Sure enough, HERBY popped up on the 4th day at the Soroosh offshore terminal. The terminal in this case, is an FPSO vessel (called KHALIJ E FARS) which pumps oil from the bottom of the sea-bed. We knew also from a previous loading in early September that HERBY would spend at least two days at Soroosh and that 3-4 days thereafter would re-appear in the UAE.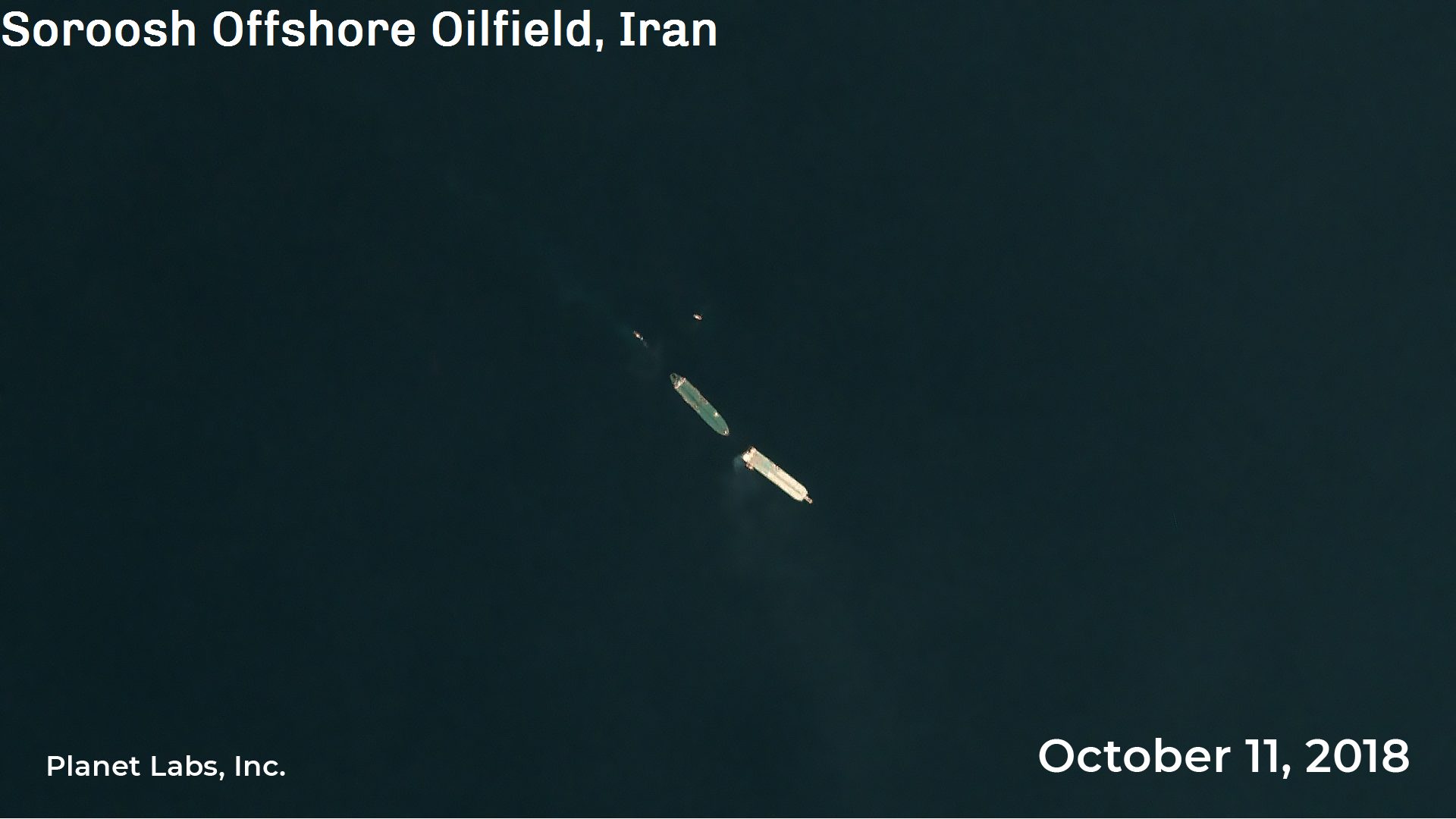 Sure enough, HERBY popped up in the Gulf of Oman 4 days later, heading to Vadinar, India with over 2.2 million barrels of crude oil.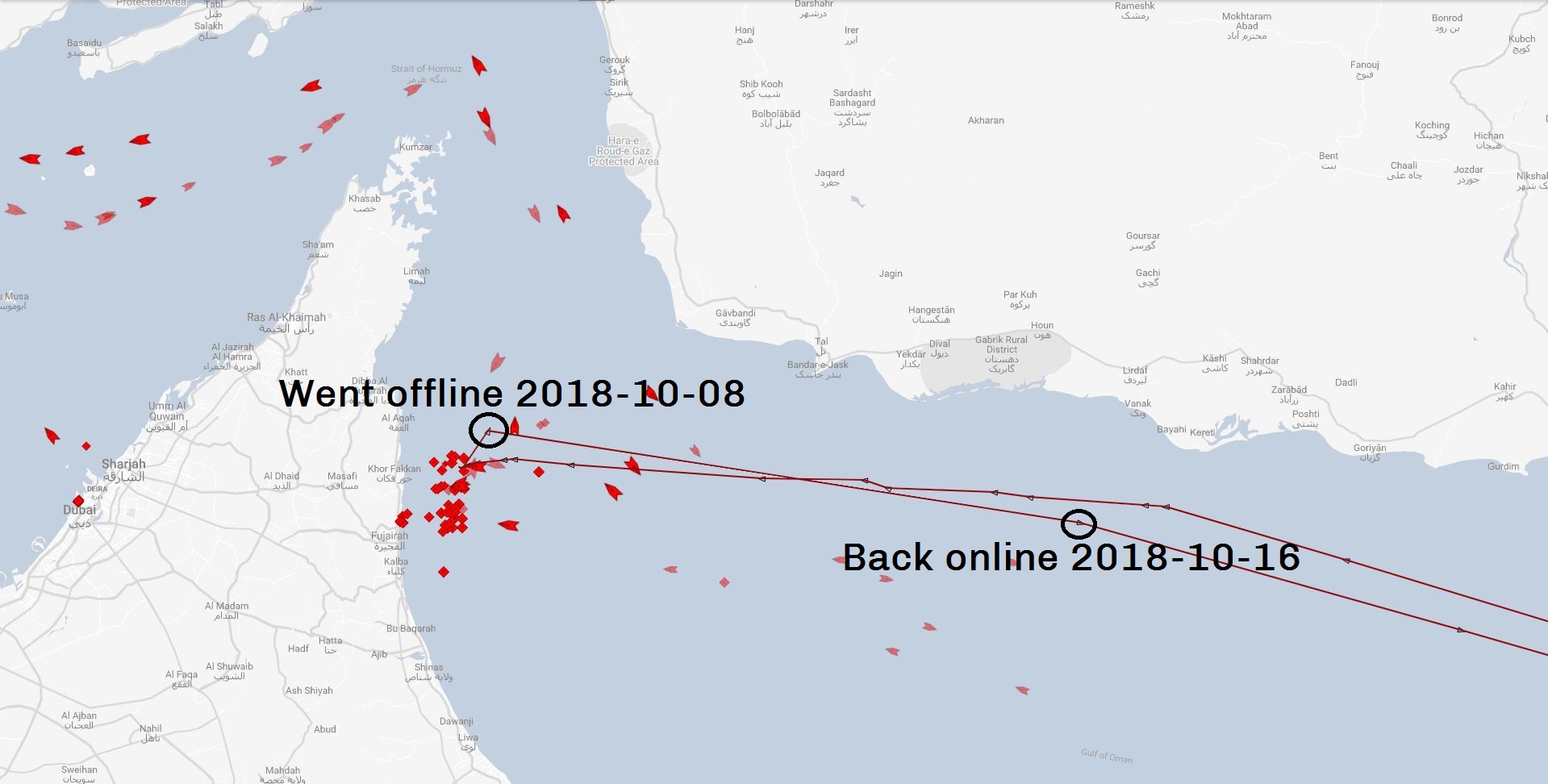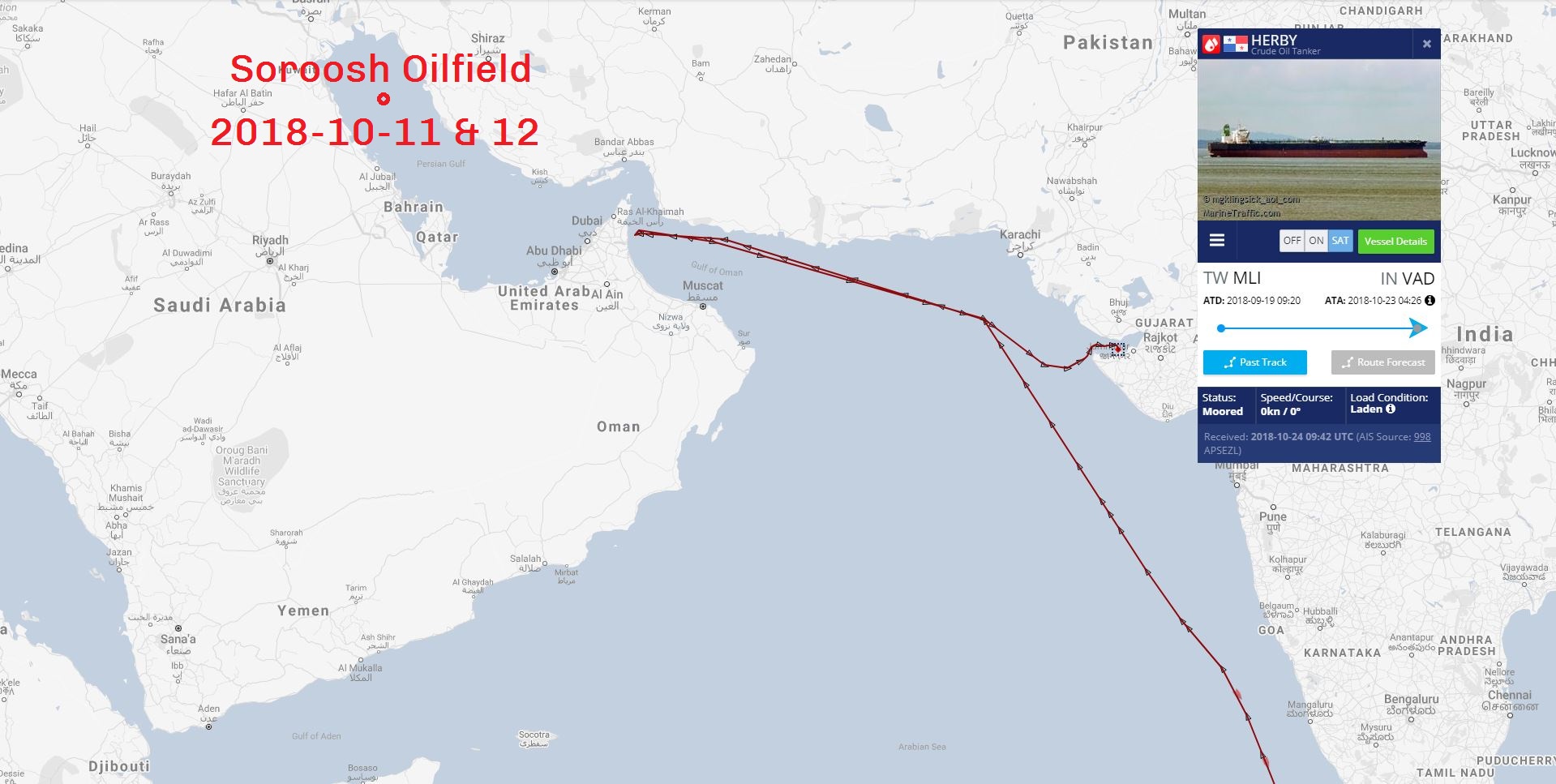 And then there was a story by Reuters where it was announced that Iran had sent a lot of its oil to Dalian, located in northern China. According to our storage database, that terminal can host roughly 100 million barrels. Each of the storage tanks is designed for 100,000 cubic meters, which is 628,980 barrels. The report said that this oil was kept in bonded storage, meaning that it isn't customs cleared for import, but kept in storage for whatever may come. It could mean re-export to for example Japan, South Korea (or whichever country will be handed waivers by the US administration) or as an import into Chinese refineries.
When we examine the monthly storage change in Dalian, we see a positive net change of over 11 million barrels, which falls nearly in par with what was shipped to Dalian (12.095 million by our tracking) from Iran during September. Remember, it takes 3-4 weeks to reach Dalian. During October however, Iran sent only 3.795 million barrels to Dalian, out of a total 23.5 million barrels to China.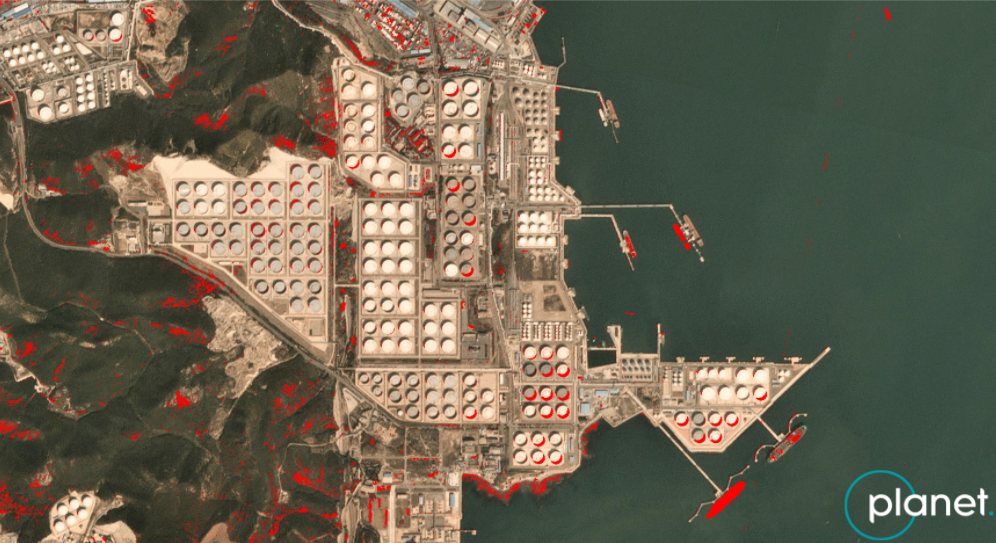 Let us now look at Iran's crude oil production during October.
First, the month closed with five identified VLCC's (red) and four Suezmaxes (yellow) either as floating storage or just awaiting orders. This means there are 14 million barrels right now floating off the eastern coast of the Kharg Island. We are not counting the 1.3 million barrels aboard the HUMANITY (out in Soroosh), which still hasn't departed since loading in early September. HUMANITY did a 2-day visit in Kharg a week ago just to confuse trackers and then came right back to the very spot she left. Several other tankers have been doing that as well, but that didn't stop us from identifying them.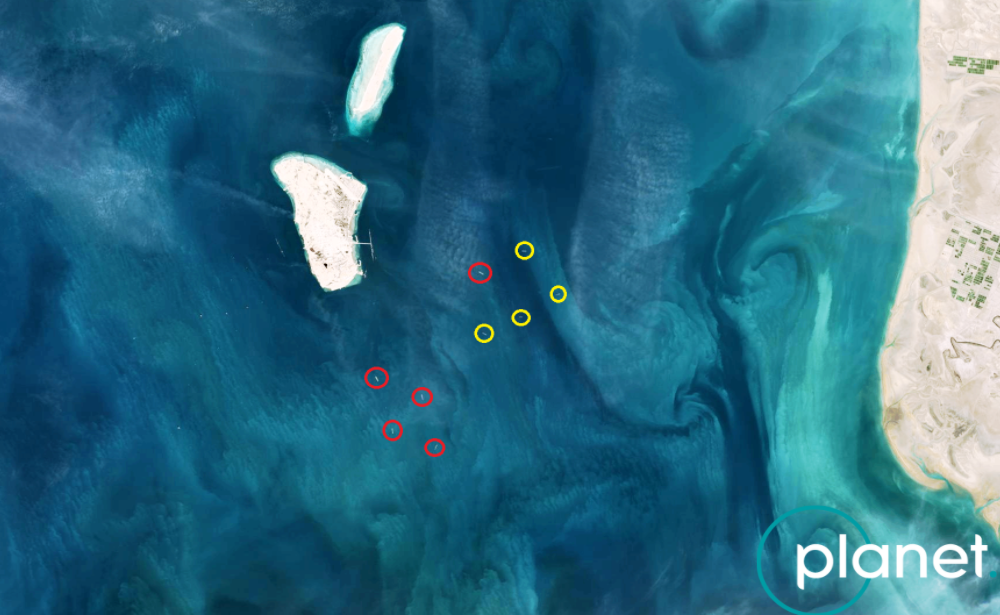 When we review the monthly storage change at the tank farm on Kharg Island, the net change doesn't seem all that large at all. In fact, it shows us a net build of about 750,000 barrels. This, in addition to the 14 million barrels out at sea which was extracted from these tanks indicates that production is in fact rising.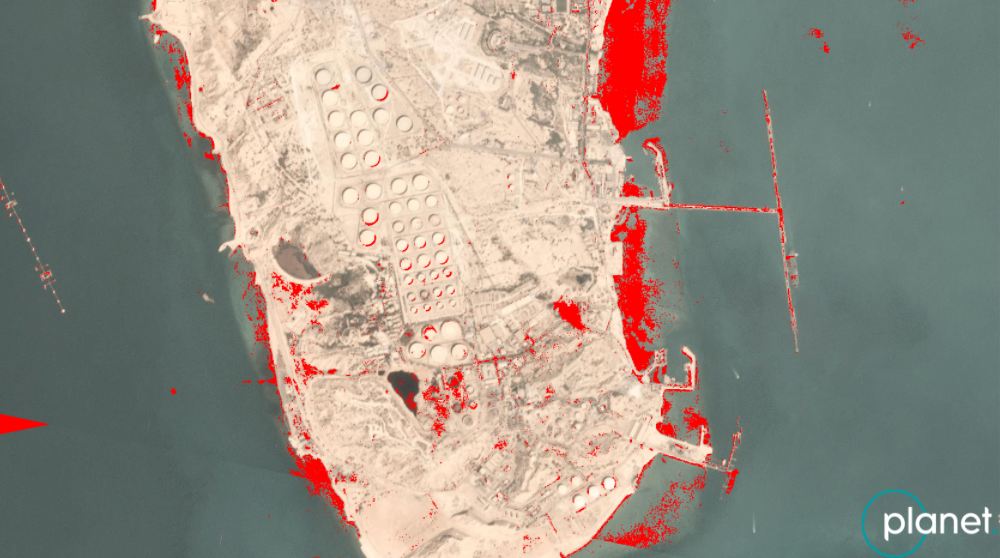 So where does this land production at, you wonder? Back up to 3,692,487 barrels per day! (Please note this figure has been revised on 2018-12-06)
All satellite images captured by Planet Labs.