Earlier this year (Q1 2018), visual reports of clandestine ship-to-ship transfers of oil taking place off the coast of China to small tankers belonging to North Korea made their way to world media. Images were captured by Japan's military and submitted to the United Nations as sanctions violations. According to the US Department of Treasury, the annual quota of imports must neither exceed or fall under 500,000 barrels of refined products (gasoline, diesel, etc) and 4,000,000 barrels of crude oil. The open imports take place along the west coast in the port of Nampo, which faces northern China's busy industrial ports such as Dalian.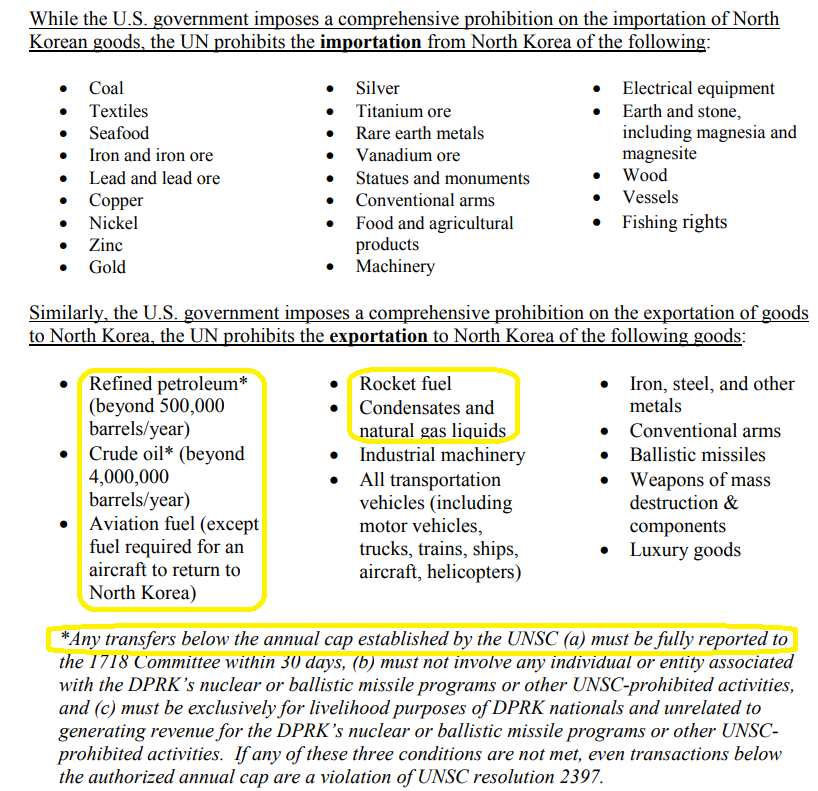 In the east, however, is the Sungri Petrochemical Complex, a refinery in the city of Rason; located close to the border with the Russian Federation. Once the annual quota has been reached, the DPRK resorts to clandestine transfers out at sea in order to avoid detection. It seems that last before these violations were announced, they were occurring without much effort to conceal them. When we examine annual GPS traces of tanker traffic in the Sea of Japan, we can clearly see that in 2017 appeared two sets of locations which were used to transfer oil between tankers.
These locations didn't have such traffic in 2016. The sellers of the oil from Russia weren't as cautious as their North Korean counterparts because they left their AIS transponders operational while North Korean vessels switched theirs off most of the time. You can see at least three lines facing North Korea from there. Two days ago on July 20th, 2018, it was reported that US Secretary of State, Mike Pompeo, called on both Russia and China at the United Nations to clamp down on such illicit transfers of oil; to which they reject in reinforcing.
MarineTraffic's density maps quickly revealed the STS (Ship-to-Ship) transfer locations.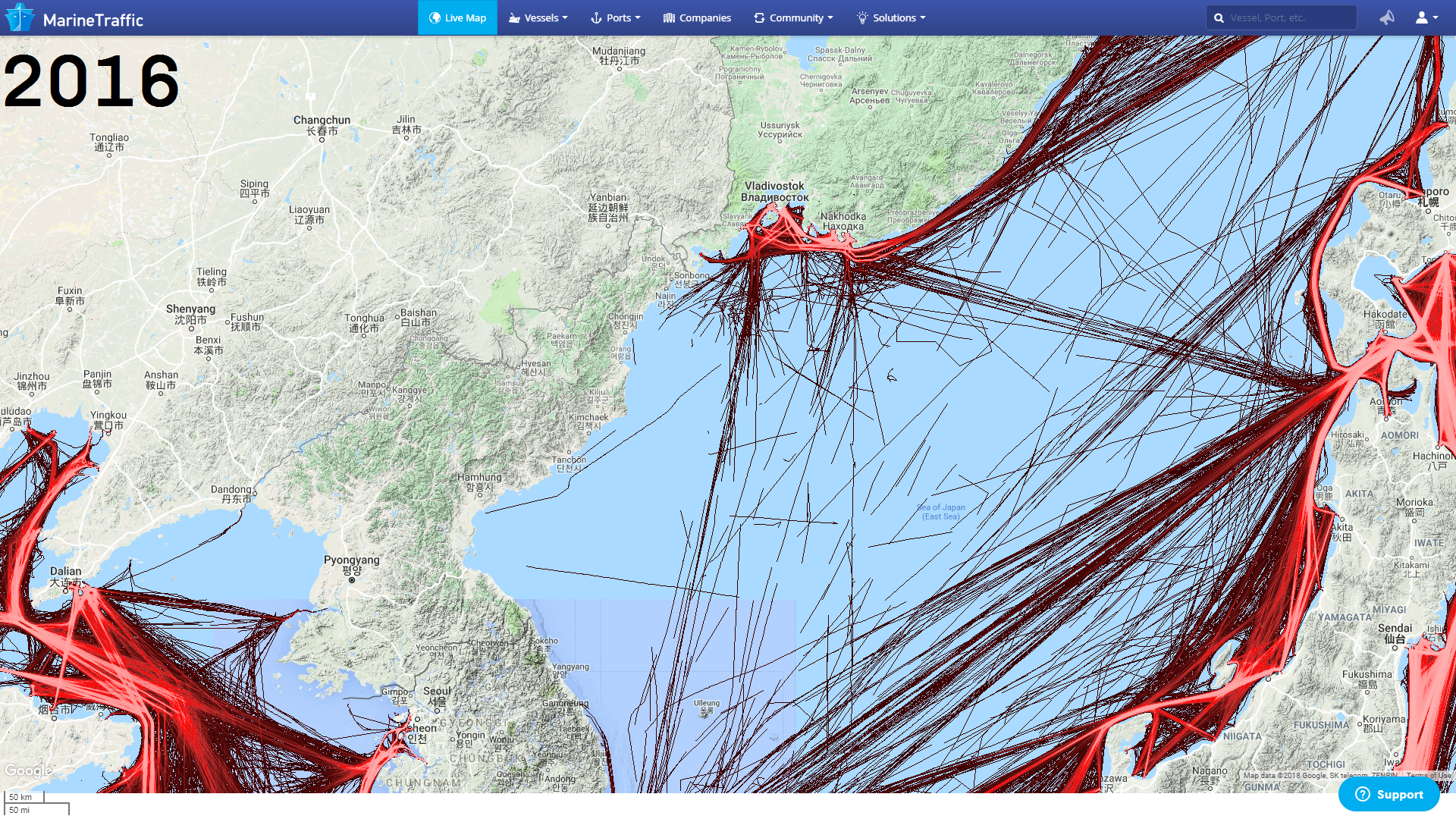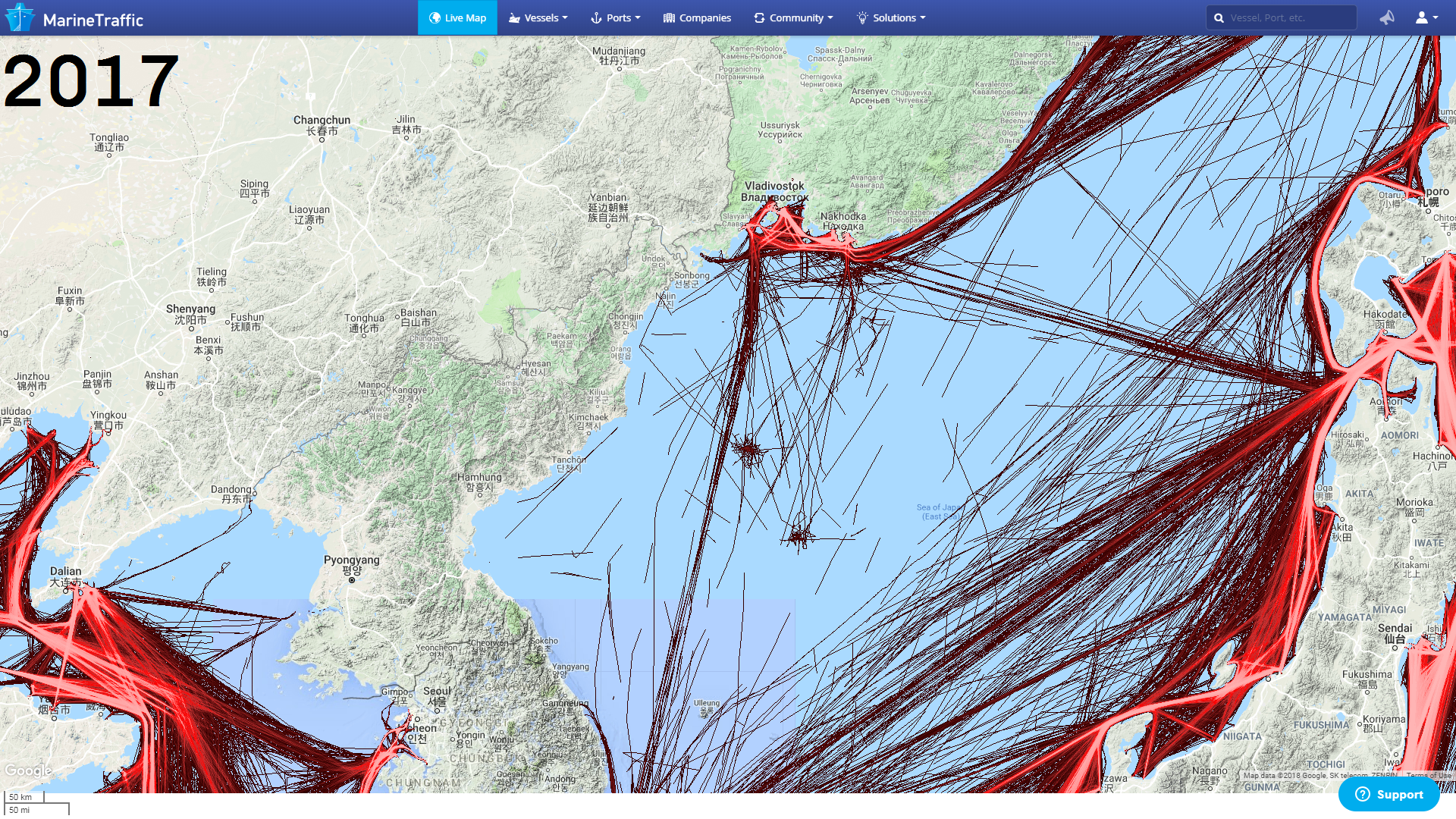 North Korean tankers then proceed towards Rason. Most crews switched off their AIS transponder, but some have clearly forgotten to do so. Let's see what more 2018 may reveal.