Due to time constraints (we have some our mid-month Exports report to focus on), we're going to keep this short:
Yesterday, we were asked by the media if we could locate a Suezmax tanker called the GULF SKY. Such a vessel can hold 1 million barrels of oil. Here's the Maritime Executive story that was brought to our attention. She went missing off the coast of Khor Fakkan, UAE. We know about this tanker because she's been a vessel of interest for many months now. We were able to spot her north of Lavan Island, Iran back in early December. She was engaged in an STS transfer of oil, where she received cargo from an NITC (National Iranian Tanker Company) VLCC supertanker. The vessel then seems to have delivered the cargo to the SBM (Single Buoy Mooring) off the coast of Sohar, Oman sometime between January 18th and 25th, 2020. We're not entirely sure yet about the cargo type or quantity, as it will need further looking into.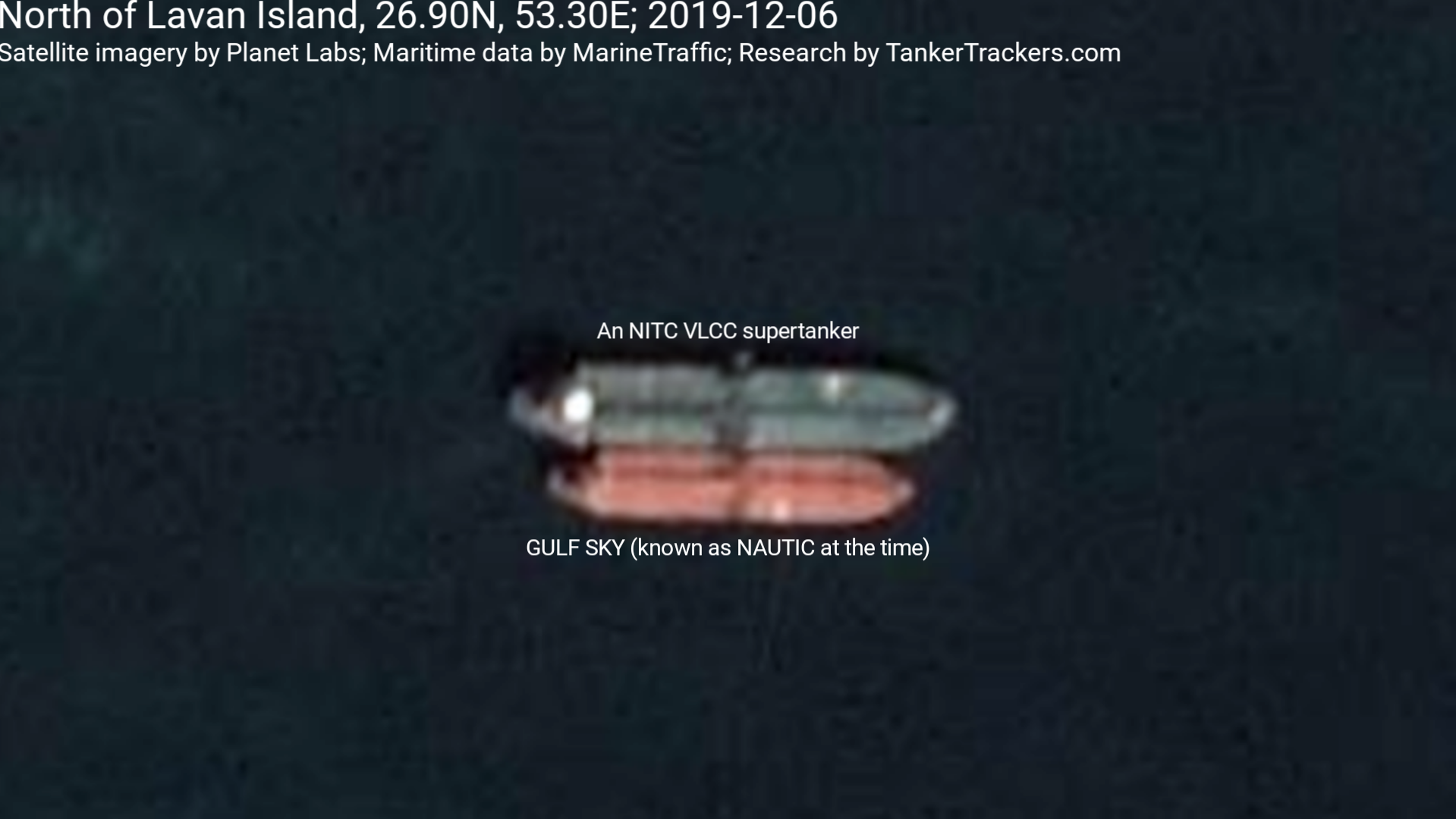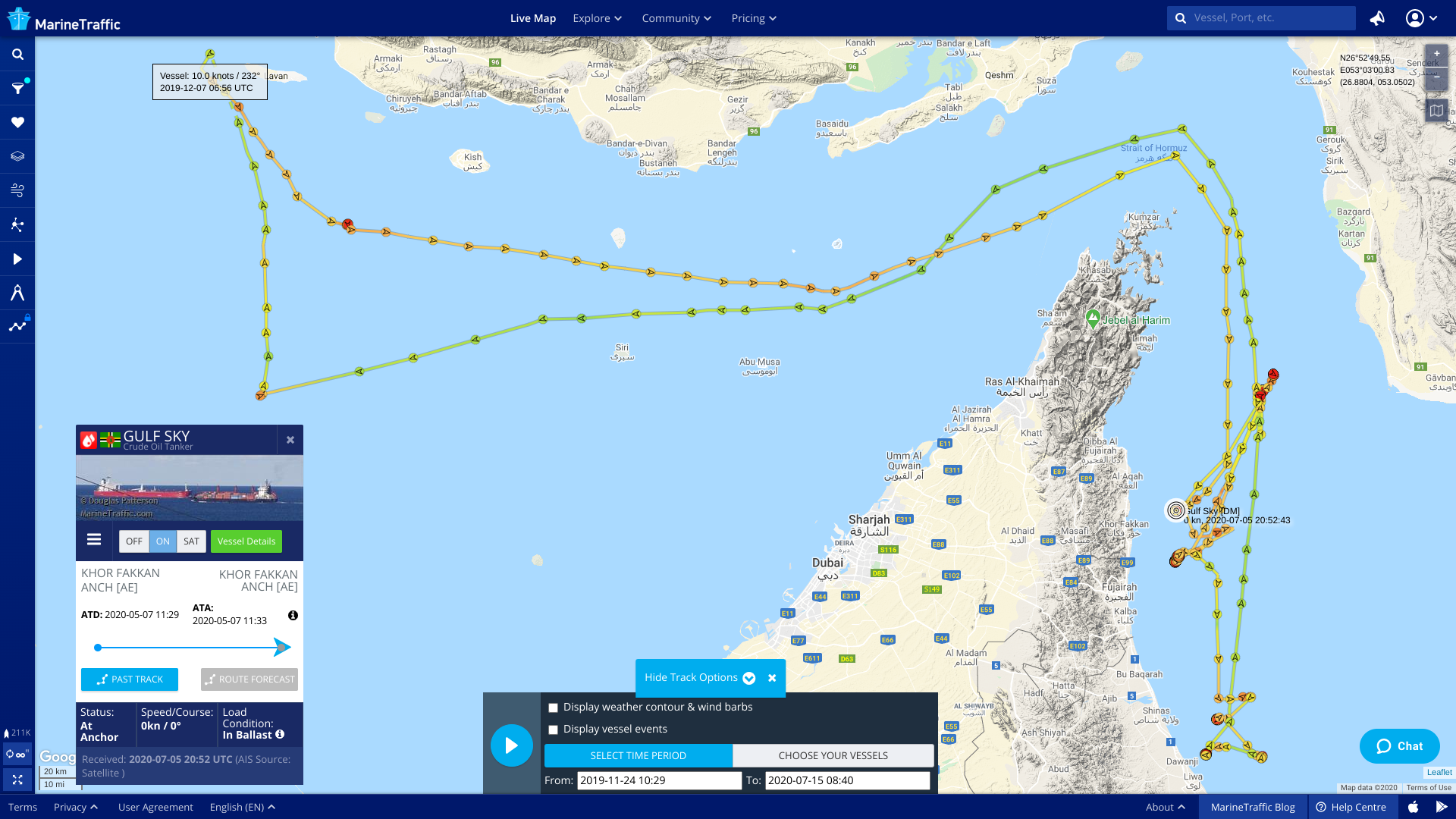 Nonetheless, here are a couple of Planet Labs photos we recently captured. The first one shows her at her last known position according to AIS data. The second shows her where we found her with her AIS transponder switched off: west of Hormuz Island, Iran. The vessel was last seen in the UAE on July 5th and then was first visible in Iran on July 7th. It's a perfect match from what we can see. A fresh story by Splash confirms our find. According to Human Rights at Sea, the vessel was hijacked on July 5th, 2020, which is when her AIS transponder was deactivated.