It seems like it's actually happening; Canada is shipping more crude oil out over the Pacific Ocean to China. On the 5th of July, 2018, the SERENE SEA set sail from the Kinder Morgan terminal in Vancouver, carrying aboard 434,000 barrels of heavy Western Canadian Select oil (20.3 API) for Huizhou, near Hong Kong.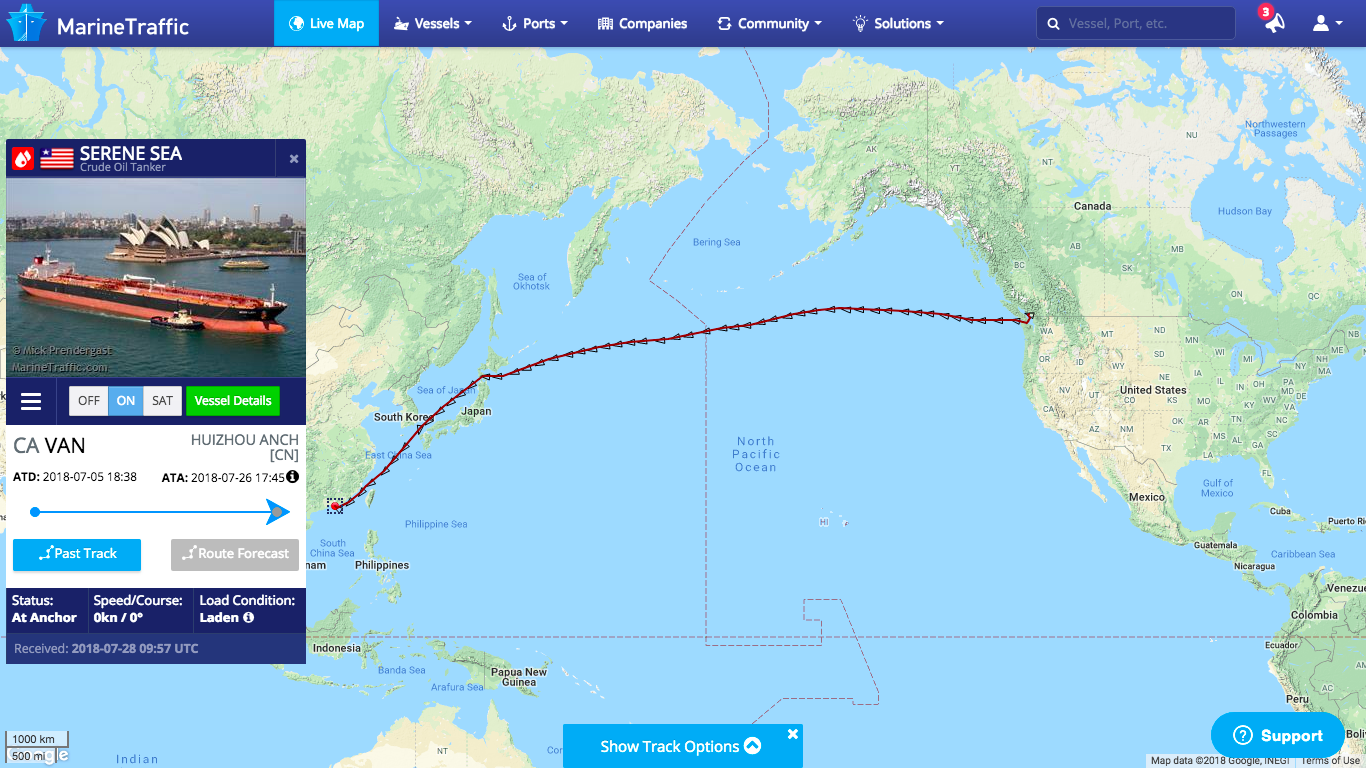 Now that the SERENE SEA has arrived just 2 days ago (July 26th), we have spotted yet another tanker, the ARISTOKLIS, depart Vancouver with 571,000 barrels on July 25th for one of China's busiest ports, Qingdao; and is scheduled to arrive on August 19th.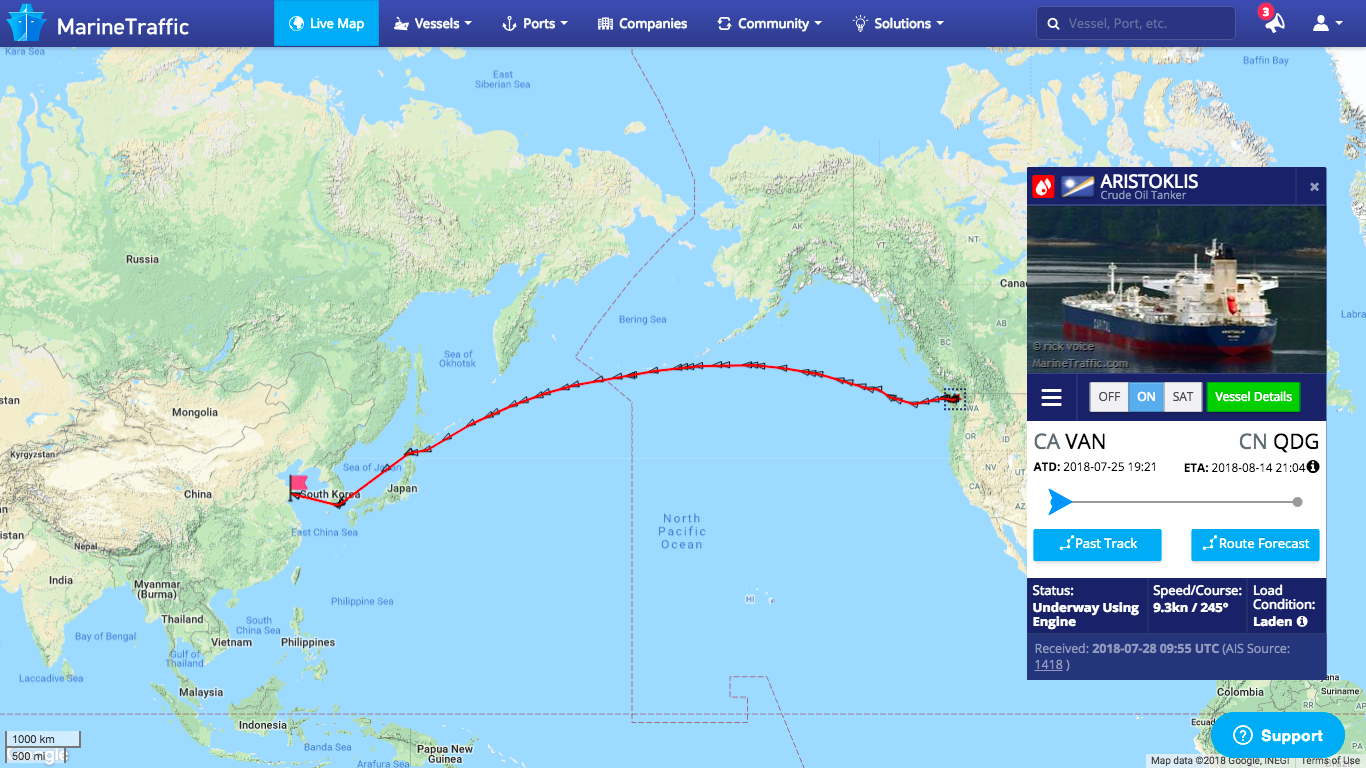 So, all in all, a million barrels to China during July, and that's a pretty good start for the country's exports to the Far East.
The benefit for Canada in shipping oil by sea is that it costs them less to do so than to export by pipeline to US refineries in the US Gulf Coast. That boosts profit, which is necessary on a lower margin commodity such as heavy crude oil.