We are able to confirm that Syria is about to receive another million barrels of Iranian crude oil from a Suezmax tanker called the SILVIA I. She had departed the Kharg Island export terminal in Iran on June 15th, 2019. The vessel then traversed the Suez Canal on July 5th, 2019, a day after the UK Royal Marines boarded the GRACE 1 in Gibraltar. The authorities in Gibraltar believe the oil was destined for Baniyas, but we can see that Iran is still using Suezmax tankers instead of fully laden VLCC's to deliver that oil. If you recall, we did have a partially-laden VLCC (DESTINY) arrive in Baniyas via the Suez Canal, and she was shallow enough in the Suez to manage such a voyage without offloading any oil cargo via the SUMED pipeline in Egypt. SILVIA I is an NITC (National Iranian Tanker Company) vessel, waving an Iranian flag. When we look at the past seizures such as GRACE 1 and also the SEA SHARK earlier this year, neither vessel was owned by the NITC or waved the Iranian flag. The SEA SHARK is still fully laden with Iranian oil just south of the Suez Canal.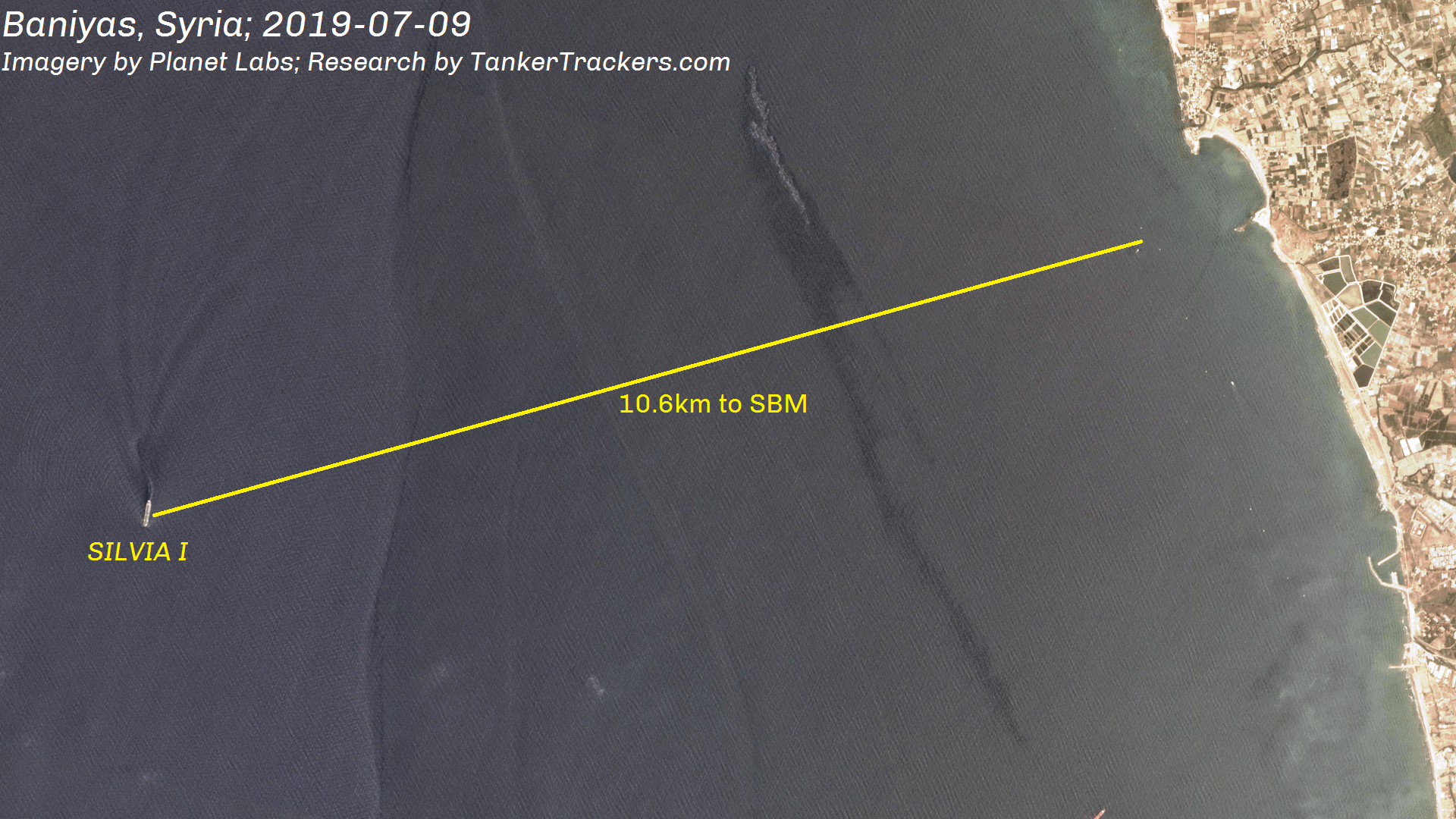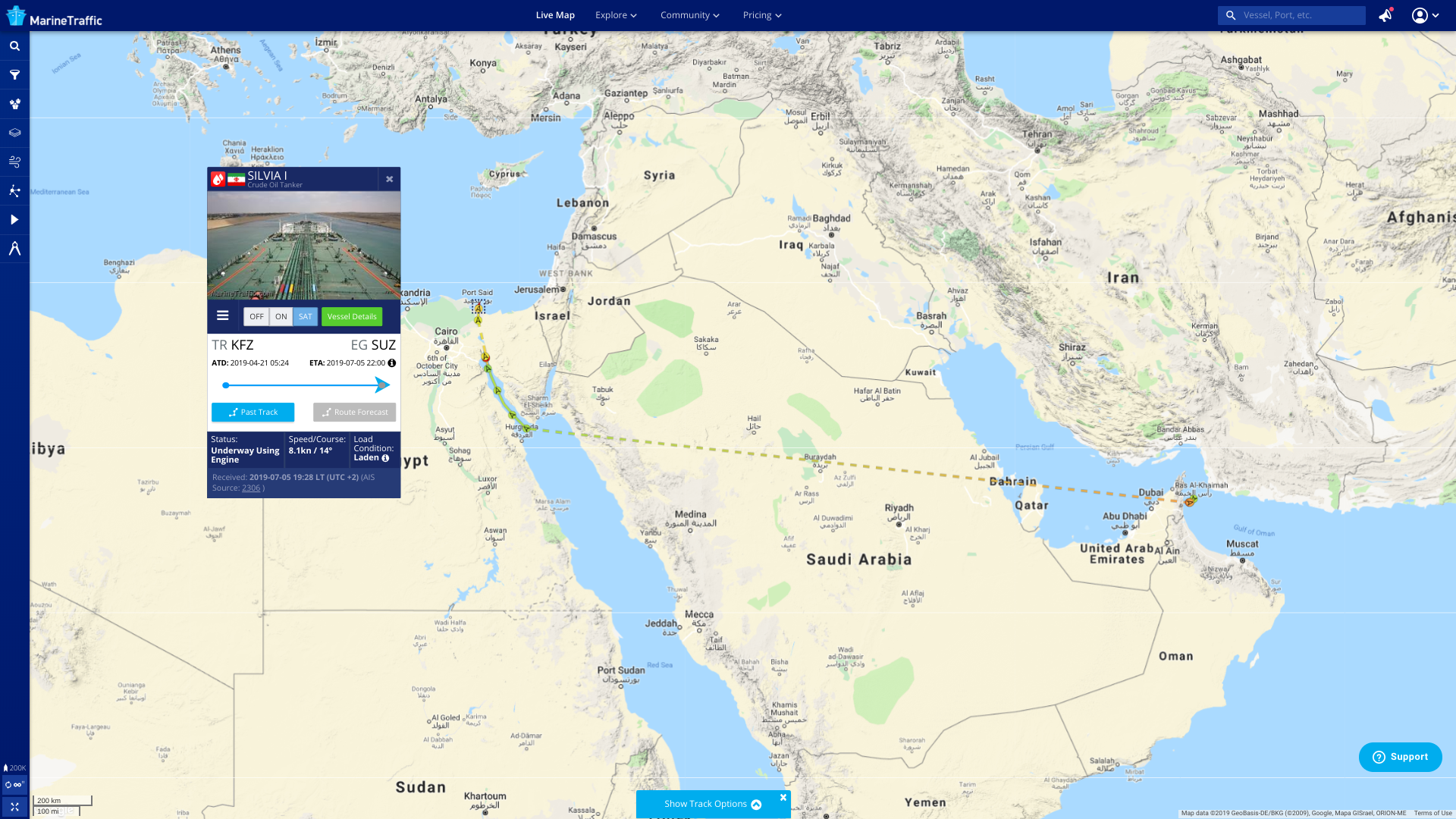 We can also see another Iranian-flag Suezmax located just south of the Suez Canal. Her name is MASAL (formerly TRUE OCEAN), and is waiting to traverse the canal again (was in Syria during May) with 1.07 million barrels of crude that departed Kharg Island export terminal June 16th. All in all, the Suez Canal is still the lifeline between Iran and Syria. What is also evident is that since the waivers expired, Iranian tankers have kept their AIS transponders switched off between Iran/UAE and the Suez Canal.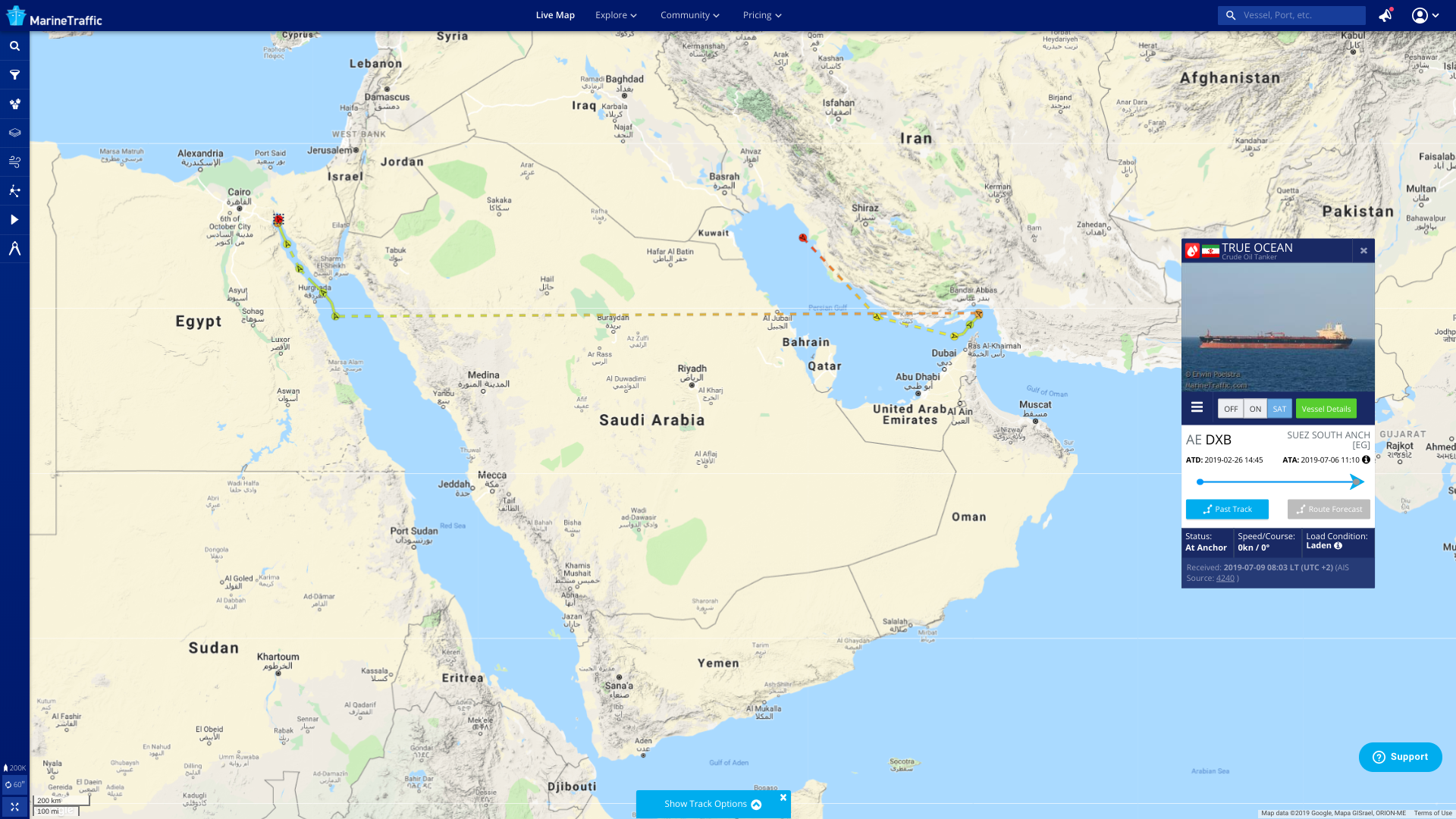 Moving on to the Strait of Malacca, a Suezmax by the name of SONIA I had popped up on the AIS grid again last night, and today we have a confirmation saying it'll reach Jinzhou, China, on July 17th with 1.08 million barrels of crude oil which our Planet Labs satellite imagery analysis showed it departing on June 26th. Given that SONIA I wasn't part of our June report, we have now included her in our data, and the result shows that exports landed on a total of 607Kbpd so far (540Kbpd in crude oil; 67Kbpd in gas condensates), which is 108Kbpd higher than during May. And if you recall, Jinzhou is the port where we saw the SALINA arrive with the first million barrels of crude oil since waivers expired in early May. That refinery is run by PetroChina.