The very first load of Iranian crude oil (since sanction waivers have ended in early May) has now arrived at China's northern port of Jingzhou. A parcel of a million crude oil barrels sailed aboard the NITC (National Iranian Tanker Company) Suezmax vessel named SALINA. The facility it moored at seems to be the Jinxi Oil Refinery in the Liaoning province. The refinery has a processing capacity of 112,000 barrels per day, and outputs gasoline, diesel fuel and aviation fuel. It seems to be run by PetroChina, which belongs to the CNPC (China National Petroleum Company).
When we check our records, we can see that SALINA is no stranger to Jinzhou. Her previous trip was a departure from Iran in mid-November 2018. A satellite image captured by Planet Labs this morning shows SALINA mooring at the berth for delivery.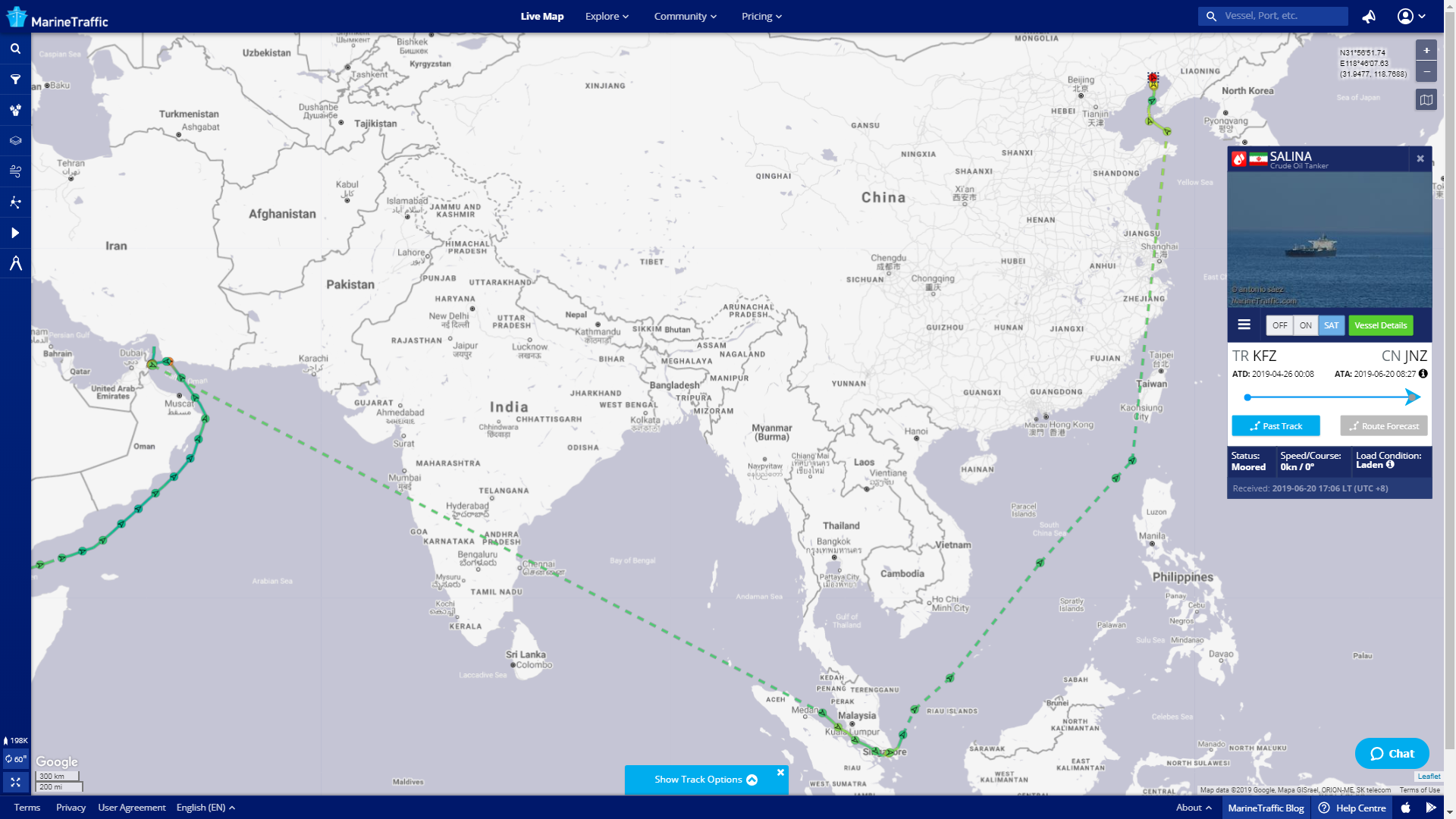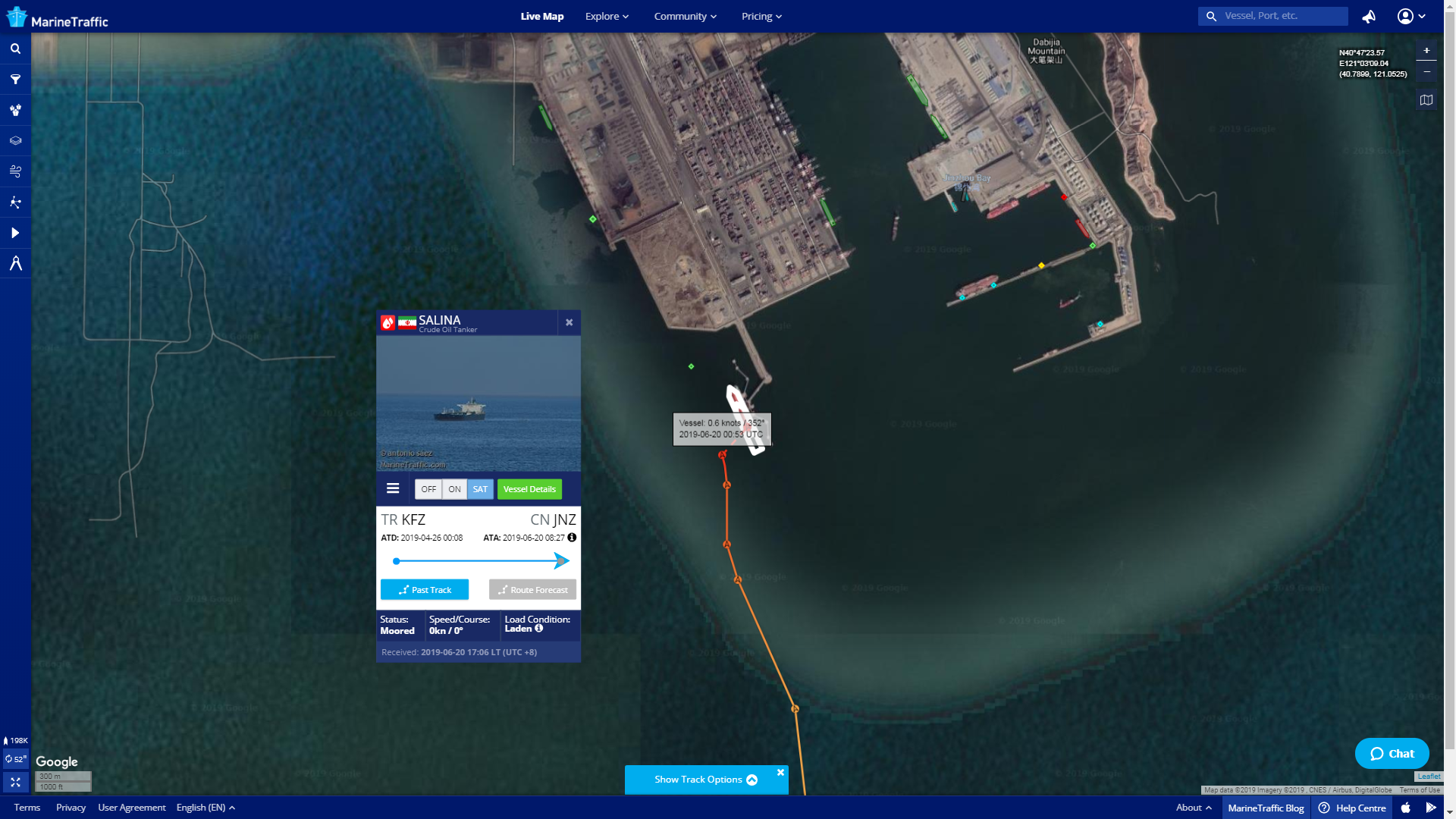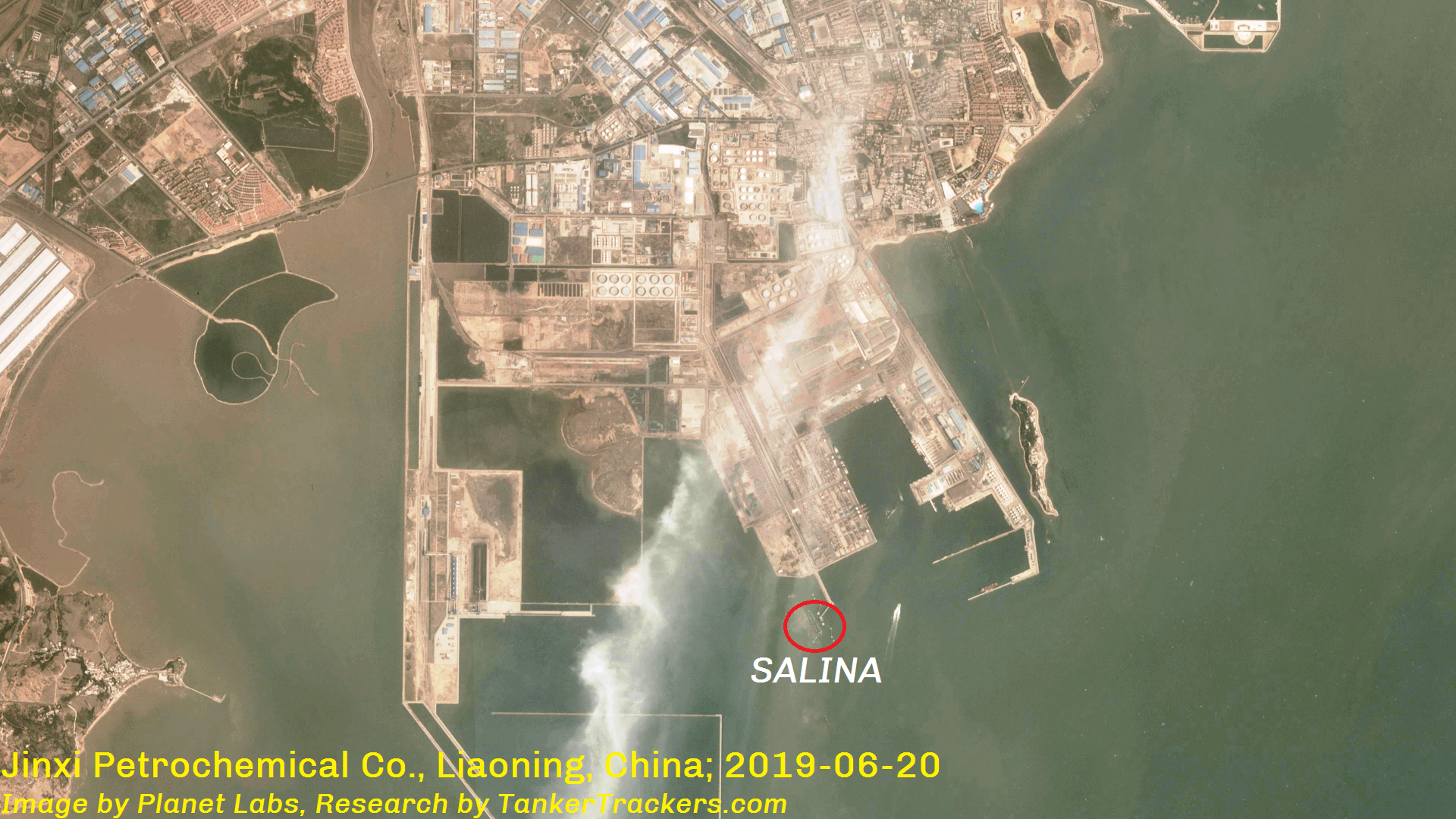 UPDATE (2019-06-22): SALINA has now delivered its cargo of a million crude oil barrels to the refinery and has departed from the berth. Interesting to also note that PetroChina is listed on the New York Stock Exchange. Additional finding here on SEC's website as well as Bloomberg. The question is if this oil is going into a form of bonded storage or if it is going to be processed by the refinery.