….Venezuela.
That's right, Israel just imported half a million barrels of oil from Venezuela during October. The oil was received via a STS (Ship-to-Ship) transfer east of Malta on October 5th-6th, 2019. After that, it went into Ashkelon, Israel in the very early hours of October 9th. Here's how it all happened:
Satellite photos captured by Planet Labs show a thick shadow on February 11th, indicating that she is empty. Forty-eight hours later, the shadow is thin, indicating she is full.
Due to sanctions, the vessel stayed anchored for nearly seven months until departing on September 4th. Prior to crossing the Atlantic, the vessel was photographed in Aruba on September 11th. We can see in the photo that her draft depth level (which was reporting to be 12 meters) seems to be off by half a meter in the photo. It looks more like 12.5 meters (out of max 15 meters), which would mean that she carried exactly 500,000 barrels of heavy crude oil from Venezuela. As the logo indicates (and the data shows), she is part of the Teekay Tankers Fleet, which is an NYSE-traded company $TNK based in Hamilton, Bermuda.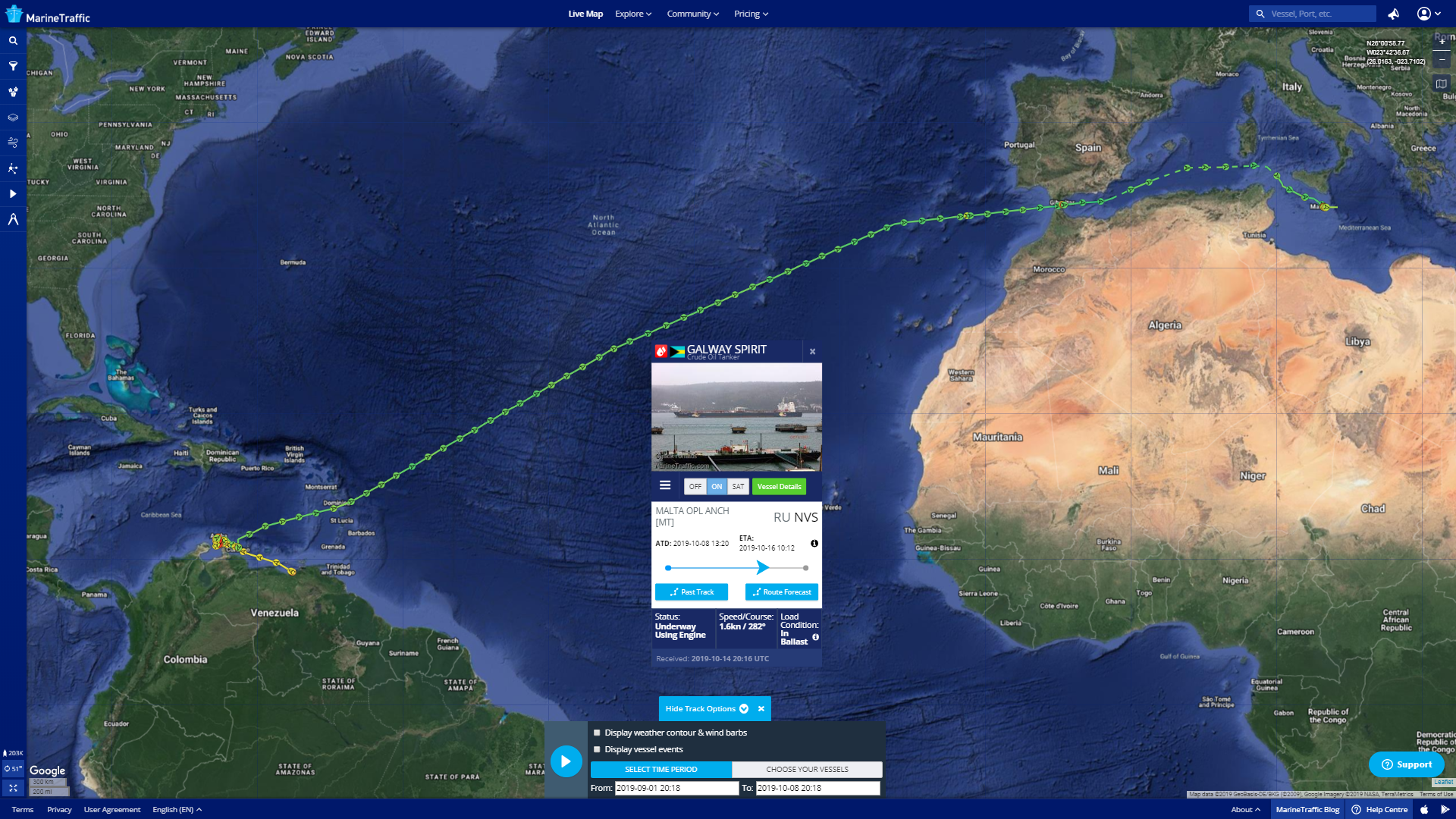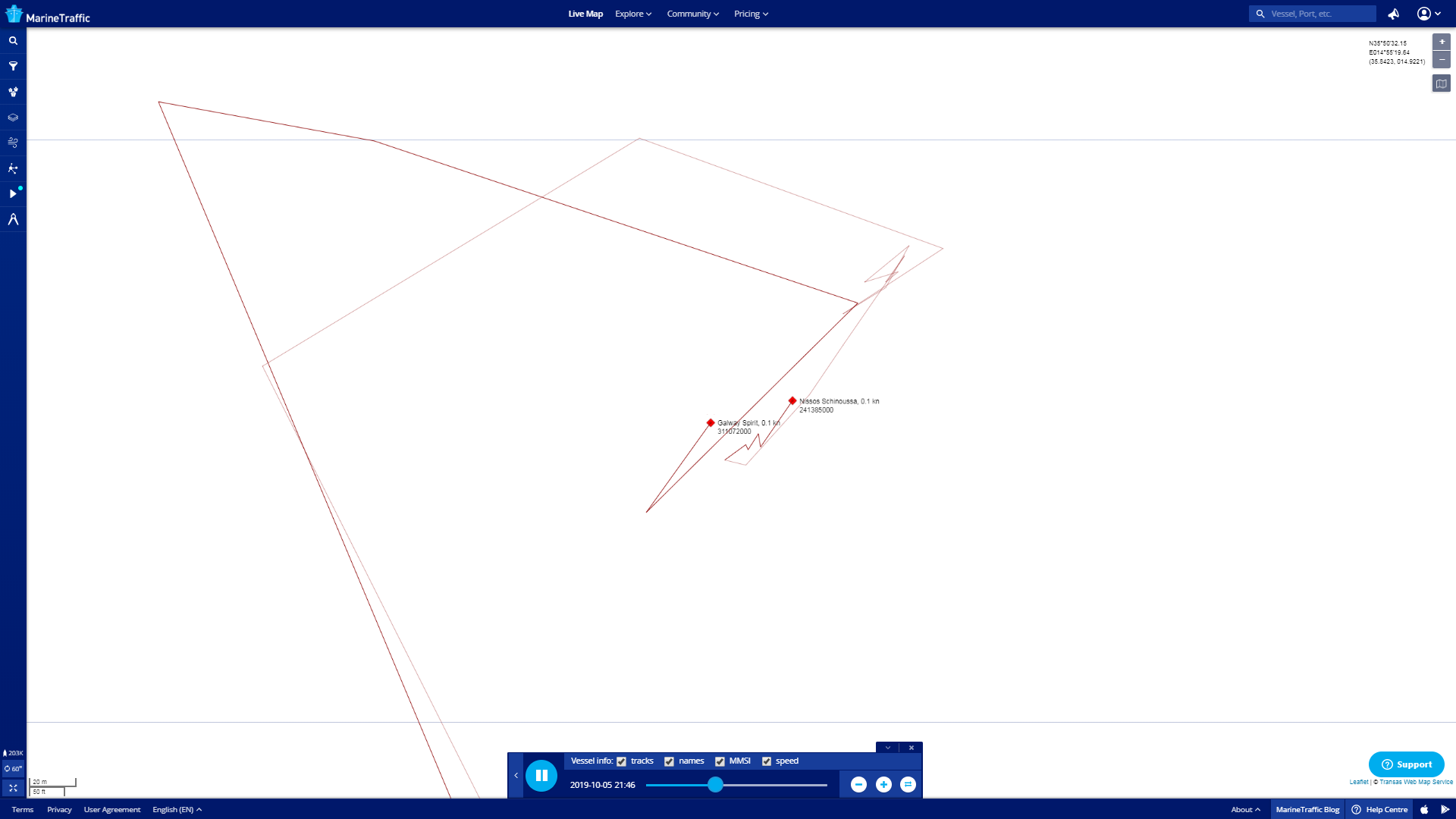 Once the STS transfer was in session, the NISSOS SCHINOUSSA was reporting a deeper draft level, indicating that she took on half a million barrels of oil from the GALWAY SPIRIT. After that, the NISSOS SCHINOUSSA continued on to Ashkelon, Israel to complete the delivery.